Zelensky Dismisses Trump's Claim He'll End Ukraine War In 24 Hours As Unreal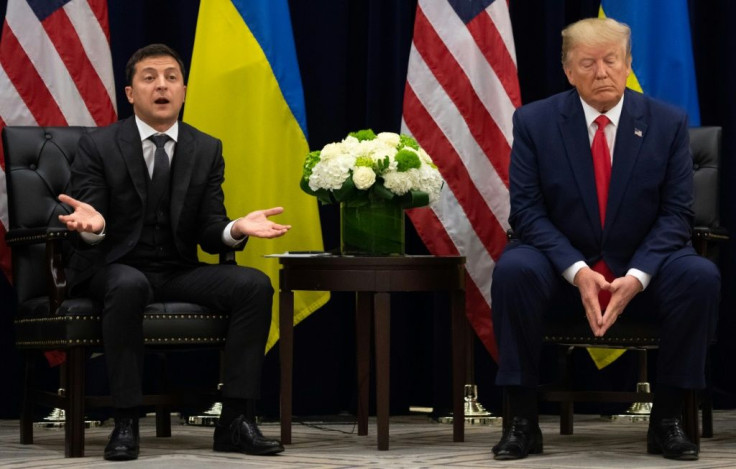 KEY POINTS
Zelensky said Trump's desire to end the war in Ukraine should be 'based on real-life experiences'
Zelensky said he will never agree to ending the war at the cost of Ukraine
Trump previously called Putin a 'genius' for invading Ukraine's breakaway regions
Ukrainian President Volodymyr Zelensky on Sunday dismissed former president Donald Trump's claim that he could end the conflict between Russia and Ukraine within 24 hours, claiming it's an unreal idea.
Speaking with ABC's Martha Raddatz on "This Week," Zelensky said Trump's "desire" to end the war in Ukraine is "beautiful," but the former president's wish to bring the conflict to a close "should be based on some real-life experiences" and not unreal requisites.
"The sole desire to bring the war to an end is beautiful. But this desire should be based on some real-life experience," he said.
"Well, it looks as if Donald Trump had already these 24 hours once in his time. We were at war, not a full-scale war, but we were at war and as I assume he had that time at his disposal, but he must have had some other priorities."
Zelensky also noted that President Joe Biden could have tried to end the war within five minutes if he proposed allowing Russia to take Ukrainian territories, but said Kyiv will not agree to those terms.
"If we are talking about ending the war at the cost of Ukraine, in other words, to make us give up our territories, well, I think in this way Biden could have brought it to an end even in five minutes," he said. "But we would not agree."
Zelensky's comment may be a reference to a leaked audio where Trump was heard saying he would have let Russian President Vladimir Putin take control of "certain areas" of Ukraine to stop the war.
Trump has repeatedly claimed that he could end the war in Ukraine in a day if he were still the sitting president. However, he has previously refused to say who he believes should win in the conflict during a CNN town hall in May. Trump had also called Putin a "genius" for invading Ukraine's breakaway regions.
"I went in yesterday and there was a television screen, and I said, 'This is genius,'" Trump said in February 2022. "So, Putin is now saying, 'It's independent,' a large section of Ukraine. I said, 'How smart is that?'"
In addition, Trump had also sought to blame Biden for the invasion, adding that Putin would never have attacked Ukraine if he was still president.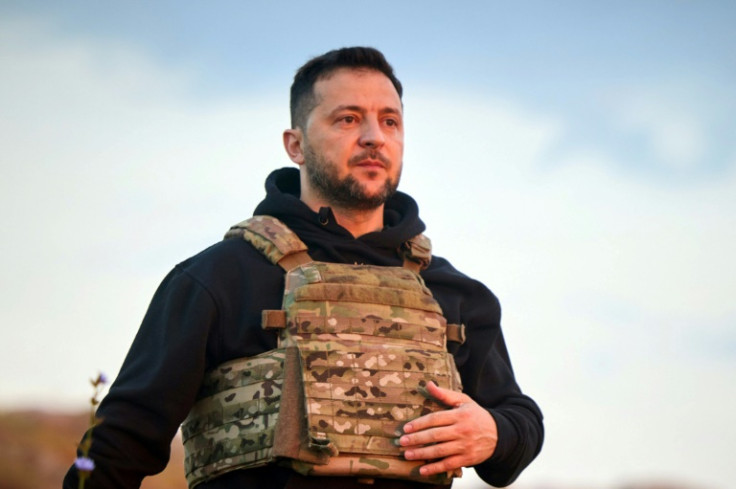 © Copyright IBTimes 2023. All rights reserved.