'Zombie Economy' Could Be Bad For Obama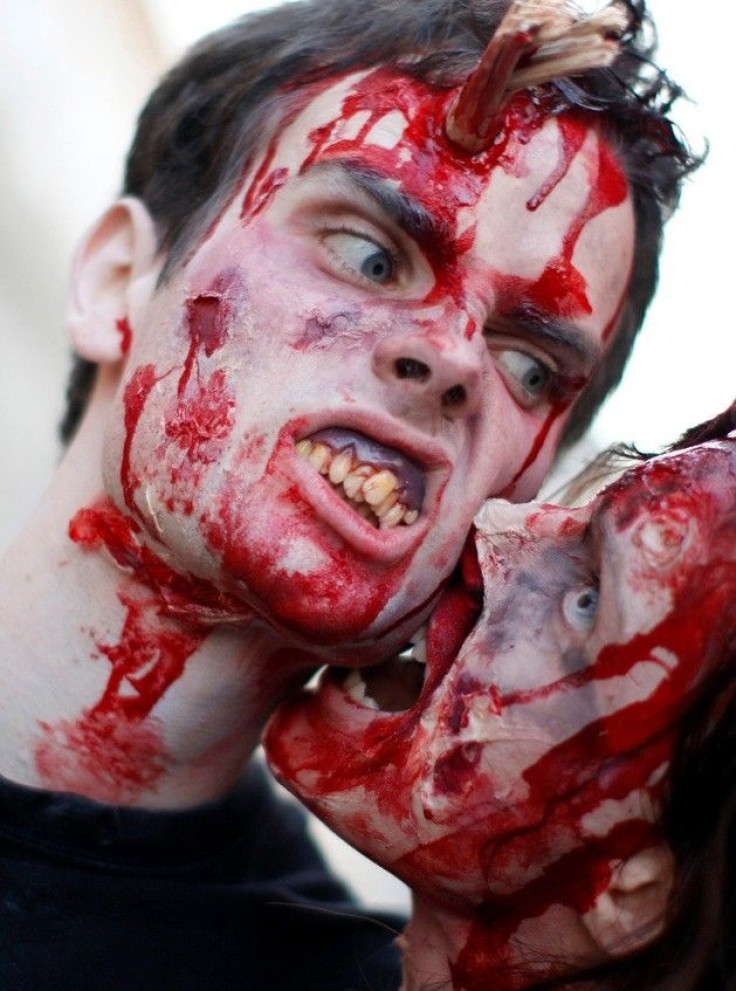 Politico's headline jolts readers the moment they sign on to the site and read, Zombie Economy Threatens Obama. After all the zombie apocalypse hysteria our nation has been experiencing lately, the walking dead have even made their way -- metaphorically, of course -- into the economy.
Republican Mitt Romney, who has recently been raising more campaign cash than Democratic President Barack Obama, focused on the economy Friday while speaking in Wolfeboro, N.H., where he was just finishing up a family vacation after the Independence Day holiday.
American families are struggling, there is a lot of misery in America, and these numbers understate what people are feeling and the amount of pain which is occurring in middle class America, Romney said. The president doesn't have a plan, just the same old ideas of the past to get the economy going that have failed.
Romney took the opportunity to reinforce his main campaign themes, saying: The highest corporate tax rates in the world do not create jobs. The highest regulatory burdens in our nation's history, those do not create jobs. Trade policies that have not opened up new markets for American goods, particularly in Latin America, those do not create new jobs.
CNBC began referring to the tanking U.S. economy as a zombie economy after the Dow Jones Industrial Average and other stock-market indexes drastically dropped in a kneejerk reaction to the weak employment report on Friday.
Some more tough news for Obama: More than 50 percent of voters polled since May do not approve of Obama's economic leadership, Politico reported.
Americans can take some economic pain, but they do not like driving sideways, which is what we appear to be doing now, James Rickards, the chief operating officer at JAC Capital Advisors in New York, told Politico. They like a robust economy. We don't have one.
However, Rickards added that Ohio -- where Obama was campaigning on Friday -- is a state whose jobless rate is lower than the national unemployment rate.
I don't think the national number necessarily affects the presidential race as much as some people think it does, Rickards told Politico. If you look at Ohio, Colorado, Michigan, and other swing states, they are doing better than the national average. That's not by accident -- government programs were targeted at those states.
Alan Krueger, chairman of the White House Council of Economic Advisors, made the case that the president has been creating more jobs for the American people. We now have had 28 months in a row of private sector job growth, 4.4 million jobs added in that time period. That's moving in the right direction, Krueger told CNBC, according to Politico.
But it might not be enough to sway voters. Data compiled by Moody's Analytics indicates voters will make their decisions based on recent economic data.
Unfortunately for Obama's campaign, job growth has stalled for the second year in a row during the summer months, Politico said. An average of 226,000 jobs were added to the economy in the first three months of this year, but an average of only 75,000 have been created in the last three months.
Ian Lyngen, CRT Capital senior treasury strategist told CNBC why the economy is zombie-like: The risk-taking animal spirits have yet to return.
Lyngen added: The U.S. economy has been unable to achieve escape velocity, but the amount of monetary and fiscal stimulus in the system has proven adequate enough to keep it going at a 1-2 percent [gross domestic product] pace. That is slow by historic recovery standards. ... it feels like a 'zomb'-economy.
© Copyright IBTimes 2023. All rights reserved.
FOLLOW MORE IBT NEWS ON THE BELOW CHANNELS