Zynga Releases 'ChefVille' On Battered Facebook Platform In Wake Of Financial And Legal Troubles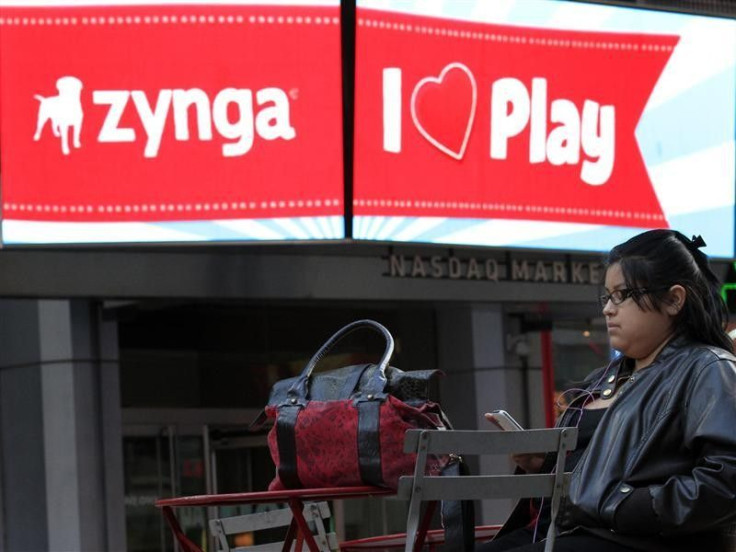 Following a month of struggling financial performance and impending legal battles, Zynga faced a serious question of what the future held when its most important intellectual properties were all bleeding profits and users month after month. While the company responded to its weak first-quarter reports by assuring users and investors that the company would move away from its struggling Facebook content (which provides the company with 80 percent of its revenue, according to a recent SEC filing by Facebook), the Wall Street Journal admitted on Sunday that "how to carry out that shift remains up for debate."
Zynga finally explained the step it would be taking in this bold new direction on Monday with a press release announcing that they would be making, yes, another Facebook game. Except this time, it's a "next-generation" Facebook game: "ChefVille."
It's unclear what exactly "next-generation" means in the context of the new cooking game "ChefVille," but it most likely implies that the company has redesigned the game around changes Facebook that made the social media platform "a more challenging environment" for games to draw large audiences, as Zynga COO John Schappert put it in his explanation for the company's weak performance last quarter.
The press release describes "ChefVille" as a "next-generation cooking game that reimagines the restaurant game genre with innovative social features and online-to-offline elements. Players are immersed in a culinary dream world where they can create their very own restaurant - whether in the Tuscan countryside, a classic 50s diner or a seaside harbor."
Like Zynga predecessors "FarmVille" and "CityVille," the gameplay is primarily a task of area-management and resource allocation. "As players master dishes and level up," the statement describes, "they can expand their restaurant into new regions with new ingredients-unlocking must-have cooking equipment like a grill, brick oven or sushi station-as they build their restaurant."
As a developer, Zynga has a long and notorious history of producing content of a dubiously original quality. Earlier this year, independent developer NimbleBit sent the company a public message via Twitter accusing Zynga of ripping off its game "Tiny Tower" with the release of "Dream Heights." And just last week in the wake of Zynga's financial fallout, EA filed a lawsuit against its competitor for copyright infringement of its"Sims Social."
Zynga later responded to EA's complaints publicly in a statement to the gaming website computerandvideogames.com, saying: "It's unfortunate that EA thought that this was an appropriate response to our game, and clearly demonstrates a lack of understanding of basic copyright principles. It's also ironic that EA brings this suit shortly after launching SimCity Social which bears an uncanny resemblance to Zynga's CityVille game."
While any potential infractions on Zynga's part have yet to be settled, the company introduces its promotional material for "ChefVille" by assuring gamers of just how different it is than the popular Facebook cooking game "Café World." "This is one of the most significant games ever made about food," Jonathan Knight, "ChefVille's" general manager said in an interview with VentureBeat. "The key difference between this and Cafe World is the emphasis on ingredients and how they are used to help you level up," Knight continued.
Like any good role-playing game, "ChefVille" features a tier-based level-progression system where players accumulate resources as they ascend the game's challenged. Launching with more than 200 in-game recipes, the game will email recipes to users every time a player unlocks another 5 recipes to make in real life as well.
Knight explained that the game would tap into the growing popularity of food network and culinary competitions, shown by the success of programs like "Iron Chef" and "Top Chef" and an increasingly diverse host of celebrity chefs such as Paula Deen or Anthony Bourdain.
So perhaps the true "next-generation" part of ChefVille is bringing the game outside of the purely digital realm and into the user's own kitchen. As a NASDAQ report on the game explains, "ChefVille" offers a new "game-to-table" experience that encourages players to apply game mechanics to their own lives.
How the company will continue to carry its own success out of these elaborate digital universes, however, remains to be seen.
Watch the trailer for "ChefVille" below.
© Copyright IBTimes 2023. All rights reserved.
FOLLOW MORE IBT NEWS ON THE BELOW CHANNELS