10 Best Indoor Grill For National Hamburger Day 2021
This article uses affiliate links, which means if you purchase products through these links, we may earn a commission. Click here to see our
T&C
. For licensing please click
here
.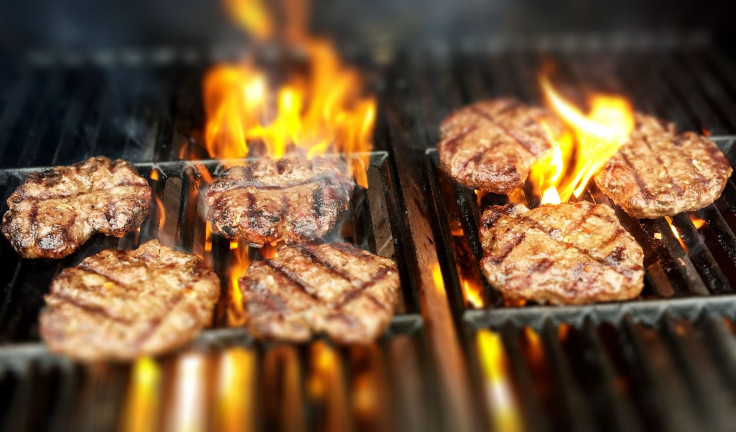 National Hamburger Day is just around the corner so best to call your friends and enjoy a good old-fashioned cookout.
If you feel like staying indoors you can still enjoy freshly-grilled hamburgers thanks to indoor grills. These are usually electric to minimize the smoke, smell and inconvenience of a propane tank. Here are the best and top-rated indoor grill options you can now get from Amazon.
1. Elite Gourmet Indoor Electric BBQ Grill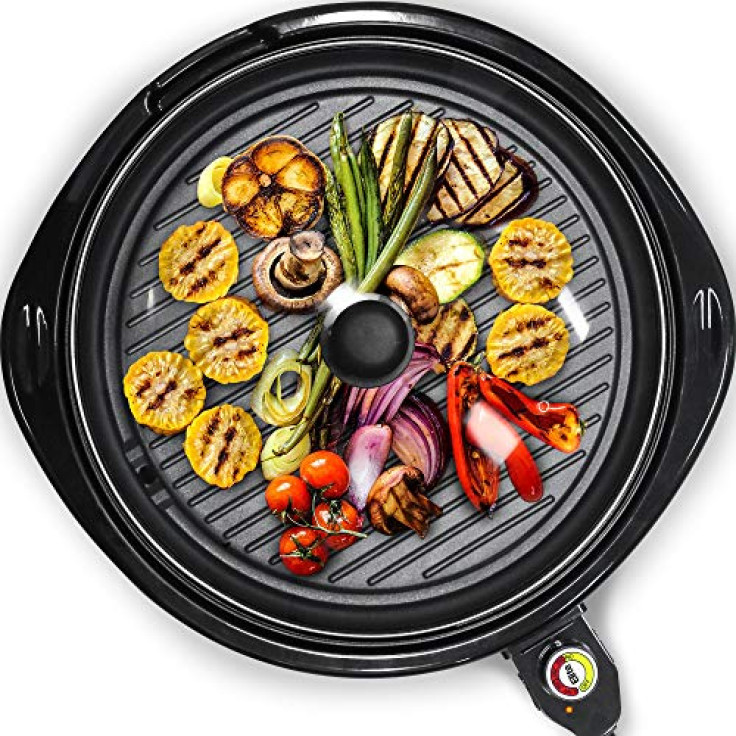 (photo from amazon.com)
Currently the No. 1 best-selling grill on Amazon, the Elite Gourmet features a nonstick grill plate to prevent food from sticking, guaranteeing you get a perfect sear everytime. Additionally, the lid, grill plate and drip pan are all dishwasher safe, making cleaning a breeze.
2. Cuisinart Electric Griddler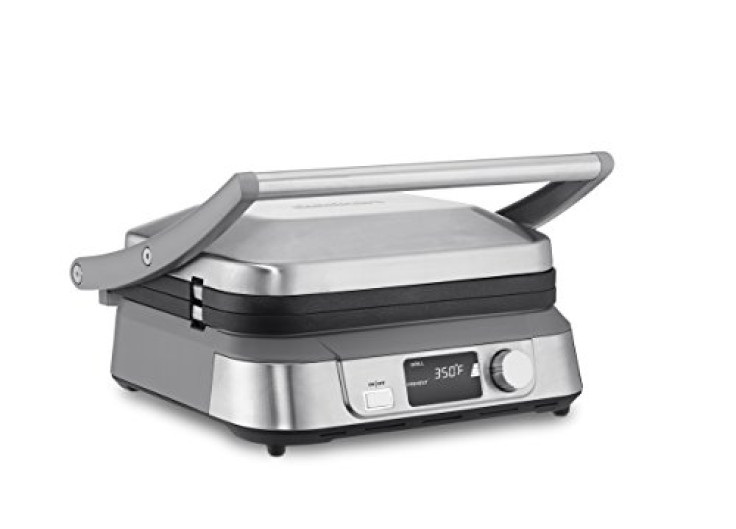 (photo from amazon.com)
The Cuisinart Electric Griddler is a contact grill and panini press in one. This indoor grill lets you make all types of food you want, while the digital display makes it super easy to adjust it to your desired temperature, ensuring every dish is perfectly cooked.
3. George Foreman 4-Serving Removable Plate Grill and Panini Press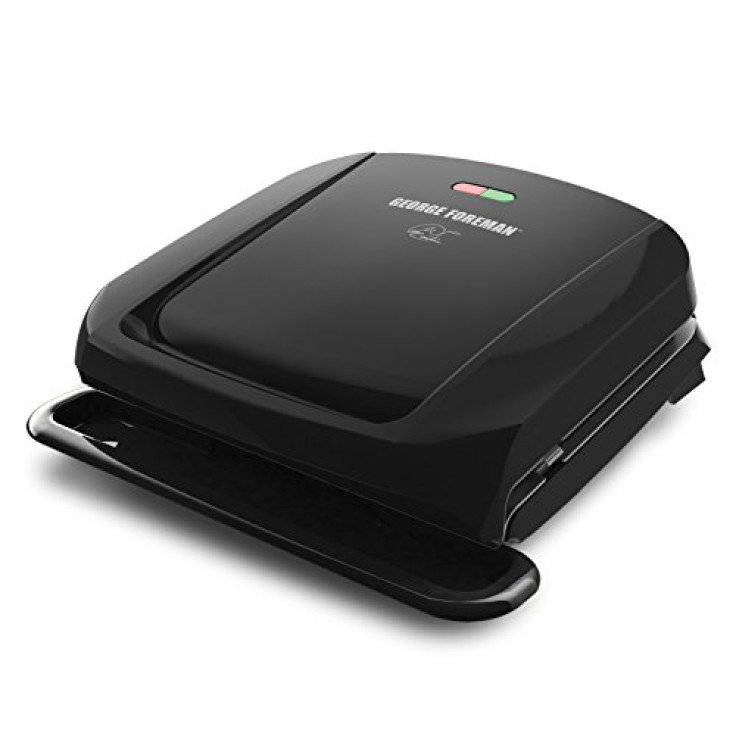 (photo from amazon.com)
This top-rated grill and panini press is perfect for cooking for one to two people and is just the right size for cooking meat, quesadillas and sandwiches. It's also incredibly affordable, which is great for people on a budget.
4. Tenergy Redigrill Smokeless Infrared Grill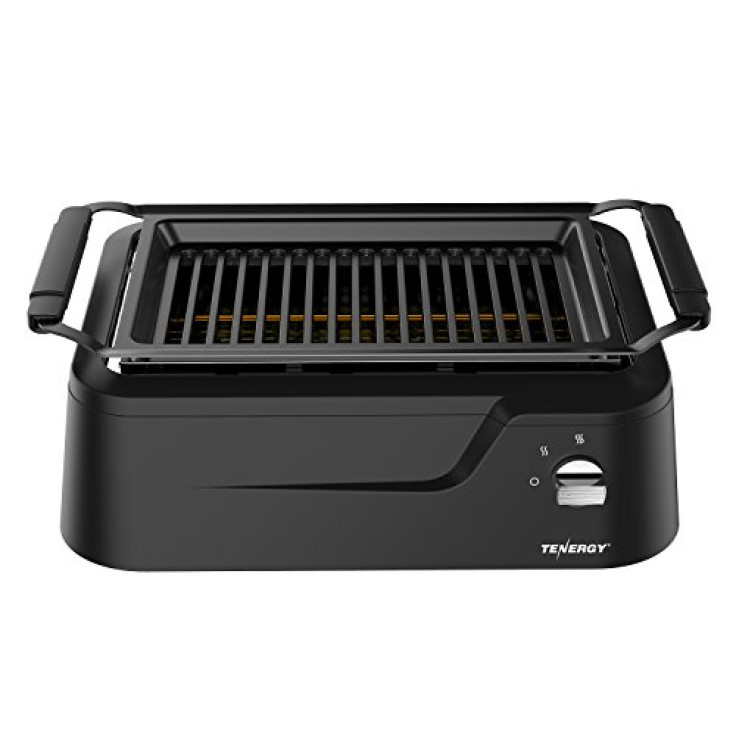 (photo from amazon.com)
Infrared heat means that while this grill heats up, the air around it won't, keeping your kitchen from getting too warm. It also heats quite quickly and features a nonstick coating making it easier to clean.
5. Power XL Electric Indoor Grill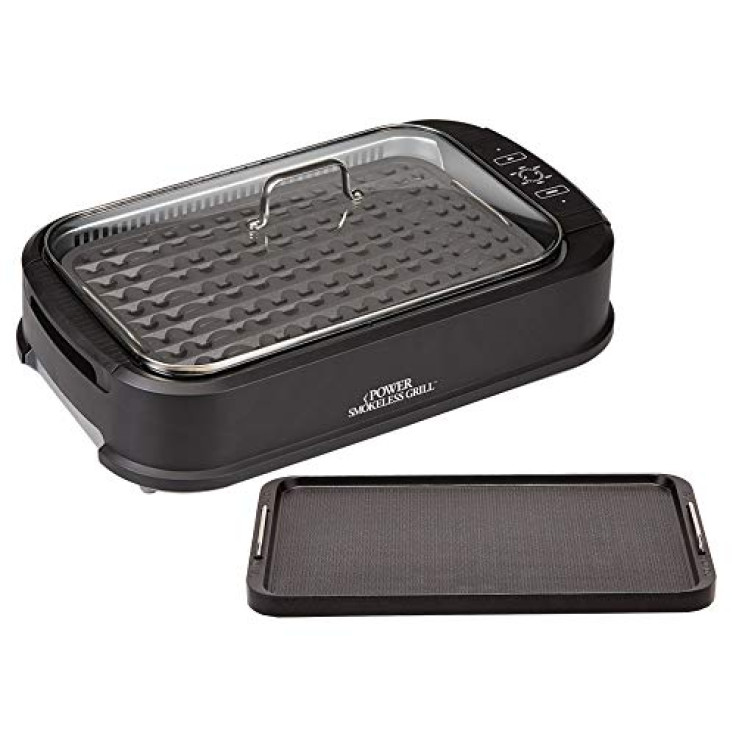 (photo from amazon.com)
For its handy lid, a fan that traps smoke and a reasonable price point, this tabletop grill is great value for money. While you might not use the lid for grilling steaks, its handy for keeping your food warm after cooking or melting cheese for your burger.
6. GOTHAM STEEL 1965 Indoor Smokeless Grill
(photo from amazon.com)
With a nonstick ceramic grate and griddle, this indoor grill is perfect for quick barbecues with the whole family. It also includes a kebab fork with four skewers that can hold plenty of food for grilling.
7. Hamilton Beach Electric Indoor Searing Grill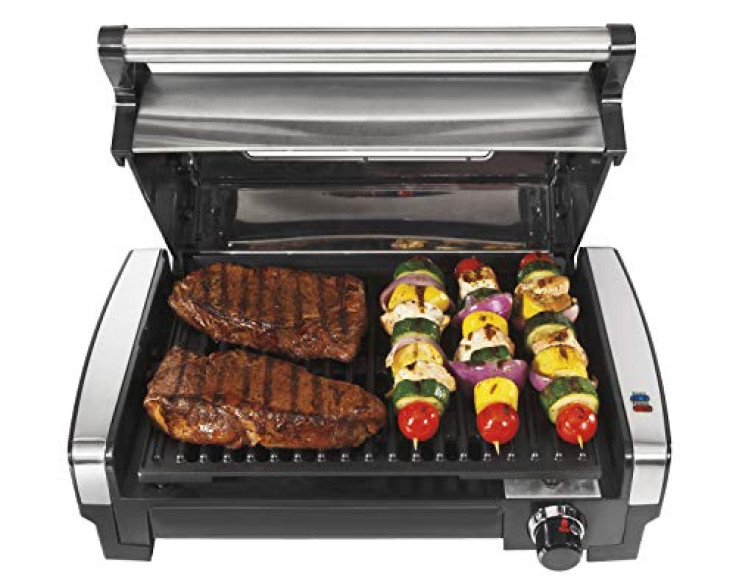 (photo from amazon.com)
Another top-rated product, this indoor grill uses its lid to lock in all the juice and flavor of your food. Additionally, the lid comes with a small window that lets you check on your food and see if it's already done.
8. Chefman Electric Smokeless Indoor Grill
(photo from amazon.com)
Worried about indoor smoke? Then get this indoor grill. Featuring a removable water tray that cools the grease and prevents smoke, this grill is perfect for indoor cookouts. It also features three different heat zones so you can prep multiple dishes at the same time.
9. Dash Mini Maker Portable Grill Machine + Panini Press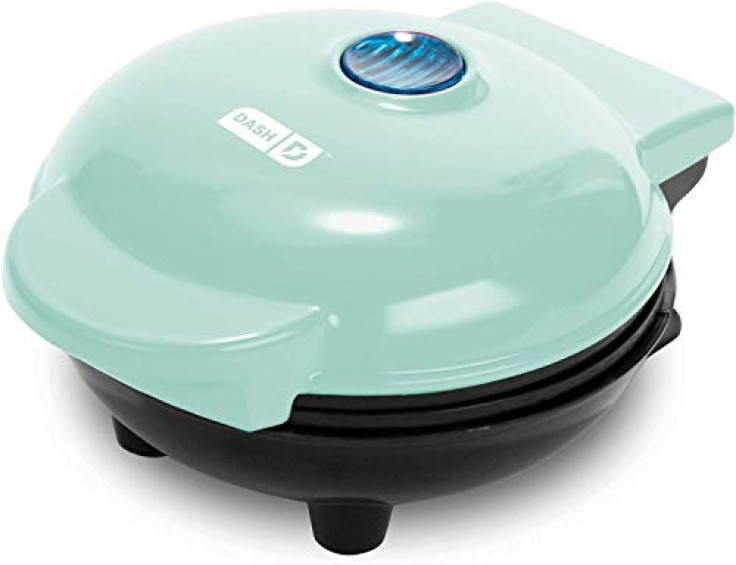 (photo from amazon.com)
If you lack counter space and need something that can be easily stored away, then this mini grill is perfect for you. Compact yet functional, this grill is great for cooking meat and vegetables.
10. George Foreman GFO240S Indoor/Outdoor Electric Grill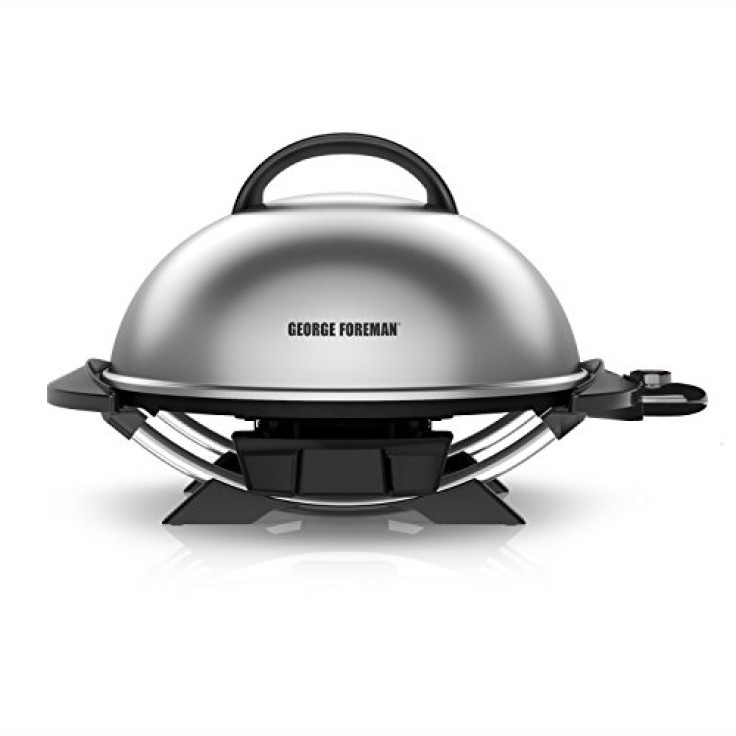 (photo from amazon.com)
Making the most of electricity through its superior heating capacity, this indoor/outdoor grill quickly heats up food while saving energy. It's also large in size without being too pricey.
FOLLOW MORE IBT NEWS ON THE BELOW CHANNELS