10 Cities You?ve Never Heard Of That You?ll Want To Visit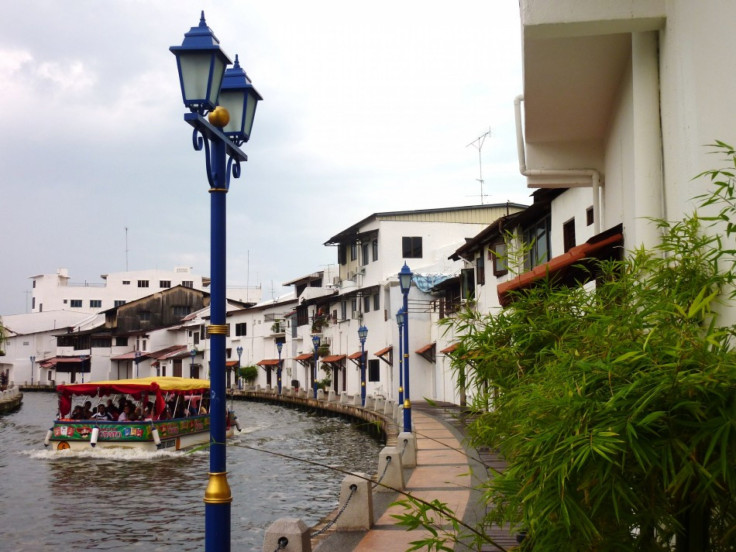 Melaka, Malaysia
The artfully preserved streets of Chinatown buzz with excitement, a line of Portuguese forts lead to the oldest Dutch buildings in the East at Town Square, and watching the boats float down Melaka River, you'd swear you were in Venice. But this is Melaka -- a time capsule caught in a web of Eastern gods and Western greed. Melaka, like a mound of clay, was passed among competing architects, molded to fit each taste and left forever spinning on the potter's wheel. The result is truly fascinating.
Kazan, Russia
Kazan is the capital and largest city of the Republic of Tatarstan and brands itself as the Third Capital of Russia after Moscow and Saint Petersburg. This often overlooked city peacefully blends Muslim and Christian cultures and is famous for its museums, theaters, restaurantsand riverside views -- all with an atmosphere redolent of Central Asia. Kazan's also known as a sports city, and it's gearing up to be the host of the 2013 Universiade and a main host city for the 2018 FIFA World Cup. As it opens its arms to the world, Kazan's reputation as a bona fide tourist destination is sure to rise in 2012.
Eugene, Oregon, USA
Portland seems to get all the cool cred these days, but youthful Eugene is no less of a hotbed of indie culture. Track Town, as it is known, was a center of hippie counterculture in the 1960s. Though its residents retain those liberal attitudes today, the city has grown up into a sophisticated urban metropolis of lush, green parks and fine restaurants. Eugene's slogan is A Great City for the Arts and Outdoors, and outside the city's limits, you'll find a playground of activities from cycling through wine country to kayaking white water or ocean estuaries.
Portovenere, Italy
The cliff-hugging villages of Cinque Terre will always be the defining image of the Italian Riviera. As they struggle to rebuild from the devastating mudslides of last October, however, nearby Portovenere may finally get the attention it deserves. Portovenere shares UNESCO World Heritage status with Cinque Terre and is equally picturesque, with bobbing boats, towering Gothic churches and winding hilltop trails. The streets of Portovenere are riddled with history and the seaside views are bellissimo.
Oaxaca, Mexico
Artists and artisans alike are inspired by Oaxaca's deep-rooted indigenous traditions -- not to mention its bright tropical light. The city's central plaza is one of Mexico's most enchanting spots and your best bet for spicy moles and other mouthwatering local specialties. Oaxaca is fringed by craftsmen villages and major archaeological sites like Monte Alban. Though it sits in one of Mexico's poorest states, it's one of the country's safest spots and an overlooked highlight of Mexico's south.
Luang Prabang, Laos
Nestled at the confluence of the Nam Khan and Mekong rivers, Luang Prabang's dreamy backstreets overflow with art, architecture and a rich history. Dignified monks, cloaked in tangerine, far outnumber tourists fighting for space under shared yellow umbrellas. The bald-topped next generation train at the city's dazzling temples and spill out onto the streets at daybreak to gather their alms from the kneeling public. This is Luang Prabang, a once inaccessible former capital that harkens back to a different era of time-old traditions.
Antakya, Turkey
The name Antakya may not ring a bell, but if you've read the Bible, you may know it by its old name: Antioch. Once the Roman Empire's third-most important city, Christians were first called Christians in this storied town, and St. Paul preached his first sermons here. Antakya is located in Turkey's panhandle province of Hatay and boasts a cornucopia of cultures and religions all living in virtual harmony. Religion and history aside, most Turks come here for a different reason: the food. Formerly part of Syria, the Hatay region has a rich cuisine that draws inspiration from northern Africa, the Middle East and across Central Asia.
Cordoba, Argentina
Old and new coexist in perfect harmony in Cordoba, Argentina's second-largest city. Founded in 1573, the old city's Jesuit Block, granted World Heritage status in 2000, towers over the city center and is surrounded by a jumble of modern buildings. Around 200,000 people study in the city's distinguished universities, giving Cordoba a youthful energy and lively night life in the Güemes and Alta Cordoba areas. With pleasant year-round temperatures and a beautiful setting amid the rolling hills of the Sierra Chica, it's no wonder the city has flourished since its days as a remote Jesuit settlement.
Guimarães, Portugal
The oft-overlooked Northern Portuguese town of Guimarães is ready to put its name on the map this year as the city hosts thousands of visitors as the E.U.-designated European Capital of Culture for 2012. Associated with the emergence of Portuguese national identity in the 12th century, Guimarães is an exceptionally well-preserved and authentic example of a medieval settlement evolved into modern town. Ancient history aside, Guimarães has been revivified in recent years thanks to its youthful population and emerging art scene.
Muscat, Oman
Its Arabian Peninsula neighbors are using their oil riches to erect skyscrapers, convention centers and megamalls, but Oman is planting gardens, building opera houses and turning the capital city, Muscat, into a cultural playground for travelers. With private yachts prowling the coastline and world-class restaurants drawing elite local crowds, it's becoming easier to mistake the Gulf of Oman for the Mediterranean Sea.
© Copyright IBTimes 2023. All rights reserved.
FOLLOW MORE IBT NEWS ON THE BELOW CHANNELS