10 Highest Paid NBA Players 2022: Thompson, Lillard To Earn More Than Harden
KEY POINTS
The 2022-23 NBA regular season starts with the four-day Kia NBA Tip-Off 2022 from Oct. 18 to 21
Lakers player LeBron James is the highest-paid player in 2022 with his $124.5 million earnings
Warriors guard Stephen Curry will reportedly earn 95.1 million, placing him second on the list
The 2022-23 NBA regular season is here, starting with the four-day Kia NBA Tip-Off 2022 from Oct. 18 to 21, which will feature eight national TV games showcasing 12 different teams, with TNT and ESPN airing two doubleheaders each.
On Tuesday, TNT's tip-off begins with the Philadelphia 76ers against the Boston Celtics, followed by defending NBA champion Golden State Warriors against the Los Angeles Lakers. This is TNT's 39th year of consecutive NBA coverage. ESPN, which has been covering the NBA for 21 straight years, will tip off this season on Wednesday, airing Memphis Grizzlies against the New York Knicks and a rematch of the Dallas Mavericks and the Phoenix Suns.
Following the NBA Games Schedule released on the official NBA website, Thursday will have TNT airing its second doubleheader of the opening week: 76ers vs. Milwaukee Bucks and Lakers vs. LA Clippers. On Friday, ESPN will air Boston Celtics vs. Miami Heat, followed by the Denver Nuggets vs. the Golden State Warriors.
NBA TV will tip off the live game coverage this season on Saturday with a doubleheader of San Antonio Spurs vs. 76ers and the Mavericks vs.Grizzlies. The first week of the 2022-23 NBA season caps with the Suns vs. the Clippers on Sunday.
As the courts heat up for the 30 games this season, let's look at the list of the highest-paid NBA players in 2022.
1. LeBron James ($124.5M)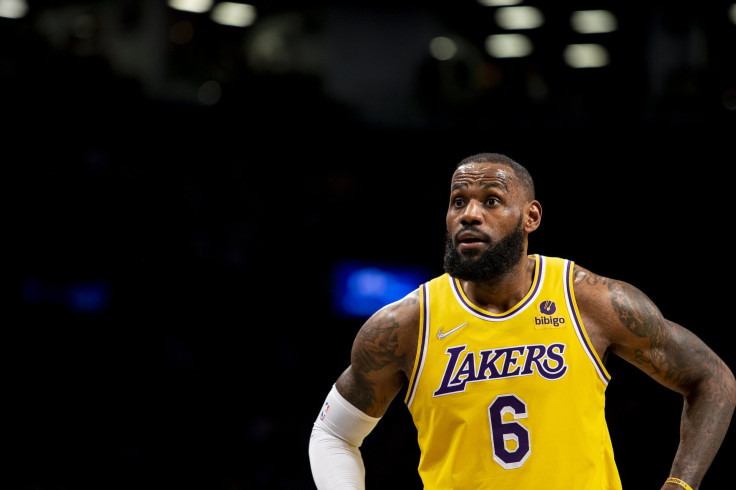 The 37-year-old forward for the Los Angeles Lakers is the highest-paid NBA player in 2022, according to Forbes, with on-court earnings of $44.5M and off-court earnings adding a hefty $80M to his total income. Aside from being a professional basketball player, James is an investor and entrepreneur. He co-founded the entertainment development and production company SpringHill Co., valued at $725M in 2021, and the sports nutrition company Ladder. James' investments include Canyon Bicycles and Neutral Foods. He is also a long-time endorser of Nike.
2. Stephen Curry ($95.1M)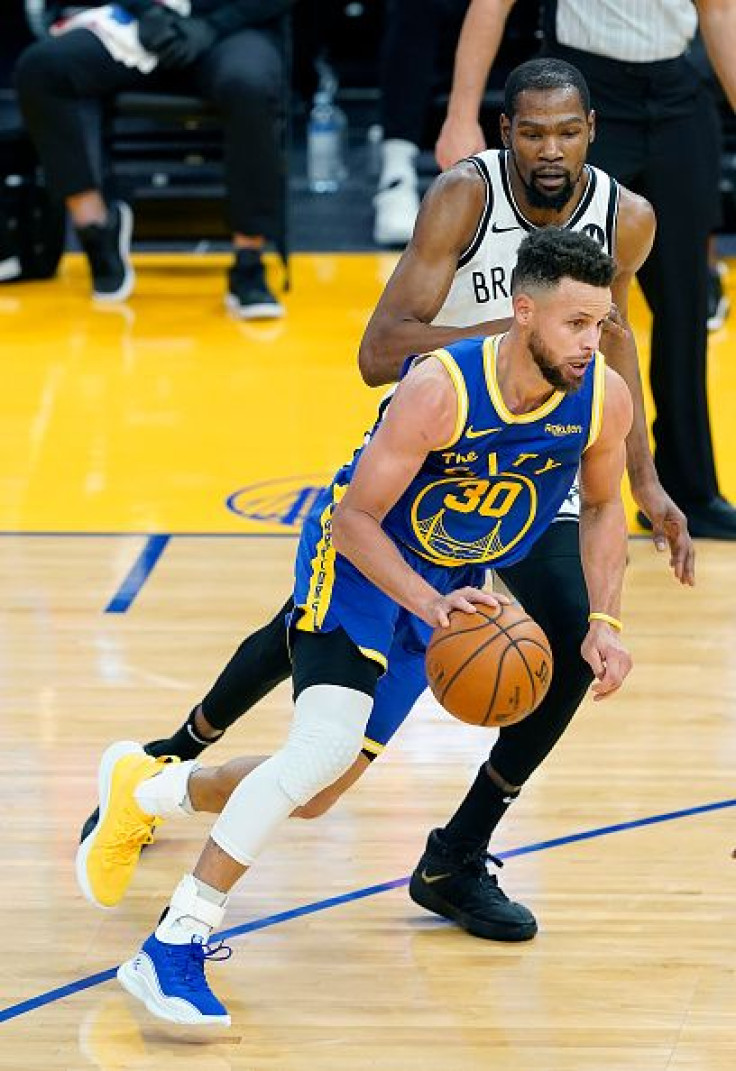 Golden State Warriors guard Stephen Curry will earn $48.1M on-court and $47M off-court, according to Forbes. The 34-year-old has just started a four-year contract extension totaling $215 million. Off-court, Curry and his wife Ayesha are building a media brand. He is behind the content company Unanimous Media, which is co-producing a Netflix animated reboot of the sitcom "Good Times." He also recently published a children's book, "I Have a Superpower." Curry also works with Under Armour, and he is a playable character in "PGA 2K23."
3. Kevin Durant ($88M)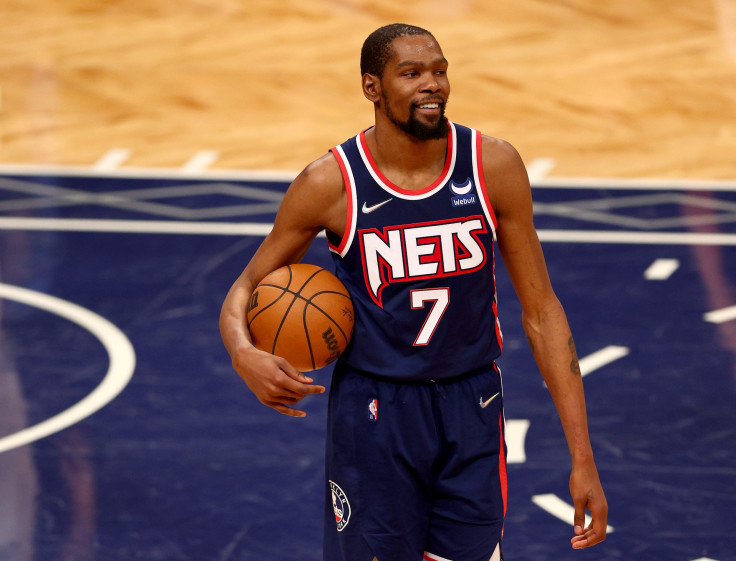 Playing as the forward for the Brooklyn Nets, the 34-year-old is set to earn $43M on-court as part of a four-year extension of a contract he signed in 2021 amounting to $198M. Forbes also reported his off-court earnings amounting to $45M. Durant co-founded a media business with Rich Kleiman, called the Boardroom, which covers sports, entertainment and culture. Durant's venture capital firm, 35V, has investments in over 75 companies, including Premier Lacrosse League, Venus Williams' Happy Viking and Athletes Unlimited.
4. Giannis Antetokounmpo ($86.5M)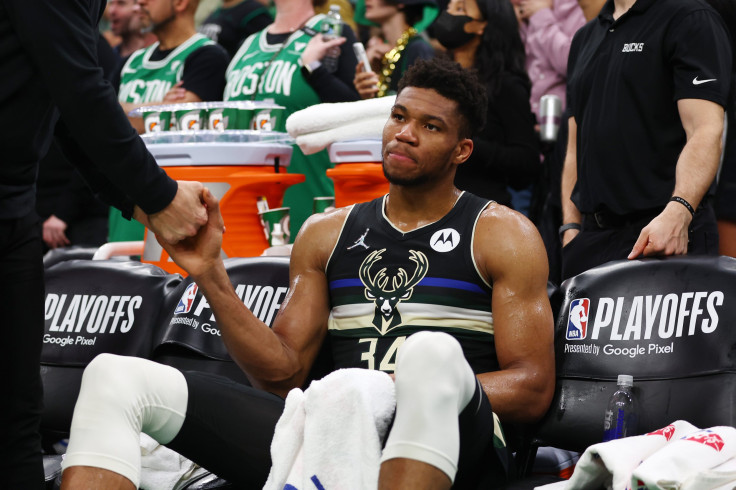 Antetokounmpo is the youngest NBA player on the list of the top 10 highest paid in 2022, bringing in $42.5M in on-court earnings and $44M off-court. Before becoming one of the NBA's highest-paid players in 2022, the 27-year-old Milwaukee Bucks forward has been selling goods on the streets of Athens. He has since been the subject of Disney+'s film "Rise." He also has a partnership with luxury watchmaker Breitling and online gambling site Novibet. He recently opened a shop with his four brothers at an airport in Athens, named AntetokounBros. He has also been investing and even bought stakes in Antidote Health.
5. Russell Westbrook ($82.1M)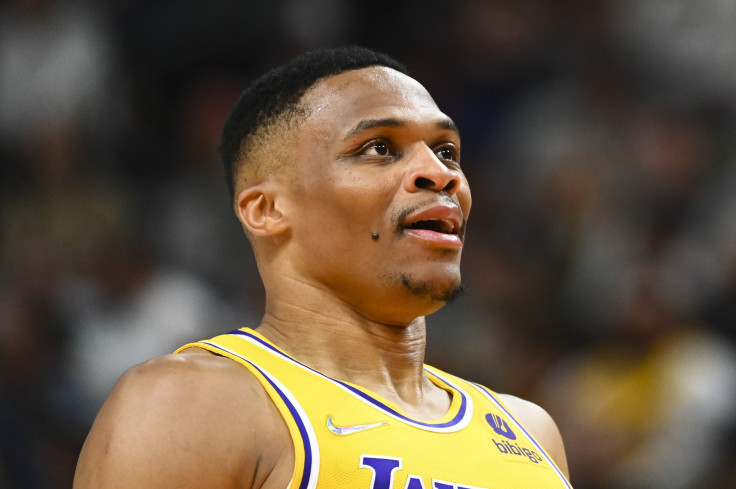 Of Russell Westbrook's $82.1M earnings in 2022, $47.1M is from on-court earnings he will get from returning to the Los Angeles Lakers this year, while $35M is off-court through endorsements. The 33-year-old UCLA graduate and 2012 Olympic gold medalist also owns a media business company, RW Digital, and 10 auto dealerships in southern California, according to Forbes. He also has a 13,000-square-foot mansion in Los Angeles, which he is currently selling for almost $30M.
6. Klay Thompson ($60.6M)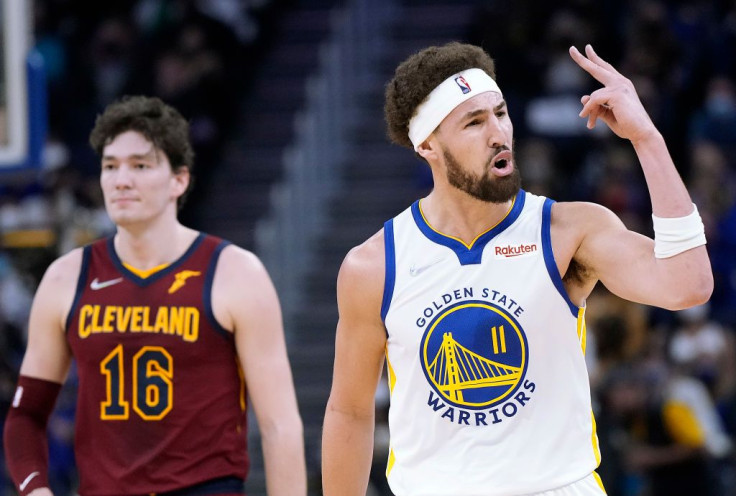 Klay Thomson returns to the Golden State Warriors in 2022 after recovering from an injury that has resulted in two seasons of sitting on the sidelines. Talking about what comes next after his current contract, he told NBA: "​​I fully expect to earn another NBA contract, whether it's this summer or next summer. I'm fully confident in my abilities." The Warriors' 32-year-old guard is set to earn $40.6M on-court, with an additional $20M off-court. Thompson's sponsorships include Buffalo Wild Wings, Mountain Dew and Dapper Labs. He is also a co-founder of Just Live, a CBD brand.
7. Damian Lillard ($60.5M)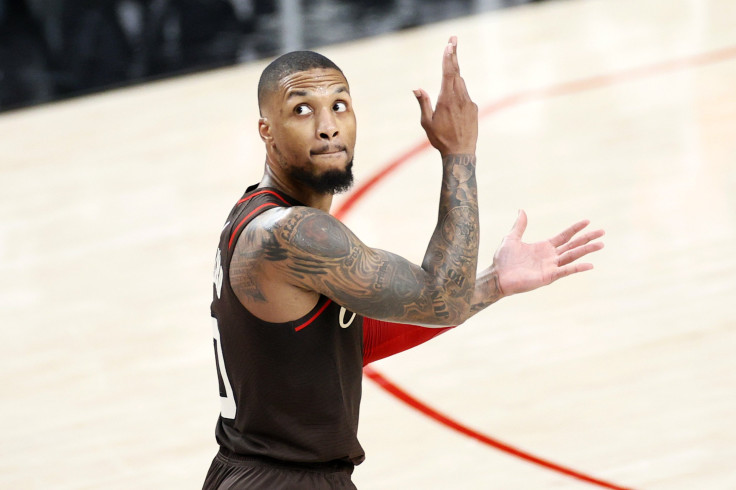 Portland Trail Blazers' 32-year-old guard is set to earn $42.5M on-court after signing a two-year extension in July amounting to $122M, plus $18M off-court. He was the sixth overall pick in the NBA draft in his rookie year back in 2012. He is also a co-founder of Move, a company that makes footwear insoles for athletes. His endorsements include Bose and KicksCrew.
8. James Harden ($53M)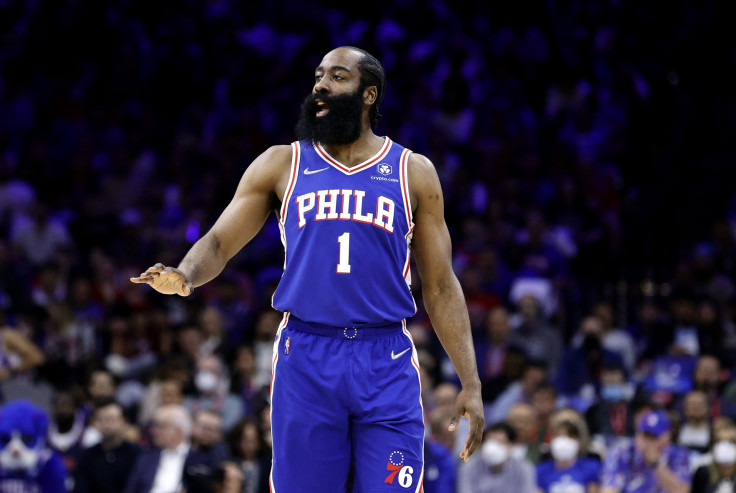 Harden's decision to decline a $47.4M player option to re-sign with the Philadelphia 76ers for a two-year contract will give him on-court earnings of $33M in 2022. With this deal, he will earn $14.4M less in the current season, but the 76ers will remain active off-season. His off-court earnings amount to $20M. The 33-year-old shooting guard has investments in Tequila Gran Diamante, franchises of Crunch Fitness, and an upscale restaurant called Thirteen by James Harden. He also has a partnership with Accolade Wines, through which he released his signature wine collection.
9. Paul George ($51M)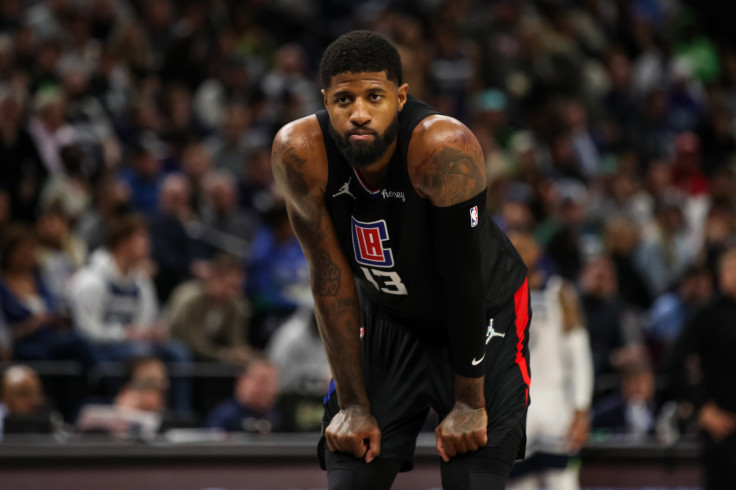 This season, Paul George returns to the Los Angeles Clippers after recovering from an elbow injury that resulted in three months of missed plays. The 32-year-old swingman for the Clippers will earn $42.5M on-court this season, plus $8.5M off-court in endorsements, including New Era, Bass Pro Shops, Tissot, Foot Locker, Gatorade, Nike, American Express, Recur, Chime and Crypto.com.
10. Jimmy Butler ($49.7M)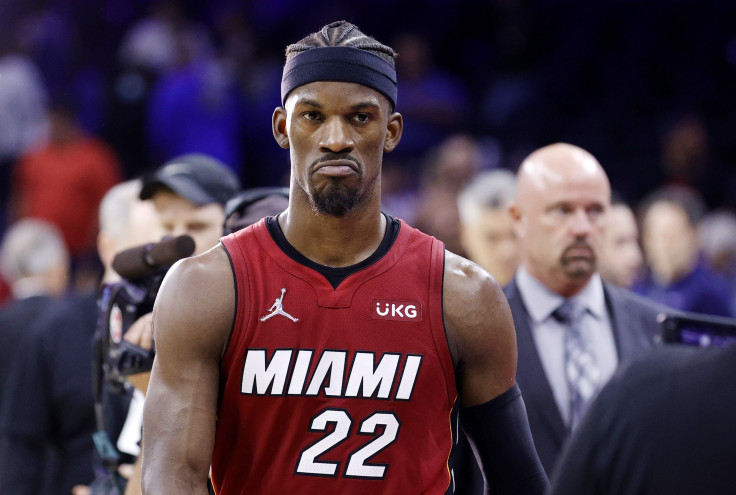 Miami Heat's Jimmy Butler will earn $37.7M on-court as part of the three-year $146.4M contract extension he signed in 2021. He will also earn $12M off-court, according to Forbes. An avid coffee drinker, Butler's business ventures included selling $20 cups of coffee during the 2020 playoffs in Florida, which has now become the coffee brand BigFace. At 33, he also announced he would break into the music industry as he has been preparing a country album.
© Copyright IBTimes 2023. All rights reserved.