28 Celebrities Who Became Homeless Or Broke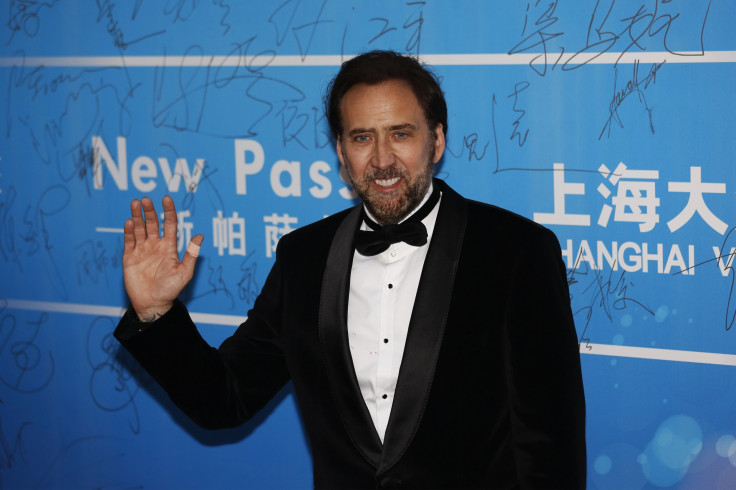 KEY POINTS
Former child star Aaron Carter said when he turned 18, he "got hit with all those taxes"
Actor Nicolas Cage had to sell personal items on his way back to solvency
Larry King once filed for bankruptcy before becoming a legendary talk show host
Money management is not a skill everyone automatically masters when they reach adulthood, acquire wealth or gain fame. Lavish lifestyles, bad investments, global financial crisis and many other reasons could be cited as contributing factors to anyone going bankrupt or falling into homelessness.
The same can be said for these 28 celebrities who became homeless or broke:
1. Dennis Rodman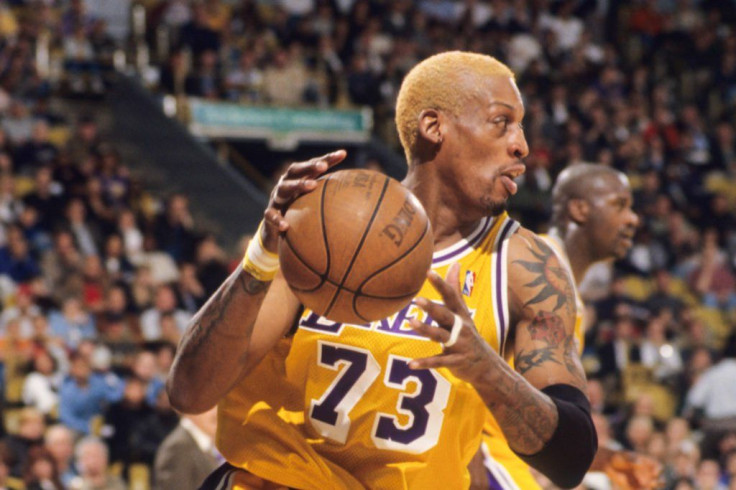 Dennis Rodman, Michael Jordan's previous teammate and famous rebounder when he was a successful basketball player, found himself barely able to afford living expenses in 2012, according to Fox Sports. His lawyers said he could not pay for child support for his two kids, reportedly owing over $800,000 in back child support.
2. Burt Reynolds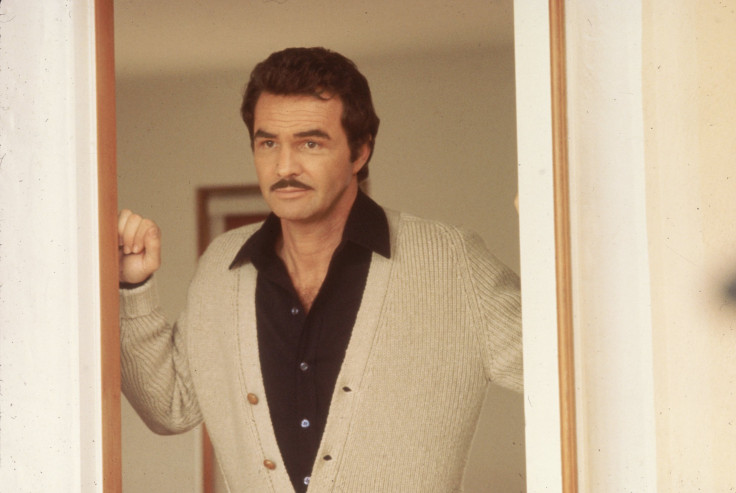 A famous movie star from the '60s to the '80s, Reynolds spent on real estate, 150 horses, a private jet and over $100,000 in toupees, according to Vanity Fair. He also had an expensive marriage followed by an expensive divorce with a dwindling income, making him unable to pay for his loan to CBS.
He filed for bankruptcy in the '90s with over $11 million in debt, reported Insider. He said he had "lost more money than is possible" because he was not watching it.
3. Marvin Gaye
Soul singer Marvin Gaye, one of the most famous musicians of all time and even referenced in other musicians' hits, filed for bankruptcy in 1976 due to missed alimony payments to his first wife. A judge ordered Gaye to pay $600,000 from royalties of his album "Here, My Dear" to ex-wife Anna Gordy Gaye.
According to Grunge, he had accumulated $9.2 million in debt when his life ended.
4. Stephen Baldwin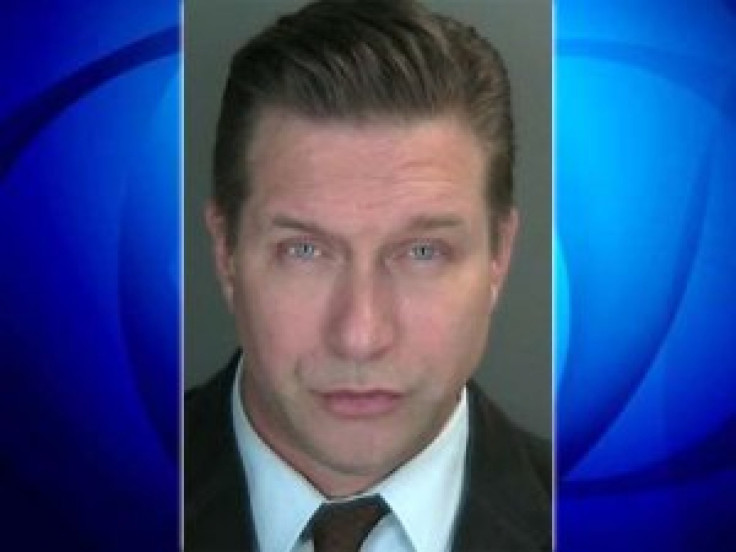 Actor Stephen Baldwin filed for bankruptcy in 2009 after owing over $2 million in debt from tax payments, credit cards and mortgages, reported ABC News. In 2012, Baldwin was arrested for not filing his state taxes for three consecutive years.
He pled guilty and avoided jail time by paying off $300,000 in tax liabilities, as per The Blast. Baldwin mentioned in a CNN interview that his accountants did not handle his taxes appropriately.
5. Aaron Carter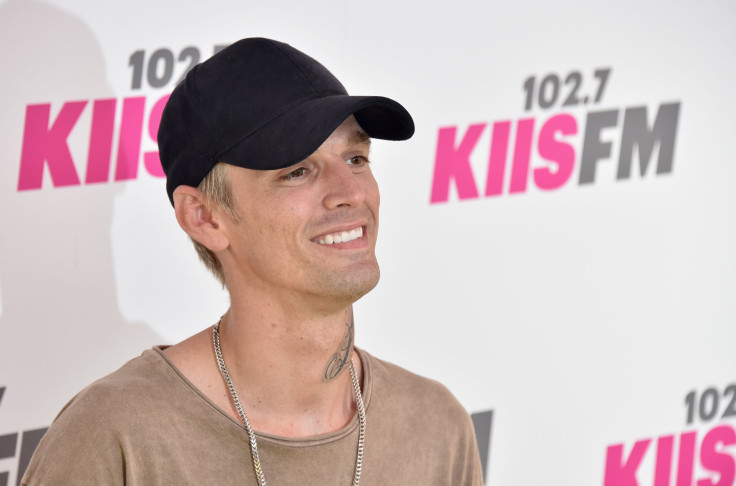 The former child star is known for the hit "I'm All About You," Carter talked to Us Weekly in 2016 about not having savings. For Spike's show "Life or Debt," Carter admitted to a financial advisor that he was in a terrible position, financially. He said when he turned 18, he "got hit with all those taxes." Over $1 million in taxes, per Us Weekly.
He mentioned filing for bankruptcy in 2015 and already being over $100,000 in debt a year later.
6. Teresa and Joe Guidice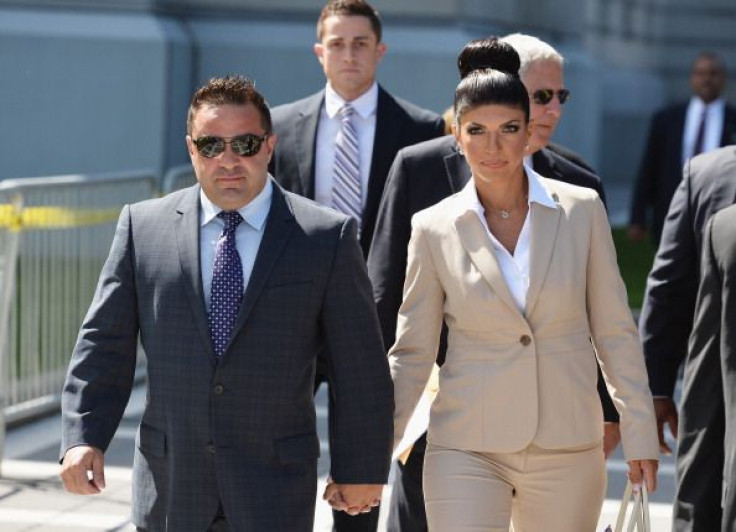 The couple of "Real Housewives of New Jersey" fame filed for bankruptcy in 2009, claiming they were $10 million in debt, according to People. The two were also allegedly hiding assets and were charged by creditors with bankruptcy fraud, on top of other charges.
After Joe's deportation, the couple decided to divorce amicably in 2019.
7. David Cassidy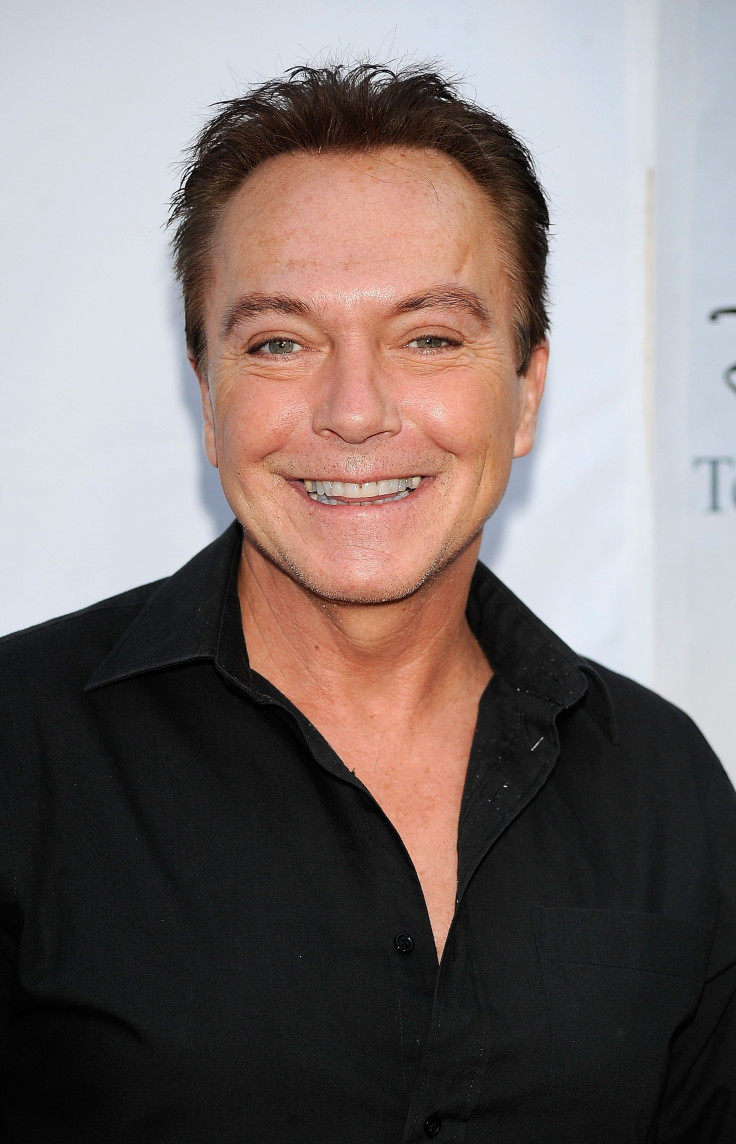 Cassidy sold over 25 million records at the height of his career, People said. However, with $10 million in debt, the star of "The Partridge Family" filed for bankruptcy in 2015. He had a history of financial troubles, health issues and DUIs. Following his third DUI, Cassidy's wife filed for divorce. Cassidy had to put up his mansion for auction to finance his divorce.
He passed away in November 2017, but a voice recording revealed in 2018 that he had admitted to lying about his health conditions.
8. Ted Hawkins
From being a largely anonymous street performer, the Mississippi-born singer lived a "hobo-like existence," reported the Los Angeles Times, "hopping trains up and down the East Coast." He eventually moved to Los Angeles for its warmer weather.
Hawkins played on the Third Street Promenade and was discovered by a record producer, leading to his popularity in Australia and Europe performing in small concert halls and clubs. He died of a stroke in 1995, barely a year after the release of his first major label recording, "The Next Hundred Years." He was reportedly working on a new album at the time of his death, mentioned UPI.
9. Randy Quaid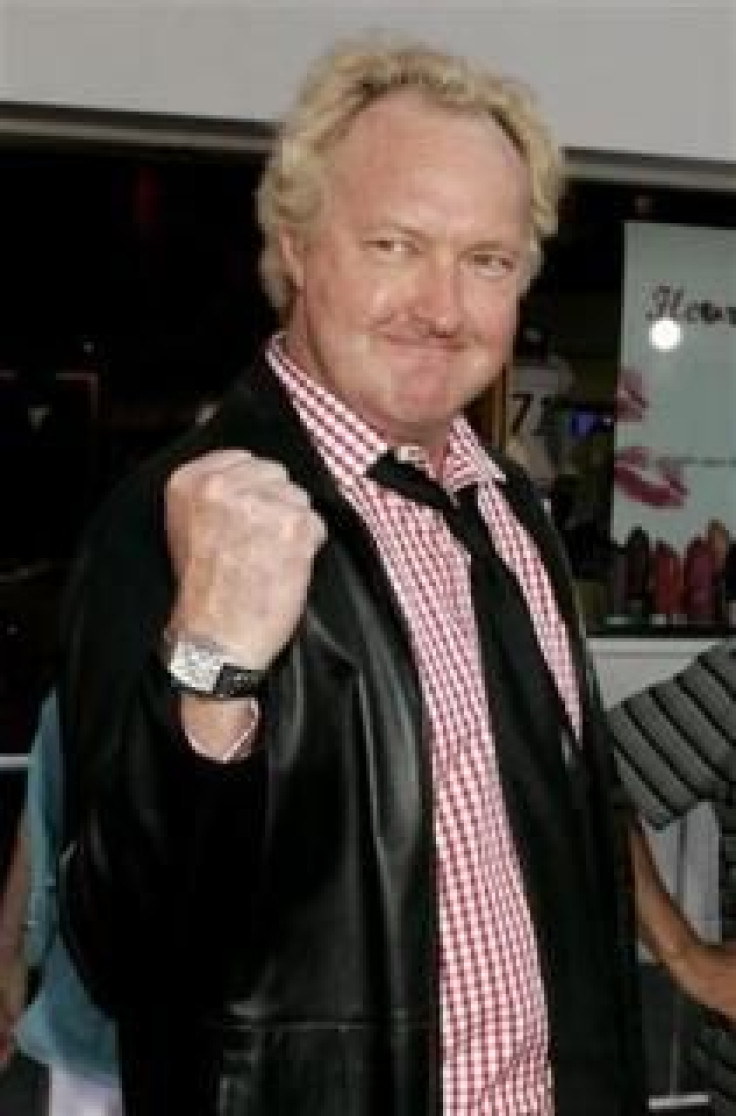 The actor appeared in more than 90 films throughout his career, including "Brokeback Mountain," but he faced some financial troubles as well. He and his wife were charged for not paying hotel bills over $10,000. He eventually ended up squatting in the guest house of a property they used to own. In 2010, Reuters reported the couple had been arrested for squatting.
10. John Blyth Barrymore
The son of John Drew Barrymore and half-brother of superstar Drew Barrymore, John Blyth Barrymore suffered countless comparisons to his father and the rest of the actors from the Barrymore clan.
He became famous for acting in horror films and comedies but became homeless in 2012. He had to rely on a government benefit card to get free food from the local grocery store.
11. Iran "The Blade" Barkley
The former boxer made around $5 million throughout his career in the '80s and '90s – all of which he lost. He then moved in with his niece living in a public housing development in the Bronx. His niece eventually evicted him, prompting the boxer to sleep in subway vehicles. He was seen sleeping in Howard Johnson Express in 2010, reported the New York Post.
12. Margot Kidder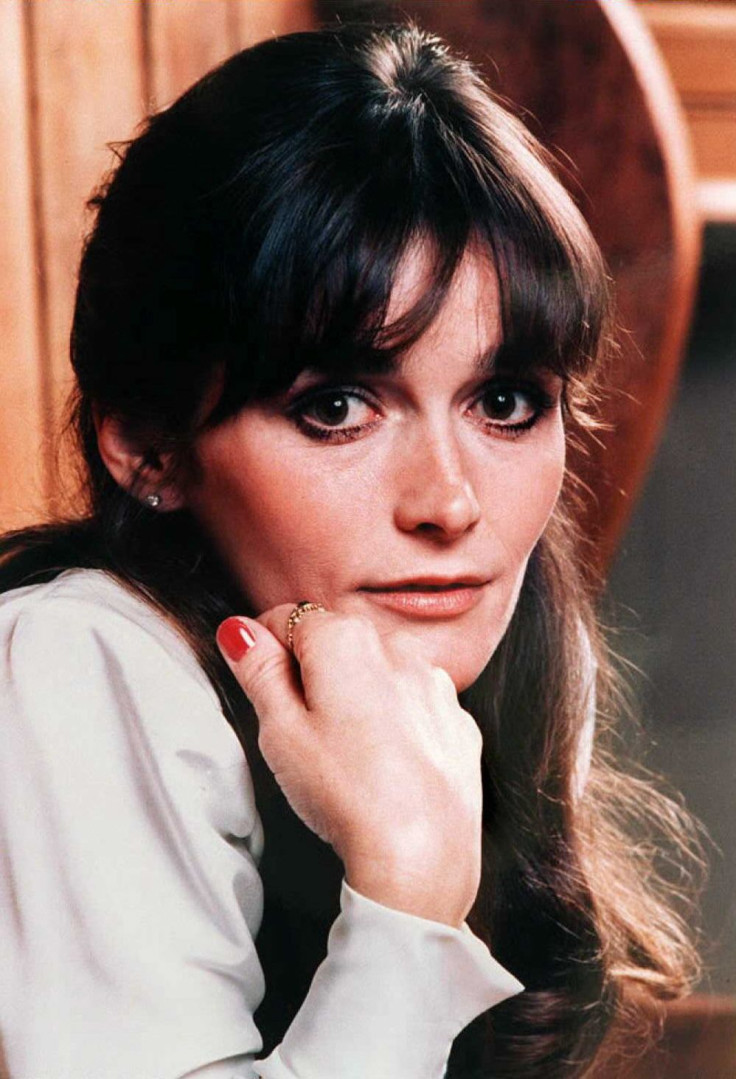 Kidder was famously known for playing the role of Lois Lane in the "Superman" movies opposite Christopher Reeve. People mentioned Kidder's battle with mental health and her refusal to get treatment. She slept in cardboard boxes and backyards in Los Angeles in 1996. The outlet also learned she was missing her front teeth and her hair got hacked off. She died at the age of 69.
13. Brett Butler
Butler became popular because of the ABC sitcom "Grace Under Fire." However, it was also during the show's run that she started her recurring battle with drug addiction, according to The Hollywood Reporter in a 2011 article. The show was canceled in 1998, so Butler moved from L.A. to a farm in Georgia to live with 15 pets. After all her money ran out, she moved to a homeless shelter.
In 2021, a GoFundMe page for Brett was set up amid her imminent eviction from her apartment. She has since been attempting to make a career comeback by developing a reality show and performing at the Downtown Comedy Club in LA.
14. Rocky Lockridge
A world boxing champion of the '70s and '80s, Lockridge's winning stride faltered, so he started to lose everything. Talking to Todd Schmerler of The Star-Ledger, Lockridge admitted he had a drug addiction spanning over two decades, noting he would party for "two weekends" after each fight.
Schmerler mentioned Lockridge "has no money," and his body "tilts to one side when he walks" as a result of a stroke in his report. He had been living on the streets of New Jersey for ten years before succumbing to complications from a stroke at age 60, reported TMZ Sports.
15. Ray "Sugar" Williams
Williams was once famous as a basketball player for the New York Knicks and the Boston Celtics. He declared bankruptcy in 1994, after his retirement. The Boston Globe reported he became homeless, living in the back seat of his 1992 Buick in 2010.
Williams said in an interview that the NBA should take better care of their retired players.
"When I played the game, they always talked about loyalty to the team," he said. "Well, where's the loyalty and compassion for ex-players who are hurting? We opened the door for these guys whose salaries are through the roof."
Former teammates Kevin McHale and Larry Bird provided financial assistance to Williams to help him get back on his feet. Unfortunately, he eventually succumbed to cancer at age 58.
16. Houston McTear
The two-time Olympic qualifier and once-known as "the world's fastest human," McTear moved from Florida to Los Angeles and tried boxing under Muhammad Ali and Harold Smith, who was assigned to run his track club, shared AOL. When the club went under, McTear lost his support, and he ended up sleeping on Santa Monica Beach for three years.
He was rescued by an older woman and eventually started a family. In 2015, McTear died of lung cancer.
17. Debbie "Storm" Clark
"American Gladiators" star Debbie Clark, popularly known as "Storm," performed as one of the Gladiators on the show for three years. After a career-ending injury, she went on to work as a personal trainer, chef and country singer, with little success. Clark ended up on the streets of San Diego, homeless with her son.
In 2011, Patch published the story of Embrace CEO Sean Sheppard allowing Storm and her son Crayton to stay with him, setting up rules for the arrangement.
18. Floyd Mayweather Jr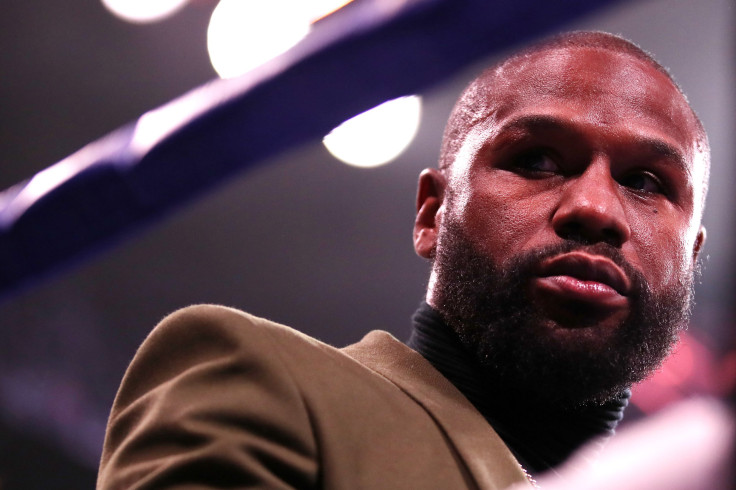 Retired boxer Floyd Mayweather, Jr. owed the IRS $22.2 million in debt from 2015, ESPN reported in 2017, citing a notice of federal tax lien from the government. The same year, Mayweather filed a court petition for a reprieve from his unpaid taxes until after his fight with UFC star Conor McGregor. The court argued that he had enough resources for his debt payment, even if it required taking out a loan or selling some of his assets.
Currently, he is active in matches based around entertainment and generating interest, reported SportsNaut.
19. Nicolas Cage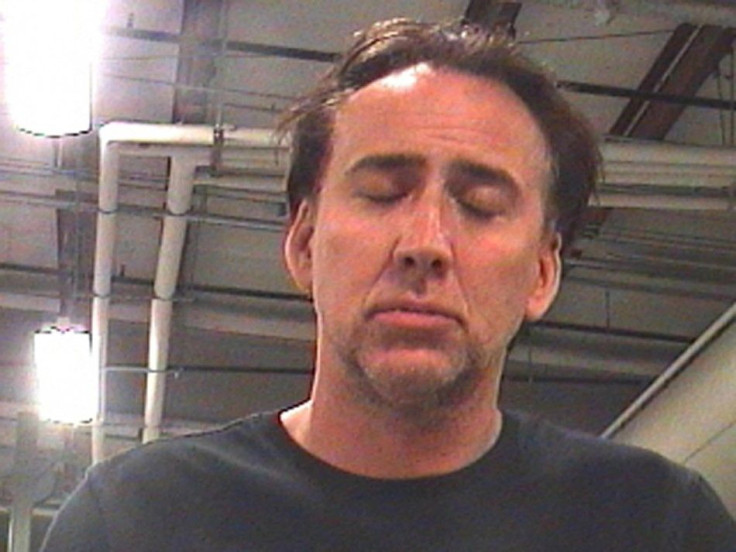 Actor Nicolas Cage is known for his extensive body of work in Hollywood, including "National Treasure" and "Ghost Rider." He reportedly had earnings of $40 million just in 2009. Cage spent his money on 15 homes, automobiles, a burial tomb, shrunken pygmy heads and other rare artifacts, reported CNBC.
In 2012, TMZ learned that the IRS had placed liens on Cage and demanded over $6 million for his 2007 taxes. The tabloid also said he "fell around $13 million behind in taxes for 2002, 2003, 2004 and 2007." According to Cage, his former business manager led him to this financial ruin.
Cage had to sell personal items on his way back to solvency. From a net worth of over $100 million, his net worth is now at $25 million this 20122, according to Celebrity Net Worth.
20. Mike Tyson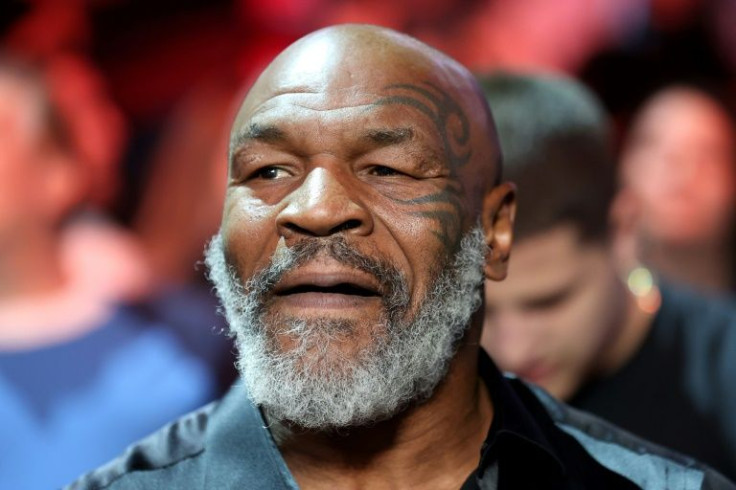 Retired boxer Mike Tyson, once a heavyweight champion who earned about $30 million per fight, reportedly owed money to the IRS, British tax authorities and many others, on top of paying $9 million in a divorce settlement. He was also behind on child support, reported The New York Times in 2003. In total, his debt amounted to over $27 million. Tyson filed for Chapter 11 bankruptcy and stated he had been in financial distress since 1998 due to a "substantial debt to Showtime, taxing authorities and parties to litigation."
Tyson has been slowly trying to regain his fortune by acting, launching a podcast and investing, said Insider.
21. 50 Cent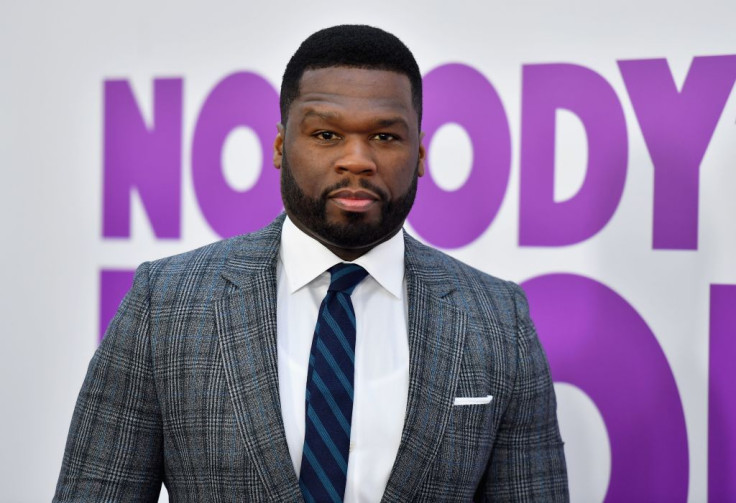 One of the popular rappers of the late '90s, 50 Cent reportedly had $32.5 million in debt in 2015. He eventually filed for bankruptcy. In 2016, CNN reported the rapper was ordered to appear in court after posting pictures of himself surrounded by cash.
"There's a purpose of having a bankruptcy process be transparent, and part of that purpose is to inspire confidence in the process," the judge said at the Connecticut hearing. "When that process becomes very public, the need for transparency, I believe, is even higher."
50 Cent bounced back from his financial struggles and started rebuilding his wealth. He now has a net worth of $40 million, according to wealthygorilla.com.
22. Kim Basinger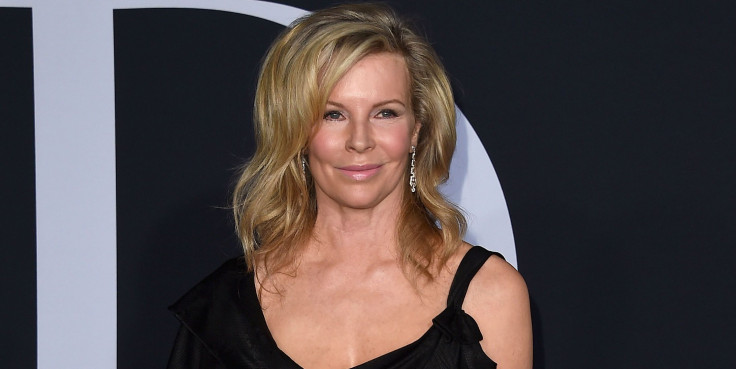 Kim Basinger, of "Batman" and "8 Mile" fame, declared bankruptcy in 1993, reported Chicago Tribute. Basinger was sued by Carl Mazzocone for breach of contract to star in the film "Boxing Helena." She had a net worth of $5 million at the time. Basinger had to pay damages and lawyer fees, eventually settling with Main Line Pictures.
Basinger recovered from bankruptcy after starring in "LA Confidential," which earned her an Academy Award, reported CNBC. She currently has a net worth of $20 million this 2022.
23. Larry King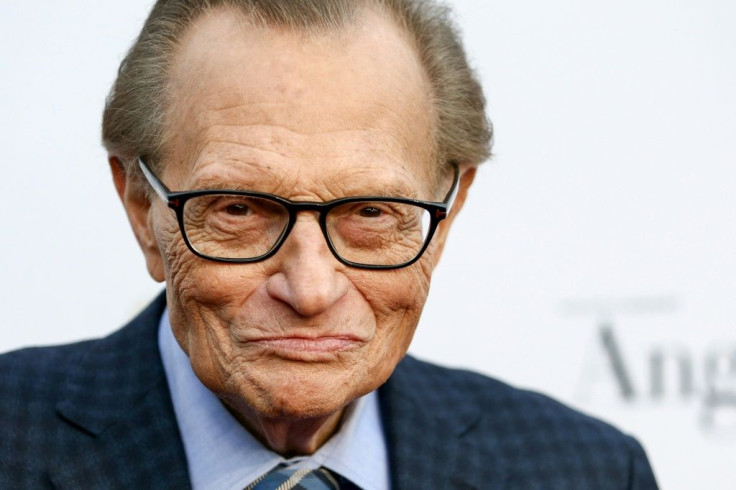 A famous TV host and personality, Larry King's broadcast career started in the '50s as a radio announcer in Florida. In 1971, he was charged with grand larceny, reported Time. Even though the charges got dropped, he fell into debt. He filed for bankruptcy in 1978 after being unable to hold a regular journalism job for more than four years, which added to his debt.
He recovered when he got offered to host a national radio talk show, which spawned the successful "Larry King Live" on CNN from 1985 to 2010.
24. Cyndi Lauper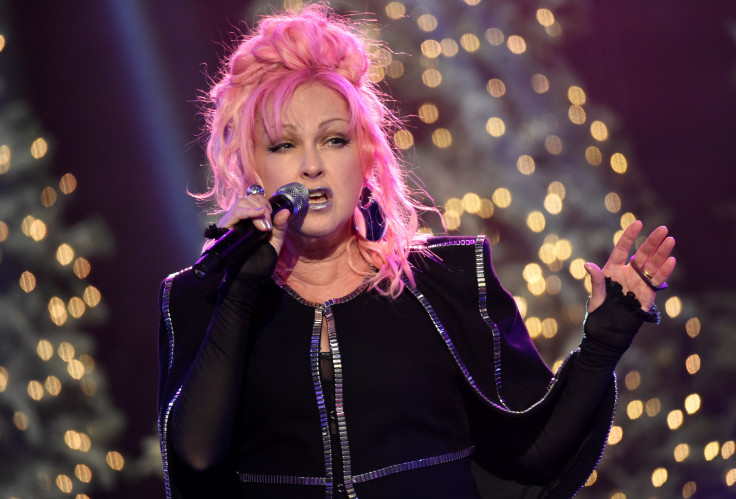 Before Lauper's career as a solo artist, she was part of the group Blue Angel, whose first and only album was a flop. When they fired their group manager Steve Massarsky, he responded by suing the group for $80,000, shared Grunge, which resulted in Lauper filing for bankruptcy in 1981.
Lauper recovered from bankruptcy and gained success in her solo career. She even won best new artist in 1985 at the Grammys. Today, Lauper's net worth is $50 million.
25. Toni Braxton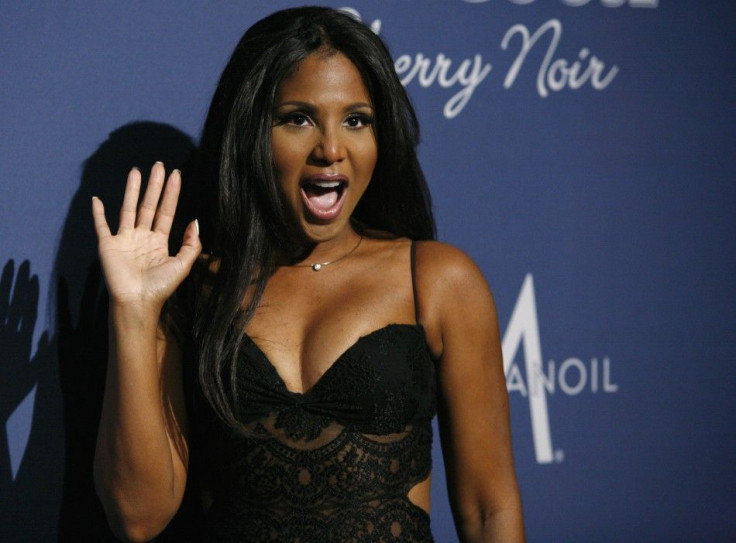 Talking to ABC in a 2012 interview, Braxton got candid about having to file for bankruptcy in 1998 because her recording contract was paying her poorly. According to the artist, she received less than $2,000 in royalties. Braxton also talked about indulging in "girly things," including plates and Fabergé eggs.
She recovered from bankruptcy in the 2000s. But she had to cancel the remaining shows in her two-year Las Vegas residency due to health reasons, prompting another bankruptcy filing in 2008.
Braxton was able to recover from her second bankruptcy. On her reality TV show "Braxton Family Values," she mentioned that the bankruptcy had "worked out really great" for her. The federal court discharged most of her debt and allowed her to keep her possessions. She also said she had to monitor everything because she was on a budget.
In 2022, her estimated net worth is $8 million.
26. T-Pain
T-Pain is no stranger to financial ups and downs. At the height of his music career, he said he had $40 million in the bank. But in an interview with "The Breakfast Club," he said he had to borrow money to buy Burger King for his kids.
Citing bad investments and spending habits, he said the experience made him re-think how he managed his finances. T-Pain is currently financially stable and has learned the value of sound financial management skills. His net worth in 2022 is estimated to be $10 million.
27. Natasha Lyonne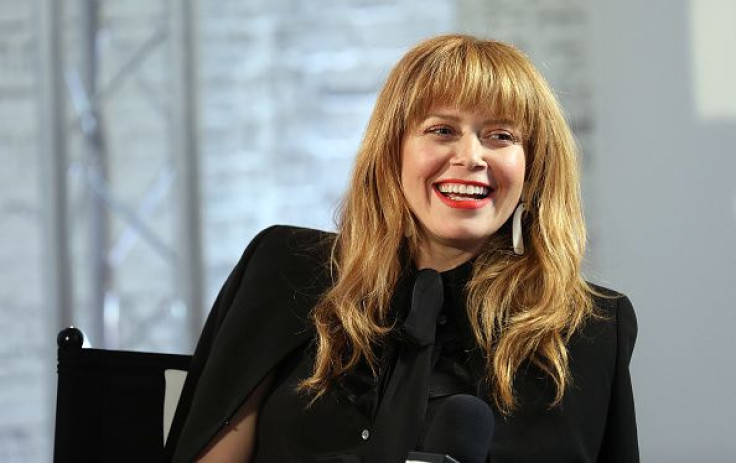 The star of "American Pie" and "Slums of Beverly Hills" in the '90s had her career "derailed" after run-ins with the law. According to Inside Movies, Lyonne was arrested for DUI in 2001 and charged with "mischief, trespass, and harassment of a neighbor (and the neighbor's dog) in 2004."
She was hospitalized for "a variety of ailments" in 2005. She eventually got evicted from a friend's townhouse and ended up on the streets, according to the New York Post.
Lyonne has since revived her acting career by appearing on shows such as "Orange is the New Black" and "Law and Order: SVU."
28. Danny Bonaduce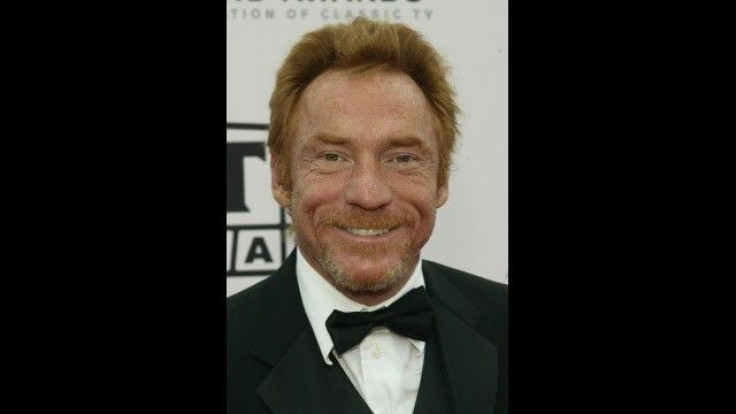 Another actor from the hit "The Partridge Family" fell into homelessness after stints in rehab. Talking to Oprah, Bonaduce recalled his unusual life of homelessness while being famous: "I was still famous and people had no idea I lived behind the dumpster... I'd be taking pictures with people and signing autographs."
He recovered and has been co-hosting "The Danny Bonaduce & Sarah Morning Show" on Seattle radio station KZOK since 2011, according to Page Six.
© Copyright IBTimes 2022. All rights reserved.
FOLLOW MORE IBT NEWS ON THE BELOW CHANNELS