11 Blockbuster 'Drugs To Watch' In 2015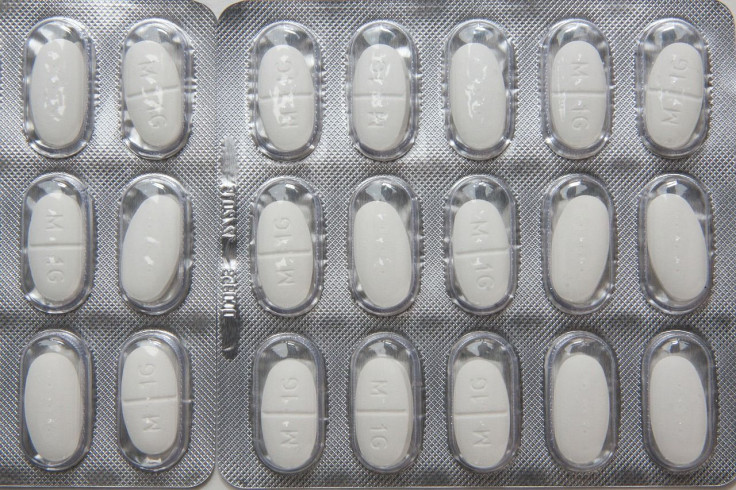 Eleven blockbuster drugs will debut on the pharmaceutical market this year, and each is expected to pull in at least $1 billion in revenue within five years of launch, according to Thomson Reuters' annual "Drugs to Watch" report. The drugs represent some of the most lucrative opportunities during the coming years for 10 companies with candidates on the list, including Novartis, Pfizer and Sanofi.
Overall, the number of high-revenue drugs slated to begin sales this year is up dramatically from only three blockbusters that arrived on the market last year. Richard Harrison, scientific director at Thomson Reuters, says the rise is a good indicator of the health of the industry and the FDA's efforts to more quickly move some drugs from research through clinical trials.
Bristol-Myers Squibb has the most highly valued drug with Opdivo, a medicine to treat melanoma. The drug is projected to bring in $5.7 billion by 2019, according to analysts at Thomson Reuters who used the company's Cortellis Competitive Intelligence tool to evaluate the pipelines of pharmaceutical companies. Harrison says Opdivo will likely receive approval to expand treatment beyond the limited number of patients for which it is currently approved, which could further add to its value.
Another blockbuster on the list is Ibrance, Pfizer's new drug for women with breast cancer that has spread throughout their bodies and failed to respond to other treatments. Ibrance was approved through the FDA's fast-track process for new cancer drugs earlier this year. Several of the most promising drugs featured in the compilation target slivers of patient populations that share a particular form of a disease, such as a cystic fibrosis drug by Vertex Pharmaceuticals that treats a specific genetic mutation.
Developing specialty treatments for a narrow population of patients with a given disease has been a growing trend within the industry. Small patient populations are often lucrative because insurance companies are relatively willing to pay high costs for treatment of a small group if there is no other option available, whereas they may balk at the price if a drug was needed for a greater number of people. "There's two ways to make a lot of money on drugs -- one is that the drug could treat a large number of people, and the other is that it could be very high-priced," Harrison says.
Below is the full list of the industry's most lucrative drugs, including their comapny names and 20149 sales forecasts as laid out in Thomson Reuters' annual "Drugs to Watch" report:
Opdivo, Bristol-Myers Squibb, $5.684 billion
Praluent, Regeneron Pharmaceuticals and Sanofi, $4.414 billion
LCZ-696, Novartis, $3.731 billion
Ibrance, Pfizer, $2.756 billion
Iumacaftor plus ivacaftor, Vertex Pharmaceuticals, $2.737 billion
Viekira Pak, AbbieVie, $2.500 billion
Evolocumab, Amgen and Astellas Pharma, $1.862 billion
Gardasil 9, Merck & Co., $1.637 billion
Brexpiprazole, Ostuka Pharmaceutical and Lundbeck, $1.353 billion
Toujeo, Sanofi, $1.265 billion
Cosentyx, Novartis, $1.082 billion
© Copyright IBTimes 2023. All rights reserved.