2012 NBA Draft: Free Live Stream, Draft Order and Preview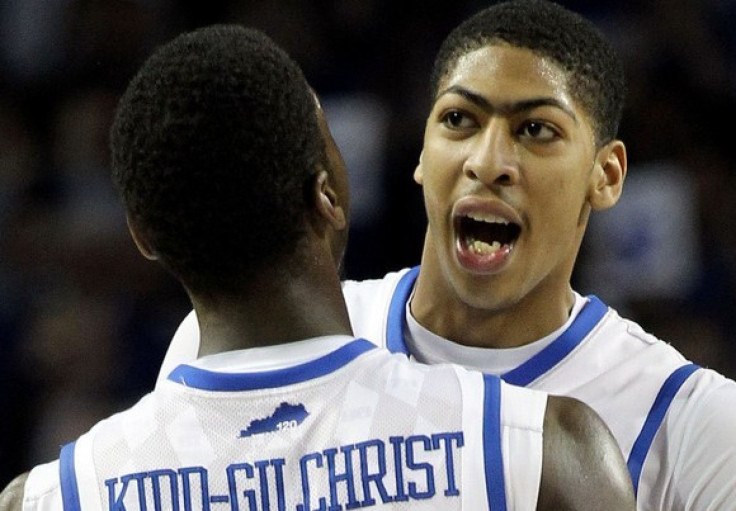 NBA fans could be in for a wild night when the NBA draft gets started at 7 p.m. tonight from the Prudential Center in Newark, New Jersey.
Kentucky's wonder-kid Anthony Davis will go first overall to New Orleans by all indications, but after that the draft gets wild. Reports ahead of the draft have the Charlotte Bobcats considering at least five separate offers for the number two pick.
The Bulls are shopping Luol Deng and possibly Joakim Noah; the Houston Rockets are exploring every single trade deal available to them and have been linked with numerous teams and players. They have amassed three first round picks and many are speculating that they are loading up to make an offer for a mega star like Dwight Howard.
Lamar Odom and Pau Gasol are both chips that could be moved tonight as well. Odom is dead weight on the Mavs roster after they deactivated him with a month left in the season and the Lakers have been shopping Gasol for a top-10 pick for at least a week.
To catch all the action at home or on the go, check out the listings below to find where to see the draft.
Where to Watch: The draft will be televised on ESPN beginning at 7 p.m. ET. It will also be live streamed on ESPN3.
There is also a free live stream available at FirstRowSports.
Draft Order:
1. New Orleans Hornets
2. Charlotte Bobcats
3. Washington Wizards
4. Cleveland Cavaliers
5. Sacramento Kings
6. Portland Trail Blazers (from Brooklyn)
7. Golden State Warriors
8. Toronto Raptors
9. Detroit Pistons
10. New Orleans Hornets (from Minnesota via L.A. Clippers)
11. Portland Trail Blazers
12. Houston Rockets (from Milwaukee)
13. Phoenix Suns
14. Milwaukee Bucks (from Houston)
15. Philadelphia 76ers
16. Houston Rockets (from New York)
17. Dallas Mavericks
18. Houston Rockets (from Utah via Minnesota)
19. Orlando Magic
20. Denver Nuggets
21. Boston Celtics
22. Boston Celtics (from L.A. Clippers via Oklahoma City)
23. Atlanta Hawks
24. Cleveland Cavaliers (from L.A. Lakers)
25. Memphis Grizzlies
26. Indiana Pacers
27. Miami Heat
28. Oklahoma City Thunder
29. Chicago Bulls
30. Golden State Warriors (from San Antonio)
© Copyright IBTimes 2023. All rights reserved.
FOLLOW MORE IBT NEWS ON THE BELOW CHANNELS