21-Year-Old Arrested For Possession, Distribution Of Child Pornography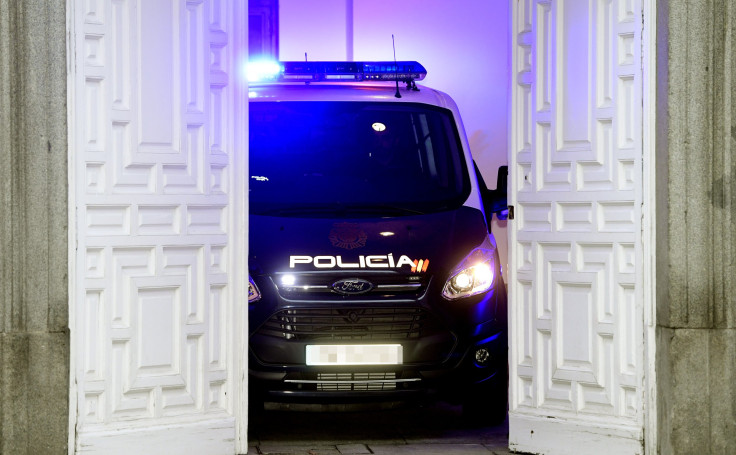 A report Wednesday said authorities arrested a 21-year-old man from Albacete, a city in the Spanish autonomous community of Castilla-La Mancha, and capital of the province of Albacete for alleged possession and distribution of child porn through the internet.
Albacete police station made the arrest after the illegal activities were detected in the United States by a Government Delegation during a routine operation of cyber patrol or network tracking, according to Europa Press, a Spanish independent news agency based in Madrid. Report stated when further investigation was conducted into the matter, it was found a social media user took advantage of his internet access to download illegal videos and photographs containing child porn.
The same organization also determined the IP address of the distributor and his location. After tracing the IP address, American authorities informed the Spanish officials the perpetrator was from Spain. Albacete Police Department then conducted their own investigation, which revealed the location of the person responsible for the distribution of child pornography.
Upon investigation, police officials discovered the location of a house where they found the suspect and also devices with access to illegal downloads. As of now, the suspect is in custody and his laptop and telephone, which contained child pornography, were also confiscated.
In a fairly similar incident, a 21-year-old gymnastics coach from Florida named Alexander Katchalov was arrested and charged Tuesday for possession of child pornography. Katchalov conducted gymnastics classes for children between ages three and 15 in a complex owned by his parents, Mikhail and Irina Katchalov.
According to a report, when authorities searched his gym they found a picture and 21 videos of young boys and girls, between the ages of three and 12, portrayed in an obscene manner.
After his arrest, Katchalov confessed to the crimes and said though he downloaded pornographic images from 2011, he never engaged in child abuse. According to Polk County Sheriff, Grady Judd, Katchalov admitted he went online and disguised himself as a teenager in order to get child pornographic content.
However, Judd clarified the authorities have not found any evidence of Katchalov abusing a child or making any pornographic content at the gymnastics complex.
"We know those that download and engage in child porn, both still photographs, and videos, have a proclivity to or are subject to abusing children. There's absolutely no evidence Alexander [Katchalov] has done that at this time," he said. "But there are a lot of people who do business here and they have very young children down to three years of age... We want to make sure we don't miss anything at all."
In addition to this, Judd also sent out a message to the parents of the children who might have come in contact with Katchalov and said, "If a child has ever come home and said he or she was inappropriately touched, we want to know about it."
© Copyright IBTimes 2023. All rights reserved.