4 Retailers That Announced They're Closing Stores In February 2021
As consumers continue to make the shift to online shopping amid the coronavirus pandemic, more retailers are making the decision to reduce the number of brick-and-mortar locations they hold in their portfolio of stores.
Here's a look at all the retailers that announced in February that they are closing stores this year.
Sears And Kmart
Several hundred Sears and Kmart stores have quietly closed their doors since the company filed for bankruptcy back in October 2018.
While the company emerged from Chapter 11 in 2019, in a $5.2 billion deal with its former chairman's hedge fund, Sears and Kmart stores have been slowly whittling away.
According to Forbes, in 2019, there were 489 Sears and 360 Kmart stores, which has now been reduced to a meager 36 Sears and 30 Kmart locations.
By mid-April, another 12 Sears locations and another six Kmart stores will close, USA Today reported. Sears locations to close are located in California, Florida, Hawaii, Maryland, Massachusetts, New Jersey, New York, Puerto Rico, Texas, and Virginia, while Kmart stores to close are set in California, Maryland, Massachusetts, Pennsylvania, and Puerto Rico.
In mid-January, Transformco, the parent company of Sears and Kmart, also sold five Kmart stores located in Kill Devil Hills, North Carolina; Jackson, Wyoming; Scotts Valley, California; Wall, New Jersey; and Auburn, Maine to Target.
Fry's Electronics
Fry's Electronics announced on Wednesday that it was winding down its operations and closing all of its stores after 36 years of business.
The tech retailer cited the impact of the COVID pandemic as the reason behind the decision, saying in a statement that it "made the difficult decision to shut down its operations and close its business permanently as a result of changes in the retail industry and the challenges posed by the COVID-19 pandemic."
The company stopped all operations online and in stores on Wednesday, saying that it was in the best interest of its customers, stakeholders, landlords, employees, and vendors.
Fry's Electronics, which was known for its theme-based stores, had 31 locations in California, Texas, Arizona, Georgia, Illinois, Indiana, Nevada, Oregon, and Washington.
Victoria's Secret
Also announcing store closures in February was L Brands' Victoria's Secret brand. The lingerie retailer said that it would close 30 to 50 stores in North America through 2021, as it looked to shore up its brick-and-mortar footprint amid the pandemic.
Victoria's Secret closed 241 stores in North America in 2020 as it saw its sales decrease, especially as its stores were temporarily closed during the first half of the year because of COVID pandemic stay-at-home orders.
While L Brands reported fourth-quarter losses of 3% for the brand, it saw a bright spot in Bath & Body Works, which will open 49 stores in the U.S. and Canada this year.
Best Buy
Best Buy could also close more stores in 2021 as it sees consumers continue the shift to online shopping due to the COVID pandemic.
CEO Corie Barry made the announcement on Thursday as the tech retailer released its quarterly earnings report, saying that Best Buy has about 450 store leases that are coming up for renewal in the next three years, USA Today reported.
She continued by saying, "As part of the review process, we have closed approximately 20 large-format locations each of the past two years and expect to close a higher number this year. We have also been reducing the length of our average lease term, which will continue to provide us flexibility."
During the height of the coronavirus pandemic, Best Buy made the decision to keep its stores closed and operate curbside pickup of orders.
The Wall Street Journal reported on Tuesday that Best Buy was laying off a number of workers while also handing out pandemic-related bonuses to employees. Barry said during the earnings call that 5,000 full-time employees were laid off earlier in February because shoppers were choosing to buy online instead of in stores.
She added: "In addition to our physical stores, our operating model needs to evolve to meet our customers' changing shopping behaviors that have been accelerated by the pandemic. The sudden and lasting shift customers have made to shopping more regularly and seamlessly across all of our channels has forced us to look at how we get our work done."
In January, nine retailers announced that they were closing stores, including Christopher & Banks, Macy's, and Bed Bath & Beyond.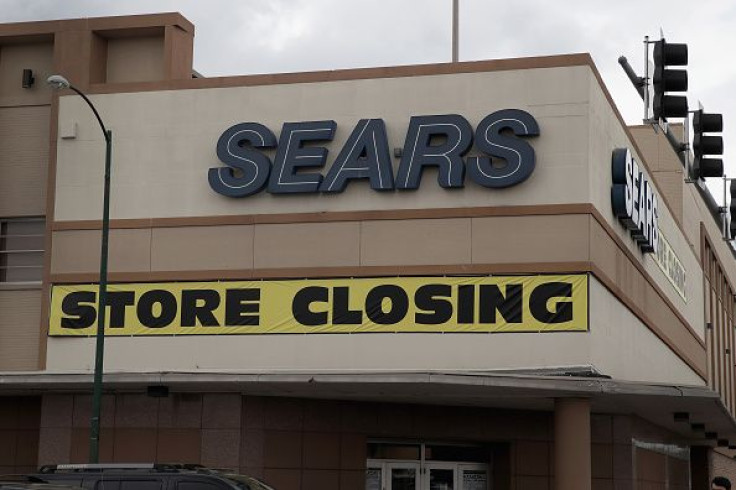 © Copyright IBTimes 2023. All rights reserved.