Biggest Retail Bankruptcies Of 2020: A Complete List Of Bankrupt Retailers
This year has been a challenging one for retailers. Not only have they been faced with a number of store closures, but many companies were also burdened with financial difficulties caused by the coronavirus pandemic.
Many retailers faced temporary shutdowns as states enacted lockdowns and required nonessential businesses to close. The cost of the shutdowns, coupled with the downturn that several retailers were already facing as consumers made the shift to online shopping, forced several companies into bankruptcy to survive.
As 2020 comes to a close, here's a look at all the retailers that turned towards bankruptcy this year as a result of the pandemic.
Ascena Retail Group
In July, Ascena Retail Group, the parent company of Ann Taylor, filed for bankruptcy, saying at the time that it would close a number of stores because of the impact of the pandemic. Following its bankruptcy announcement, Ascena closed all of its Justice and Catherine's locations and a select number of Ann Taylor, LOFT, Lane Bryant, and Lou & Grey stores. Catherine's was sold to FullBeauty Brands for $40.8 million in November.
Brooks Brothers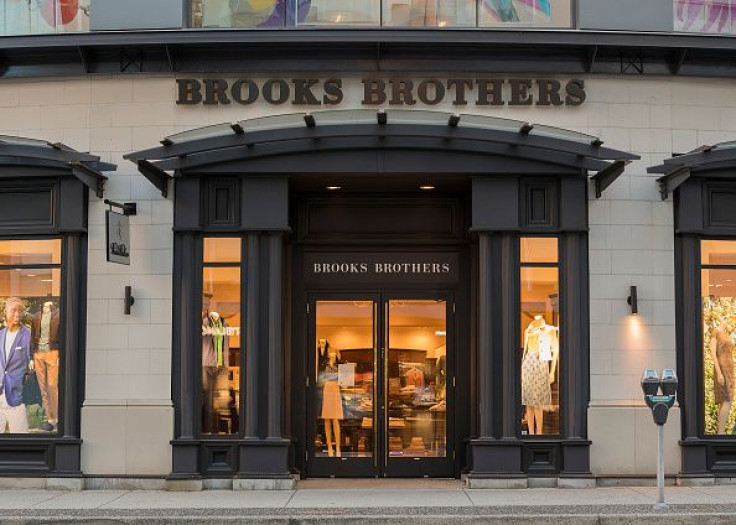 The oldest retailer in America, Brooks Brothers, announced its bankruptcy filing in July as all of its stores were closed in March due to the pandemic. The retailer's office and causal apparel also fell out of fashion with consumers as Americans shifted to leisurewear as they worked from home during the coronavirus crisis. Brooks Brothers reduced its store count but eventually found a buyer in Authentic Brands Group and SPARC Group, backed by mall owner Simon Property Group and Authentic Brands, which kept at least 125 stores open. The deal was valued at $325 million.
CBL & Associates And PREIT
Compounded by the loss of store closures and the shuttering of anchor retailers such as JC Penney and Macy's, mall operators CBL & Associates and Pennsylvania Real Estate Investment Trust (PREIT) filed for Chapter protection in November, citing the pandemic and the consumer shift to online shopping. PREIT said the restructuring would have no impact on its operations and that it would emerge quickly from the bankruptcy filing. CBL operates 107 properties in 26 states, and PREIT owns 19 malls.
Francesca's
On Dec. 4, Francesca's announced that it was filing for Chapter 11, adding that it would continue to close the 140 stores that it previously announced in November while keeping its 558 remaining locations operating. The apparel retailer said it had pursued a sale of its assets with investment firm TerraMar Capital. An auction is expected to take place no later than Jan. 15, 2021.
GNC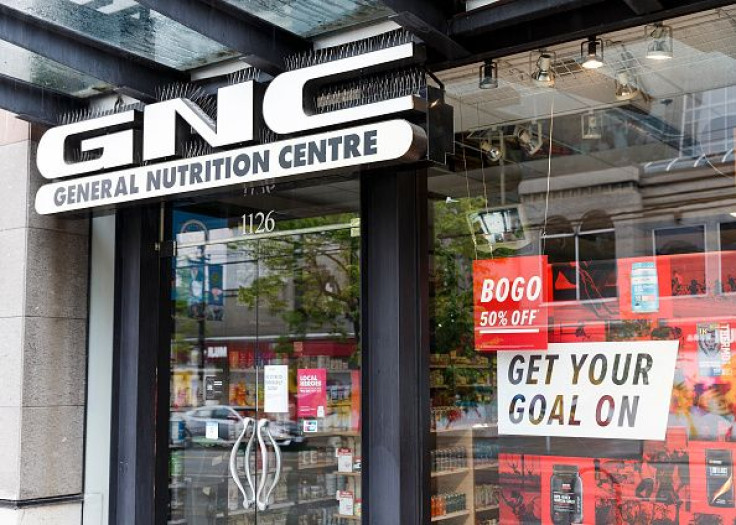 Health retailer GNC filed for Chapter 11 in June, announcing at the time that it would close as many as 1,200 stores. The company said that it was unable to refinance its debt load under what it said was caused by the "dramatic negative impact" of the pandemic. GNC secured a sale of its business to its largest shareholder, Harbin Pharmaceutical Group Holding Co., for $760 million.
Guitar Center
Music instrument retailer Guitar Center was one of the most recent retailers to succumb to bankruptcy, filing for Chapter 11 in November. The retailer attributed its falter to the pandemic as music lovers stopped buying instruments due to rising unemployment rates and shutdowns. However, the company said it will keep its almost 300 stores open during its restructuring process.
J. Crew
J. Crew was an early filer of bankruptcy, announcing its restructuring in May. The retailer saw its sales drop as all of its stores were temporarily closed because of the shutdown of nonessential businesses, which compounded with its heavy debt load, forced the company into bankruptcy.
JC Penney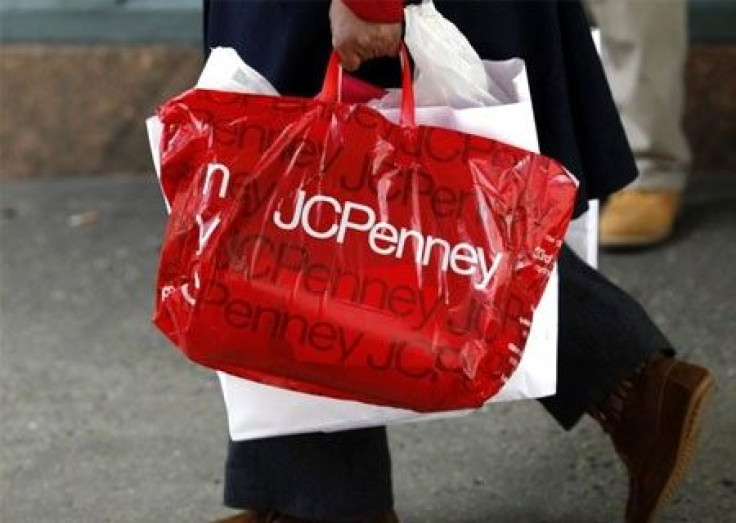 One of the most significant bankruptcies of the pandemic came from department store retailer JC Penney in May. Months later, the company announced that it would be closing 242 stores amid lagging sales. In September, JC Penney confirmed that the court approved the sale of its retail assets to Brookfield Property Group and Simon Property Group for $1.75 billion, helping it to emerge from bankruptcy.
Lucky Brand
Lucky Brand Dungarees joined the growing number of retailers that filed for bankruptcy protection in July, closing 13 unprofitable stores at the time. The company cited the impact of the coronavirus pandemic as the reason for its demise but soon found a buyer in mall operator Simon Property Group and Authentic Brands Group in a $140.1 million deal, according to CNBC.
Modell's Sporting Goods
While not a part of the coronavirus retail crisis, Modell's Sporting Goods filed for Chapter 11 in March. The sporting goods retailer closed all of its remaining stores and began the restructuring process amid the "extremely challenging environment for retailers." CEO Mitchell Modell said in a statement, "This is certainly not the outcome I wanted, and it is one of the most difficult days of my life."
Muji
Minimalist home good retailer Muji U.S.A. filed for bankruptcy protection in July amid the pandemic, citing sluggish sales and store shutdowns forced by the coronavirus outbreak. Owned by parent company Ryohin Keikaku, Muji had been operating at a loss for the last three fiscal years at its 19 stores in the U.S.
Neiman Marcus
Neiman Marcus was one of the first retailers to announce that it was filing for bankruptcy protection during the pandemic. The department store retailer released the news in May, saying at the time that it was looking to eliminate two-thirds of its $4 billion debt load. The coronavirus placed an "inexorable pressure" on Neiman Marcus' business, which was making solid progress on profitability and growth prior to the pandemic.
Pier 1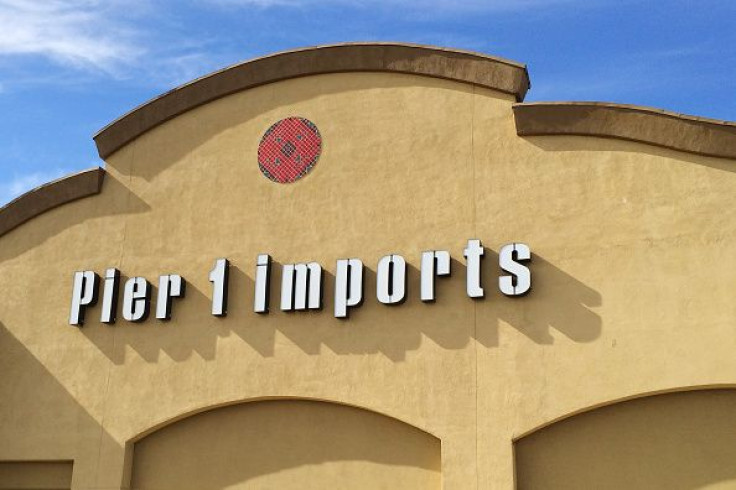 Pier 1 also filed for bankruptcy in 2020, but before the coronavirus pandemic took hold. The home goods retailer made the announcement in February, stating that it was closing over 400 stores, nearly half of its store fleet, as well as two distribution centers. The company eventually found a buyer for its online business in Retail Ecommerce Ventures for $20 million in July.
RTW Retailwinds
The coronavirus also claimed RTW Retailwinds, the parent company of New York & Company, Fashion to Figure, and Happy x Nature, which filed for Chapter 11 in July. The company said it would close a "significant portion," if not all of its stores at the time as it explored its financial options.
Stage Stores
Stage Stores, the parent company of Gordmans, Goody's, Bealls, Palais Royal, Peebles, and Stage retail stores, filed for bankruptcy protection in May. The retailer said it would liquidate its stores if it couldn't find a buyer. The company had about 557 stores in its portfolio. Michael Glazer, president and CEO at Stage Stores, said that the company had exhausted "every possible alternative" before deciding to file for Chapter 11, but the retail environment, compounded by the pandemic, gave the retailer "no choice but to take these actions."
Stein Mart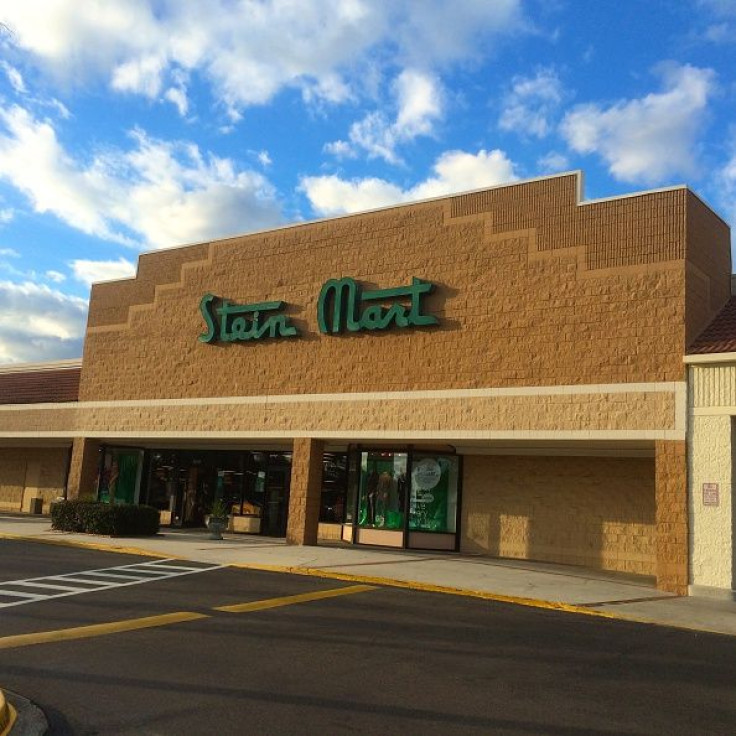 Off-price retailer Stein Mart filed for Chapter 11 bankruptcy protection in August, closing all of its 281 stores in the process. The company also said the pandemic was the cause of its demise, but a bright spot soon emerged for the retailer. Stein Mart was purchased in a bankruptcy auction for $6.02 million by Retail Ecommerce Ventures, which said it will bring back the retailer as an online store next year.
Sur La Table
Sur La Table also filed for Chapter 11 bankruptcy in July under the weight of the coronavirus. The kitchen goods and cooking retailer announced at the time that it could close 51 of its 121 stores and restructure. The company was bought by Marquee Brands and CSG Generation for $88.9 million in a joint venture deal, according to Retail Dive.
Tailored Brands
In August, Tailored Brands, the parent company of Men's Wearhouse, Jos. A. Bank, Moores Clothing for Men, and K&G, filed for Chapter 11, restructuring its business and reducing its debt of $630 million. The announcement followed news that the retailer reduced its workforce by 20% and closed up to 500 stores, which it said at the time would help it better compete in the "rapidly evolving retail environment."
Tuesday Morning
Off-price home good retailer Tuesday Morning filed for Chapter 11 bankruptcy in May, saying that the coronavirus pandemic put an "immense strain" on its business. The company announced that it would close about 230 of its 687 stores in a restructuring process so that it could focus its attention on its better-performing stores. The company also closed a Phoenix-based distribution center.
© Copyright IBTimes 2023. All rights reserved.