9 Retailers That Are Closing Stores In January 2021
The coronavirus pandemic continues to negatively impact the retail sector, with several companies announcing in January that they were closing stores as foot traffic waned and sales declined.
The consumer shift to online shopping during stay-at-home orders only further compounded the financial pressure these retailers were under, making it necessary to shutter locations to stay afloat or, in some cases, file for bankruptcy protection.
According to a report from Coresight Research (via CNBC), there could be up to 10,000 store closures in the U.S. this year, setting a new record amid the pandemic as retailers realign their brick-and-mortar portfolios to remain open for business.
Coresight CEO and Founder Deborah Weinswig told CNBC that some of these retailers won't be able to hold on much longer, especially after they didn't have the holiday shopping season they were betting on. The consumer move to online spending is the primary reason for the dire store closure forecast for 2021.
In 2020, Coresight predicted that 25,000 closures would be announced by retailers, but it ended up tracking only 8,741. It attributed the gap to a holdout on an upturn in store-based sales and lease negotiations.
Since Jan. 22, the research firm said there have been 1,679 store closings already announced. Here are nine of the larger retailers that said they were closing stores due to the pandemic:
Macy's
Macy's said in early January that it would close 45 stores by the middle of the year as part of a previously announced plan to shutter 125 locations by 2023. The company will also lay off 2,000 workers as part of its three-year restructuring strategy.
The move by the department store retailer is part of an effort to better compete in the changing retail landscape, which will include smaller-format stores and a focus on higher foot-traffic at A- and B-rated malls.
Macy's, which has 544 namesake stores, 34 Bloomingdale's locations, and 166 Bluemercury shops, closed about 30 stores in 2020.
Bed Bath & Beyond
Bed Bath & Beyond is set to close 43 more stores by the end of February, including locations in 19 states, USA Today reported.
The home goods retailer announced back in July that it expected to close 200 Bed Bath & Beyond branded stores over the next two years. In September, it said that 63 locations would close by the end of 2020.
Company spokesperson Dominic Pendry told USA Today that by the end of February, the retailer anticipates that 60% of its slated store closures will be completed – totaling about 120 locations.
Store closures include locations in Arkansas, Arizona, California, Colorado, Florida, Georgia, Indiana, Louisiana, Massachusetts, Maryland, Michigan, Minnesota, New Jersey, New York, Ohio, Pennsylvania, Tennessee, Utah, Virginia, and Puerto Rico.
Family Video
Family Video will close more than 250 remaining stores and sell off all its inventory in a liquidation sale due to the financial strain of the coronavirus pandemic.
The video rental store, which is owned by Highland Ventures, announced in November that it was closing half of its locations because of the burden the pandemic had brought on its business, the Green Bay Press Gazette reported.
But with all of its stores closed for 60 days in March because of stay-at-home orders and stalled new movie releases, Family Video succumbed to the COVID crisis, even after trying to sell merchandise to raise funds for the company online, the news outlet said.
In a letter to its customers, Keith Hoogland, president at Highland Ventures, said, "Today, I have to make the difficult announcement that we are closing all Family Video locations. The impact of COVID-19, not only in foot traffic but also in the lack of movie releases, pushed us to the end of an era."
With roots that date back to 1978, Family Video was one of the last surviving video rental chains still in existence. The Marco's Pizza restaurants co-located with Family Video will remain open, the Green Bay Press Gazette said.
Loves Furniture
Michigan-based Loves Furniture will close 13 stores after filing for Chapter 11 bankruptcy protection in January.
The furniture retailer opened its doors in 2020, after taking over Art Van, another furniture store that liquidated back in March. According to Retail Dive, Loves Furniture cited multiple shipping issues and a dispute with a logistics company in its court filing that hurt its stores' ability to open and get products to customers.
In its court filing obtained by Retail Dive, CEO Mack Peters said: "While initial sales were strong as compared to the projections, sales fell significantly in light of Loves' difficulty locating, obtaining and delivering merchandise to its customers."
Loves Furniture is currently looking to liquidate its excess inventory and hold a smaller footprint of about 12 stores.
Stock + Field
Midwest farm and outdoor retailer Stock + Field will close all 25 of its stores after filing for Chapter 11 bankruptcy protection in mid-January.
Stock + Field, which is a joint venture between Tiger Capital Group and B. Riley Retail Solutions, has already begun liquidation sales at its stores, which are located in Illinois, Indiana, Ohio, Michigan, and Wisconsin.
Company Chairman and CEO Matthew F. Whebbe said in a letter to customers, "After more than 55 years, Stock + Field is closing its doors at all 25 locations. There have been many challenges in 2020, and Stock + Field was not immune to them.
He continued by saying the company would be "selling items at massive discounts in the coming weeks. Even (and especially) in a pandemic – we believe the customer should be able to get some wins."
Known for its array of sporting goods, lawn and garden, pet, and home and outdoor living products, Stock + Field first opened its doors as BigR in 1964.
American Eagle
American Eagle said it plans to close 200 to 250 stores in the next two to three years as it looks to focus its attention on its lingerie and active-wear brand, Aerie, to grow it into a $2 billion business, CNBC reported.
The apparel retailer, which has about 880 AE stores, will concentrate on closing locations primarily in malls while adding another 50 Aerie stores by the end of 2021, taking the brand's total locations to about 400, the news outlet said.
The American Eagle closures come as the retailer sees a decrease in mall traffic amid the pandemic as consumers stay home, which it expects to continue to push sales down for the next quarter.
Godiva
Chocolate retailer Godiva announced in mid-January that it would be closing 128 stores due to the impact of the coronavirus pandemic.
However, stores will be open through the Valentine's Day holiday, with some stores already reporting their scheduled closure date. Seven stores in Texas will be closing by the end of March, with another location in Indianapolis shuttering on Feb. 15, Fox News reported.
In a statement, Godiva CEO Nurtac Afridi said, "Of course, this decision was difficult because of the care we have for our dedicated and hard-working chocolatiers who will be impacted. We are grateful for all they have done to make wonderful moments for our consumers and spread happiness through incredible customer service."
Christopher & Banks
The pandemic also forced women's apparel retailer Christopher & Banks to file for Chapter 11 bankruptcy protection and close a significant portion, if not all of its stores.
The company has already begun the liquidation process at these locations as it looks for a buyer to pick up its e-commerce site and related assets.
Keri Jones, president and CEO at Christopher & Banks, said in a statement, "Since the start of the COVID pandemic, we have taken aggressive steps to protect our business while continuing to serve our customers in a healthy and safe environment.
"Despite the tremendous advancements we have made in executing our strategic plan, due to the financial distress resulting from the pandemic and its ongoing impact, we elected to initiate this process and pursue a potential sale of the business in whole or in part to position the company for the future."
Christopher & Banks has 449 stores in 44 states under its namesake, as well as the MPW and CJ Banks brands and a series of outlet stores.
L'Occitane
Beauty retailer L'Occitane said it was closing a series of unprofitable stores as it looked to position itself for long-term growth.
As part of its restructuring strategy, L'Occitane filed for Chapter 11 bankruptcy in the U.S. with immediate plans to close 23 stores, according to a court filing obtained by Retail Dive. The company has 166 U.S. boutiques that are primarily located in malls.
L'Occitane said that the pressure of the COVID pandemic, coupled with the strain of its lease payments and the challenges of the current retail environment, required it to file for bankruptcy and close its underperforming stores.
In a statement, Yann Tanini, managing director of L'Occitane North America, said: "Over the past year, we have moved aggressively to address COVID-related challenges head on, developing innovative new ways to connect with our community and continue to deliver the extraordinary L'Occitane beauty experience that our customers know and love, all while accelerating the essential transformation of our store footprint already underway.
"We look forward to working collaboratively with our landlords to achieve partnerships that make economic sense in this current retail environment and best position our marquee brand's boutique offering for years to come."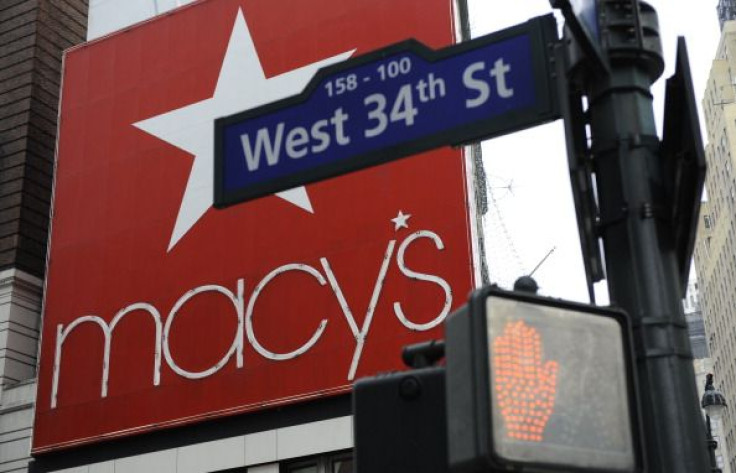 © Copyright IBTimes 2023. All rights reserved.
FOLLOW MORE IBT NEWS ON THE BELOW CHANNELS