450 to 600 Bangaldesh Garment Factory Workers Fall Ill, Possibly From Contaminated Water Supply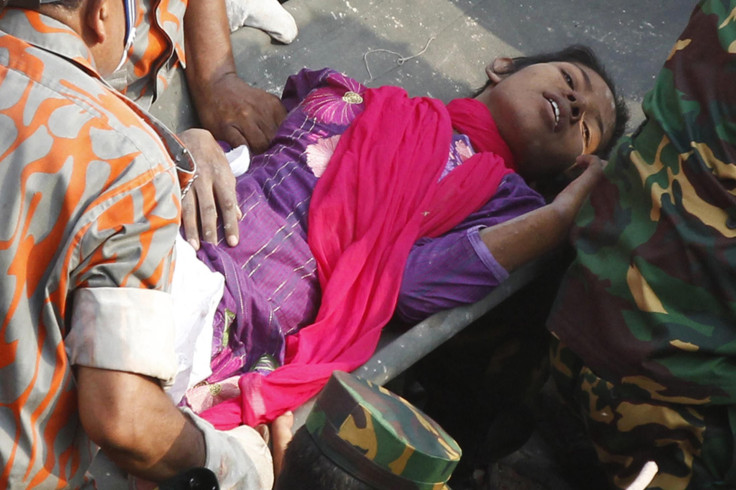 It's round two of Bad Things Happen In Bangladesh To Low Wage Workers! Last time, you may remember that more than 1,000 people perished when a garment factory spontaneously collapsed outside Dhaka in April. This time, between 450 and 600 garment factory workers have taken ill, due to a suspected contaminated water supply.
AP reports that sick workers at the Starlight Sweater Factory were suffering nausea and vomiting and exhibited other states of gastrointestinal distress on Wednesday. The factory employs around 6,000 people. Government inspectors said they were testing the water at the factory for possible contamination. Police told the BBC and AFP that someone may have poisoned the water.
"Primarily, we suspect the water supply of the Starlight Sweaters factory was poisoned or contaminated," local industrial police officer Mahfuzur Rahman told AFP from Gazipur, a suburb of Dhaka.
Factory CEO Mohammad Shafiur Rahman told AP that the building gets its drinking water supply from an underground reservoir, which is a separate supply from the building's tap water. "We have cleaned the reservoirs overnight, and now the water there is safe for drinking," he said.
The workers who were taken to the hospital were said to be stable and improving on Thursday.
Several major Western companies and distributors, including those for retailers Tommy Hilfiger and Zara, have signed pledges declaring they will devote themselves to better fire safety and building inspections in Bangladesh following April's building collapse. Other major companies, including Walmart, have publically declared they will not sign these pledges. Walmart, in particular said it thought it could do a better job policing themselves.
© Copyright IBTimes 2023. All rights reserved.