5.7-Magnitude Underwater Earthquake Caught By Diver In Philippines [Video]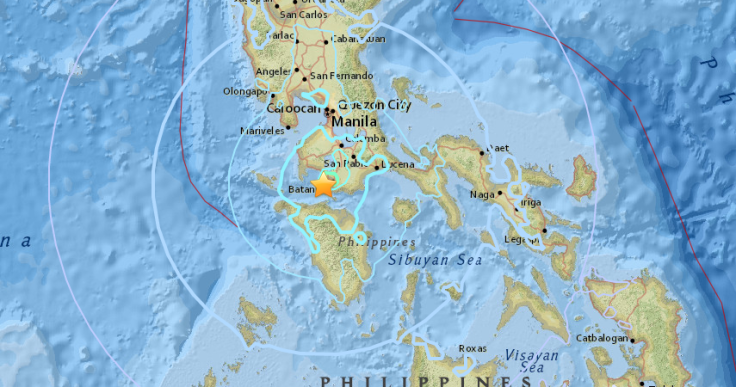 Have you ever wondered how an earthquake feels underwater? Now you can see it. A diver in the Philippines posted a video on Facebook showing moments when a 5.7 magnitude earthquake hit while he was underwater with other divers.
"How do you feel the 5.7-magnitude earthquake underwater????" the title of the video, posted by Jan Paul Rodriguez April 8, reads.
Read: California Earthquakes: San Andreas Fault Could Cause Coast To Instantly Sink Below Sea Level
The clip shows divers in green-blue water when the ground begins to rumble and move back and forth. The trembling sounds get louder as seconds pass, while the sand begins to rise up.
Here's the video of the earthquake:
The U.S. Geological Survey (USGS) recorded a 5.9-magnitude earthquake one kilometer away from Talaga, Philippines, with a depth of 42.7 km on April 8. The Philippine Institute of Volcanology and Seismology (PHIVOLCS) reported a 6.0 and 5.6-magnitude earthquake near Mabini, Batangas in the Philippines that day. Other earthquakes in the Philippines were also reported by the USGS and PHIVOLCS on Saturday.
Since then, the country has been hit by a series of earthquakes Tuesday morning in the Davao Oriental area, and again in Batangas in the afternoon.
Read: Sea Turtle Camera Video Shows Leatherback's Journey Through Ocean
The Philippines is located along the Pacific Ocean's "Ring of Fire," where earthquakes and volcanoes are not unusual.
© Copyright IBTimes 2023. All rights reserved.
FOLLOW MORE IBT NEWS ON THE BELOW CHANNELS