5G Will Change The Way You Work, Shop, Park, Live (So When Does It Get Here?)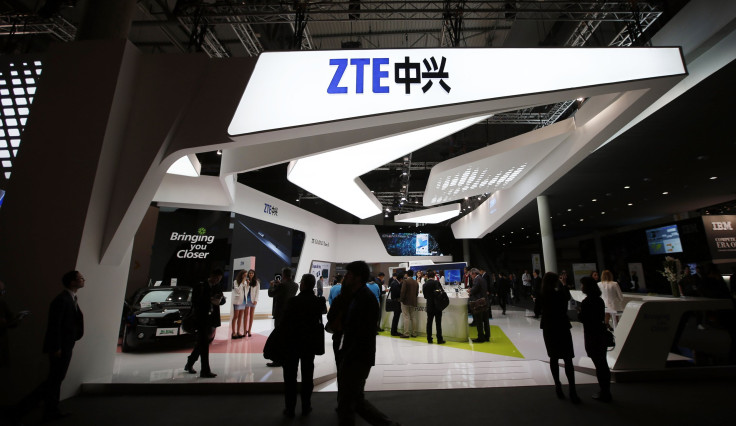 A world with 5G mobile Internet is one where everything just works, like in "The Jetsons." The '60s cartoon envisioned a future in which smart homes and driverless cars were commonplace, and, perhaps a bit behind schedule, consumers are just now seeing the potential of a fully wired (or wireless, if you will) economy. In five years or less, when experts say 5G will become ubiquitous, we may really be living in George and Judy's world.
The Next Generation Mobile Networks Alliance, which provides recommendations to standards bodies, defines 5G as supporting data rates of tens of megabits per second for tens of thousands of users simultaneously. It also stipulates that for a network to be considered 5G, it must be able to connect hundreds of thousands of sensors to the Internet, and offer speeds of 1 gigabit per second to "tens of workers" in the same office or factory floor. The upshot of all that is that 5G stands to have 1,000 times more capacity than 4G for many applications.
The 5G future is already here for many tech companies. ZTE Corp. chief scientist Xiang Jiying said the Chinese hardware maker is stepping up its focus on the technology. Having begun exploring 5G in 2012, ZTE spent $200 million on research last year and employed over 800 engineers, Xiang told the Wall Street Journal. In 2015, ZTE plans to double its investment in 5G, spending $400 million on research and employing up to 1600 engineers in development centers in China, Europe and the U.S.
Ericsson and Nokia already have prototype 5G devices built. Researchers in Finland, meanwhile, are building a prototype 5G network. But there needs to be progress on a number of fronts for 5G to be widely available and affordable by 2020. "The Ericsson device is like a shopping trolley in size, with wheels and lights and everything; the Nokia one was a little bit smaller, but this is not something that fits into your bag or your suitcase," said Forrester principal analyst Dan Bieler.
5G devices could enhance autonomous cars like the smart vehicles shown by Volvo, Ford and Audi at the 2015 Consumer Electronics Show in January. Ericsson also showcased a smart bicycle as a possible 5G host as far back as the 2012 World Mobile Congress.
Manufacturers are taking different approaches to 5G. Some believe it should be a consolidation of 2G, 3G, 4G and Wi-Fi and some extra features, taking the best of each technology. Others see 5G as a completely new, not yet realized platform that turbocharges data speeds and reduces network latency. Bieler expects 5G to be a hot topic at the upcoming 2015 WMC in March.
Whenever it arrives, a 5G network would be able to support significantly more devices at one time than current 4G networks. Some of the more obvious implementations beyond connected cars include virtual reality and gaming, a concept called immersive Internet and completely wireless offices or factory floors that tap software from the cloud.
On a grander scale, 5G could connect neighborhoods or entire cities. Service providers could take an area like New York City's Times Square, a bustling space of noise and light, and instantly deploy advertisements to the hordes based on, say, their browsing history, said IDC analyst Sathya Atreyam. Municipalities could put parking information on a network that shows where spots are available, in real time.
The timetable for 5G will depend in part on market demand. Some countries are ahead of others in terms of consumers' need, and desire, for ultra high-speed service. "South Korea of course is a very mature LTE market. A common person understands the power of LTE in terms of speed, in terms of things he or she can do with their phone," Atreyam said. "The same thing is starting to happen in the U.S., where we're getting used to speeds. Our patience level is starting to come down."
This is in part due to advancements in 4G, which are laying the groundwork, and appetite, for 5G. Beyond basic 4G are stepping stones like 4G LTE and 4G LTE-Advanced, which provide some of the fastest data speeds currently available. Hong Kong has LTE in all of its subways, allowing consumers to access the Internet from any point above ground or below. "Hong Kong is one of the most progressive urban areas where LTE is just so powerful everywhere," Bieler said.
5G could rollout at different rates around the globe. Many emerging markets, for example, are thriving on 2G and 3G mobile networks, to the point where they are only just now embracing 4G. Similarly, consumers in markets where 4G, LTE and LTE-A networks are prevalent may not see an obvious need for 5G any time soon.
Currently, the average U.S. consumer uses about 2 gigabits of mobile data per month. While data capacities are expected to increase as technology advances, it could be many years beyond 2020 before consumers require 200 to 300 gigabits of data that would make 5G necessary. What's not in doubt is that 5G will get here, eventually. "One thing is clear that after 4G something new will come, because after 2G something came, after 3G something came," Bieler said.
© Copyright IBTimes 2023. All rights reserved.