$60 Lightbulbs: Philips Introduces Bulb That Won $10 Million Contest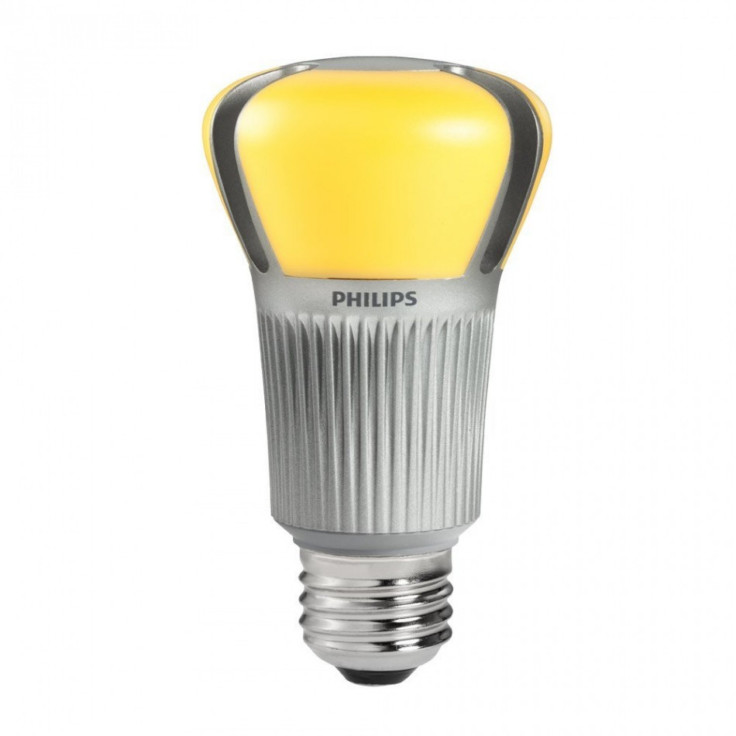 How much would you spend on a light bulb that lasts 20 years and barely sips electricity?
Dutch manufacturer Philips is banking on $60 each bulb, at least for now.
Discounted bulbs at $20 each will be available from stores that have made arrangements with Philips, reports the BBC.
The price announcement, just in time for Earth Day on Sunday, comes months after the electronics giant won a $10 million Bright Tomorrow Lighting Prize from the U.S. Department of Energy.
Philips won the challenge to create an energy efficient bulb that still produces warm light customers expect similar to old-fashioned incandescent bulbs, the BBC reported.
The Associated Press reported that the price raised eyebrows, but that Ed Crawford, the head of Philips' U.S. lighting division, said the plan was always to target the price around $22 each bulb, with utilities picking up the cost difference.
The light-emitting diode is actually a semi-conductor that has already become popular as a light source for flat-panel televisions. After overcoming technical hurdles such as light strength and cost, Philips now sells the LED lights that lack the poisonous mercury found in compact fluorescent light bulbs.
The U.S. government phased out incandescent light bulbs at the start of 2012.
Congress phased out 100-watt bulbs by January; 75-watt bulbs by January 2013 and 40-watt and 60-watt bulbs by January 2014, according to USAToday.
The new bulbs are required to be at least 25 percent more energy efficient compared with incandescent bulbs that lose much of their energy to heat.
The bulbs are already commercially available at:
Home Depot
eBay
Amazon
© Copyright IBTimes 2023. All rights reserved.