9 Stores Offering Seniors, High-Risk Consumers Dedicated Shopping Hours During The Coronavirus Pandemic
Several retailers have modified their hours to allow time for senior shoppers and those with underlying health issues to shop at their stores during the coronavirus pandemic. These shoppers are more prone to contracting COVID-19, and retailers recognized the importance of giving these consumers time to buy without the stress of empty shelves and panicked shoppers.
Here are the stores that are offering dedicated hours for vulnerable shoppers.
Albertsons
Albertsons reserved two hours (7 a.m. to 9 a.m.) every Tuesday and Thursday morning for vulnerable shoppers, including senior citizens, pregnant women, or those with compromised immune systems. Albertsons also operations Safeway, Acme, and Vons stores.
Dollar General
Dollar General is dedicating the first hour of operation to senior shoppers at all of its stores.
Fresh Market
Fresh Market will open from 8 a.m. to 9 a.m. Monday through Friday for seniors and those most at risk of contracting the coronavirus, according to USA Today.
Food Town
Food Town will open from 7 a.m. to 8 a.m. for shoppers 65 and older. Shoppers will need a state ID or driver's license to verify age.
Safeway
On Tuesdays and Thursdays from 7 a.m. to 9 a.m. Safeway stores will allow vulnerable shoppers to buy supplies and groceries from their stores.
Schnucks
The first hour of each day (6 a.m. to 7 a.m.) has been reserved at Schnucks for seniors aged 60 and over and those individuals most at risk of contracting the coronavirus.
Stop & Shop
Each morning from 6 a.m.to 7:30 a.m., shoppers 60 and older will have time to shop at Stop & Shop stores through a designated entrance.
Target
Target announced on Wednesday that it was dedicating the first hour of operation every Wednesday morning for vulnerable shoppers at all of its stores.
Whole Foods Market
All Whole Foods stores will allow customers, who are 60 or older, to shop one hour before opening stores to the public.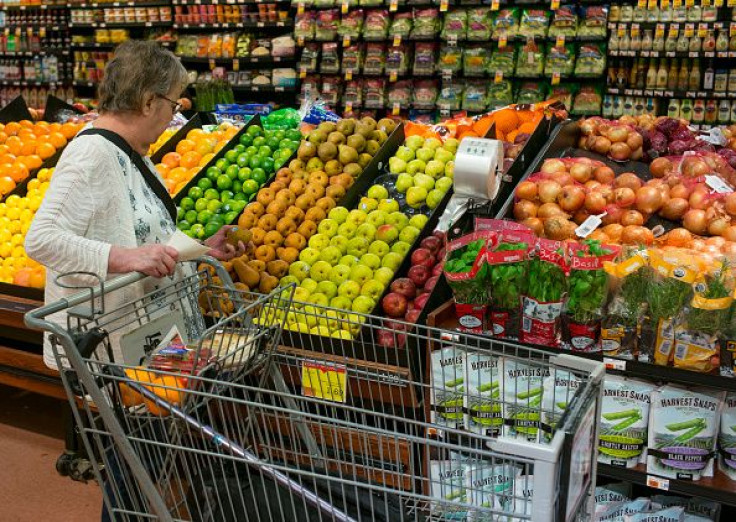 © Copyright IBTimes 2023. All rights reserved.