Abundant Investor Appetite For NFT-Focused Projects Prevails Despite The Bearish Backdrop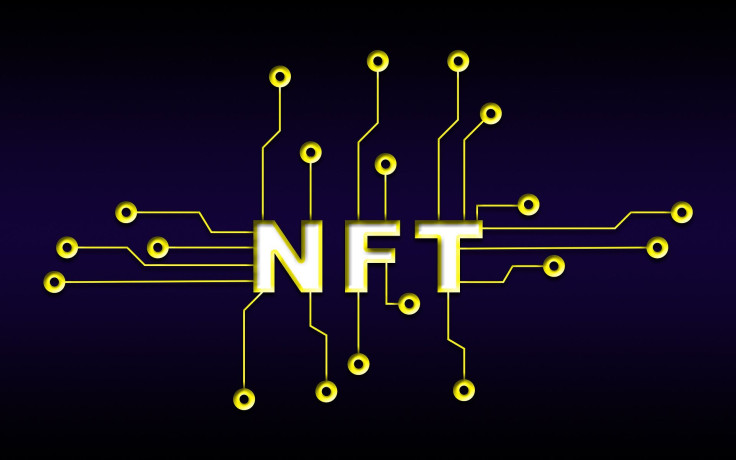 While the broader crypto market is going through turbulent times, the blockchain gaming and NFT ecosystems have been able to stay resilient so far. In May alone, billions of dollars poured out of crypto valuations and DeFi markets. Meanwhile, the NFT market generated trading volumes of $3.7 billion during the same period.
According to Boris Rebo, a Research Analyst at DappRadar, "Since the start of 2022, NFT trading volume has totaled roughly $21 Billion with 42 million sales. Unsurprisingly, a lot of investors want to be adjacent to this market. Some Blue-Chip NFT collections saw their floor price rally by over 40% last weekend."
Blockchain games, too, have been able to resist the crypto winter, registering approximately 197% year-over-year growth through the end of last month. Alongside these surprising results , venture capital funds are pouring in from all sides. Last month, venture capital firm a16z unveiled a $4.5 billion fund to help Web3 startups. This new fund from a16z comes on the heels of its commencement of a $600 million gaming fund to support the development of blockchain games.
Even though a16z leads the charts in terms of funding announcements, several other funds are jumping in on the action. Recently, NGC Ventures launched a $100 million fund to be allocated among early-stage startups working on DeFi, NFTs, metaverse, and blockchain gaming.
IBA Executive Director Yosef Shaftal notes, "NFTs have a major theoretical user case, in a sense people's passports can be issued as NFTs, however before they can come to fruition you need acceptance. We are currently on the paradigm bridge towards massive adoption, and every single successful case study brings us to a step closer towards the shift."
NFTs Are The Key Drivers
DappRadar, in its 2022 Q1 Dapp Industry Report, highlighted that NFT adoption was broadening faster than expected. The report underlined that venture capital funds and investors invested over $2.5 billion into blockchain games and infrastructure during the first quarter alone. As the industry matures, the convergence between blockchain games, DeFi, Web3, metaverse, and NFTs will unlock new opportunities, thereby attracting investors' sustained interest.
Investments aren't just limited to venture capital, with many cryptocurrency exchanges and blockchain companies rolling out internal funds. Underscoring this trend, Binance Labs revealed a $500 million fund for Web3 startups earlier this month. Not to be outdone, Dapper Labs launched a $725 million fund to help accelerate growth across the Flow ecosystem, while KuCoin's venture arm, KuCoin Ventures, introduced a $100 million "Creators" fund. Per the latest updates, KuCoin Ventures has already invested a portion of the funds in blockchain game publisher Joyride.
In addition to blockchain gaming, NFTs have become an indispensable part of the Web3 ecosystem and the metaverse. Accordingly, it is quite understandable that most, if not all, of the investments are flowing into NFT-centric projects covering Web3, gaming, and the decentralized creator economy. A couple of days ago, 1confirmation disclosed a $100 million NFT fund, which will invest directly in NFTs, especially blue-chip assets like Punks and Nouns.
According to Brandon Dallmann, Chief marketing officer at Unizen, "The race to acquire NFT aggregators is heating up because they lower the barriers to entry into this virtual world for both retailers and customers. In this gold rush, NFT aggregators are the shovels and NFTs with deep utility are the gold."
Meanwhile, Web3 startups like Taki, Chingari, StepN, and others have unlocked new utilities for NFTs. These platforms have built enormous user communities within months by leveraging NFTs and other blockchain technologies to introduce novel income opportunities like engage-to-earn and move-to-earn. The success of these projects has laid the foundation for other startups to try and introduce new monetization models.
Sumit Ghosh, CEO of Chingari, explains, "NFTs are still witnessing a bullish sentiment amidst the falling crypto prices due to the entry of big brands and celebrities in this space. Perhaps one of the most surprising reasons why NFTs are still popular is the new interest from Asia. Traditionally, Europe and North America have been at the forefront of NFT trades but the emergence of interest in Asia has propelled the valuation of the NFTs. Hence, These developments have helped NFTs hold their value in the otherwise bearish sentiment in the Crypto space."
Another reason behind the increased investor interest is that NFTs are no longer limited to art and collectibles. Nowadays, almost anything can be tokenized - music, videos, blogs, movies, and even real-world assets. When paired with emerging concepts like GameFi (gaming + finance), this increased utility has the potential to take the crypto ecosystem to new frontiers.
In this context, Pavel Bains, CEO of Bluzelle and Executive Producer of the much hyped Solana-based play-to-earn title, Mixmob, notes, "I think NFTs are heading in a direction of being the first medium of entertainment for crypto. Entertainment (games, music, movies, art) is based on hit content and is also historically recession proof. So with that it's natural over time for NFTs to decouple from crypto market sentiments as more users of this entertainment come in."
Furthermore, it is worth remembering that projects have significantly expanded upon the initial utility of NFTs, enabling lending and borrowing with NFTs as collateral. Take, for example, the Centrifuge project that connects the real-world asset market to the DeFi ecosystem. Users seeking financing can tokenize assets (invoices, real estate, etc.) before posting these assets as collateral to access funding without intermediaries or underwriters. Other emerging concepts such as fractional NFTs and derivative NFTs will ultimately facilitate more use-cases.
Remarking on how the utility will play a key role in shaping the NFT industry's future, Zalo Correia, Partnerships & Growth at VentFinance, says, "NFTs are here to stay and they will be part of the future internet experience. But there is a big difference between current bearish market conditions (based on speculation) and what skilled investors envision for the mid-long term in the NFT space: deep utility, digital ownership, art, collectibles, PFPs, metaverse, blockchain gaming... You just can't ignore the myriad of applications and value it can provide for creators, collectors and businesses."
The NFT industry has expanded far beyond its label of overpriced JPEGs . Everyone wants an NFT these days - celebrities, brands, sports personalities, artists, musicians, creators - the list just keeps growing. On top of that, play-to-earn blockchain gaming is gradually cementing its position among the broader gaming community. Add to it the rise of no-code, one-click NFT minting platforms and other novel primitives, and it becomes quite clear why venture capital funds are flowing into the NFT ecosystem from all sides