ACLU Blue, App For Recording And Sharing Police Interactions, Launches In Texas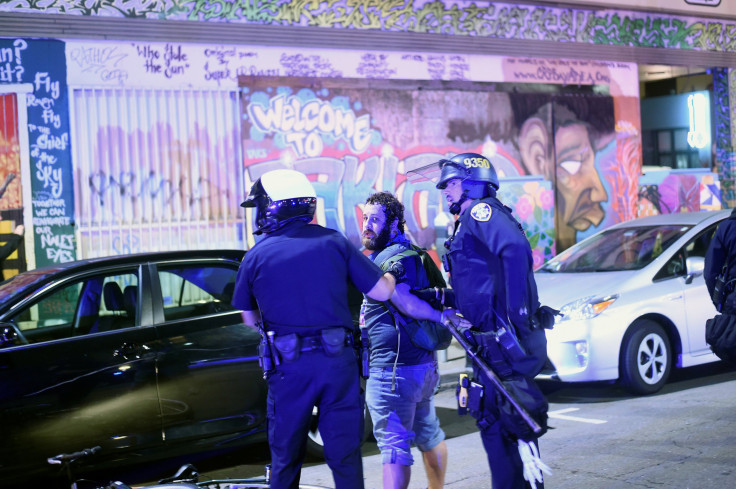 The Texas chapter of the ACLU released an app designed to help people in Texas hold police officers accountable and applaud them when they do good, in a social setting.
The app called "ACLU Blue" is available for download on iOS and Android devices, but it's currently only in use in the state of Texas. The ACLU released an app in 2015 called "Mobile Justice" that's designed only to allow users to record and submit videos for legal review. But ACLU Blue goes a step further, in addition to giving citizens a place to upload videos of officers doing good, or bad, it's a social app as well. It provides a space for users to have a conversation about the videos they submit. IBT reached out to the ACLU of Texas about whether or not there were plans to release the app in other states, but we've not heard back at this time.
"In a nutshell, the ACLU Blue and Mobile Justice apps are functionally similar, yet philosophically different: Submitting video via ACLU Blue is a request to share your recording with the public in an online forum about policing; when you submit video via Mobile Justice, you are requesting legal review of potential police misconduct, not participation in a public forum," said a FAQ sheet on the ACLU site.
The app has a "Network" feature that connects with Twitter. Users can connect their Twitter account and see the resulting conversation by tracking the hashtag #ACLUBlue and can share to Twitter and Facebook when they've contributed to the ACLU Blue conversation.
All videos are reviewed by the ACLU before they go live on the app or on any other ACLU accounts like YouTube or Twitter. Texas is a "one-party consent" state, meaning if you're involved in a conversation, you don't need to alert the other person that you're recording, this is not the case in every state. But the ACLU does say "the First Amendment protects your right to record police interactions or government officials who are performing official duties in public," in the release.
Built into the app is "Know Your Rights" information regarding citizens' rights at the U.S. and Mexico border, at protests and when interacting with officers. Additionally, when filming, the app can lock users' phone screens so that the video can't be deleted or stopped.
© Copyright IBTimes 2023. All rights reserved.