'Act Of Protest': Anti-Vaxxer Plays Porn During Official Zoom Meeting To Discuss Coronavirus Bill
KEY POINTS
The incident happened at the meeting of the Israeli Knesset on Sunday
The committee was discussing a new coronavirus legislation
Israeli anti-vaxxers have disrupted such COVID-19 meetings earlier too
An investigation has been launched after an anti-vaxxer played pornographic content during a Zoom meeting held to discuss a new coronavirus bill in Israel.
The incident happened at the meeting of the Knesset Constitution, Law, and Justice Committee on Sunday, The Times of Israel reported.
The committee, chaired by Knesset member Gilad Kariv, was discussing the new legislation when the disruption happened.
Just after the video appeared on screen, Kariv ordered immediate disconnection of the Zoom meeting. Though the message was relayed to the Knesset Guard and the computer department, it took a while for them to shut it down, irking Kariv.
A committee spokesperson later said that though the meeting was broadcast online and on television, the obscene content was not relayed.
Reports said the video was played by an anti-vaccination activist as an "an act of protest and revenge." However, the report did not identify the activist behind the "Zoom bombing."
Though the meeting resumed soon after, outside participants were barred from activating their screens.
Kariv later took to Twitter to post about the incident. "Opponents of the government received a real opportunity to express themselves during the debate on a new coronavirus law. It's a shame that they have escalated their protests in recent days to include posting hurtful images during the last meeting," the post read.
He said that anti-vaxxers were sending mass amounts of spam to members of Knesset, the legislature of Israel. He also stated that the new legislation under discussion would give the Knesset greater oversight over emergency measures enforced by the government, which are opposed by the protesters.
Kariv vowed that the committee would complete its legislative work "despite the trolls." An investigation has been launched into the incident, The Times of Israel report added.
This isn't the first time that a government meeting on COVID-19 was interrupted. Last year in August, a meet held by a leading official in the government's COVID-19 response team was interrupted when a participant reportedly called out "whore" multiple times. However, it is not clear if the abuse was aimed at Dr. Sharon Alroy-Preis, head of public health at the Health Ministry, who was convening the meeting.
Alroy-Preis is often targeted by anti-vaxxers in Israel prompting the government to provide her with a bodyguard and a panic button. According to the anti-vaxxers, Alroy-Preis works for Pfizer, which has been proven a false claim.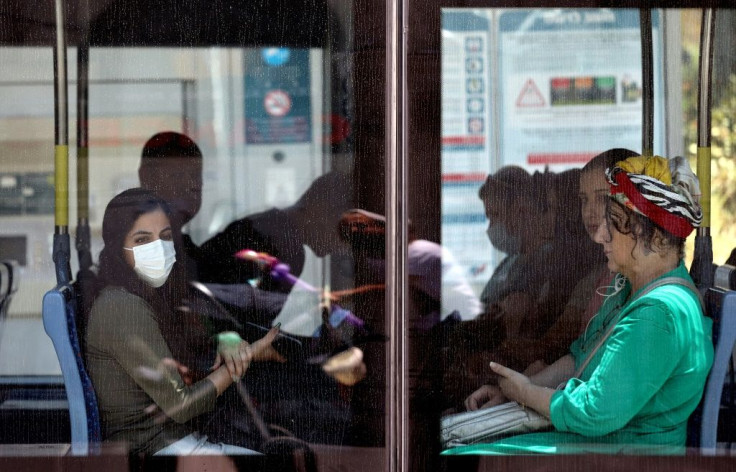 © Copyright IBTimes 2023. All rights reserved.