Activist Short Seller Accuses Oatly of Greenwashing And Overstating Revenue
Activist short seller Spruce Point Capital Management on Wednesday accused Swedish vegan food and drink maker Oatly Group (OTLY) of greenwashing and overstating its revenue.
Spruce Point called for the company's board to hire an independent forensic accountant to open an investigation to evaluate claims of shady accounting practices and the misleading of consumers about their sustainability practices.
"Spruce Point has assembled significant evidence to suggest that the walls are collapsing on Oatly's ambitions to dominate the oat milk market," read the New York-based firm's report on Oatly.
The report added that Spruce Point believes "Oatly will sorely disappoint investors and will never achieve profitability."
Spruce Point argues that Oatly "doesn't practice what it preaches," and has omitted data about its water consumption and is prioritizing global expansion over the sustainability mission. Spruce Point also alleged that Oatly reported higher sale numbers, with a gross margin that was actually 6.4% lower when logistics and shipping were factored in.
"We observe periods of large divergence in revenue and accounts receivable growth rates at Oatly," Spruce Point's report said. "This is a classic sign of potential accounting shenanigans and is often cited as a top red flag to predict accounting scandals."
Oatly emailed a statement to media that "a short seller is making false and misleading claims regarding the company. This short seller stands to financially benefit from a decline in Oatly's stock price caused by these false reports. Oatly rejects all these false claims by the short seller and stands behind all activities and financial reporting."
Oatly was founded in the mid-1990s. It has a line of non-milk products, including ice cream, yogurt and baking supplies. It went on to become a kit primarily amongst coffee drinkers who were seeking more sustainable, dairy-free options. By 2017, it was being served in about 650 coffee shop locations around the U.S., and by the end of 2020, the products could be found in 10,000 shops, according to the company's SEC filing.
In April, Oatly reported a $60 million loss in 2020 as part of its filing to go public.
Oatly on May 20 priced its initial public offering at $17 per share. The company was valued at the time at about $10 billion.
Shares of Oatly on Wednesday closed at $20.54, down 0.59, or -2.79%.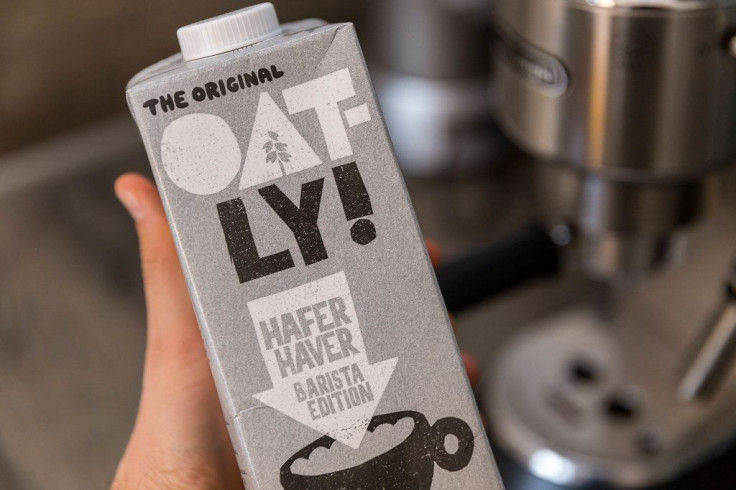 © Copyright IBTimes 2023. All rights reserved.