Adelson Eyes $35B Spanish Las Vegas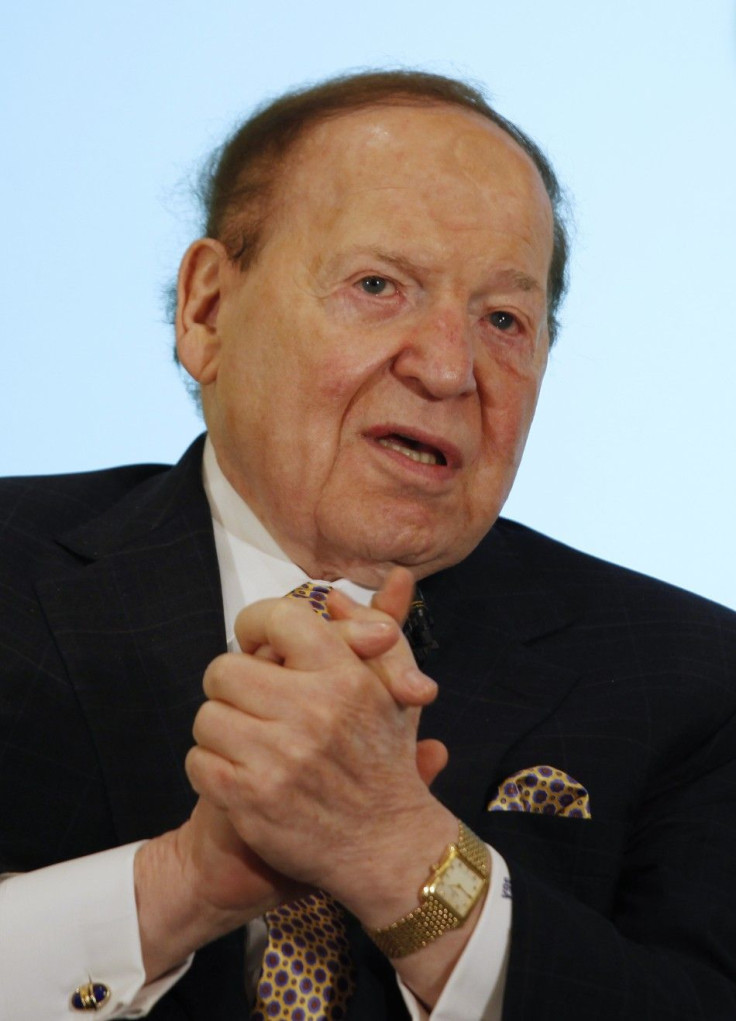 Billionaire casino mogul Sheldon Adelson announced on Wednesday plans to open a casino strip in Spain, pushing for a $35 billion casino complex in either Barcelona or Madrid.
Adelson, CEO of Las Vegas Sands Corp. (NYSE: LVS), who opened hist first casino in the former Portuguese colony of Macau near Hong Kong in 2004, opened his fourth property there Wednesday. He announced his intentions for Spain at the ceremony
We are looking at 12 integrated resorts, 3,000 rooms each. A mini Las Vegas, about half the size of the Las Vegas strip in Spain for the European market, he said, according to Reuters.
The buildings would cost between $2.5 billion to $3 billion and would be completed in about a decade. The project is in the planning stages and a decision by the Spanish government is expected to come in the next three months.
Spain is suffering from an economic downturn, along with much of Europe. Its government shifted recently from control by the Socialist Party to the conservative People's Party of Prime Minister Manuel Rajoy.
The success of the casino strip rests largely on tax breaks and concessions Adelson has reportedly been pursuing, according to analysts. The billionaire has told delegates from Barcelona and Madrid a loosening of skyscraper regulations, anti-smoking and employment laws would bolster their odds of either location becoming home to the project.
While we typically favor investments in Asia given the ultra-high appetite to gamble, we would be positive on investments in places like Spain provided the government subsidized the investment through a low gaming tax, Aaron Fischer, head of consumer and gaming at CLSA Asia Pacific Markets in Hong Kong, told Reuters. The post-tax operating margin would then be high enough to support the high upfront capital investment resulting in a reasonable return on invested capital.
The plan has faced a mixed bag of reactions from a nation in dire need of an economic kick, but wary of making concessions.
Supporters believe Adelson's plan presents a needed investment, according to the Financial Times, while civil action groups fear a casino offers a hub for depravity.
The expansion would add to coffers already growing from Las Vegas Sands' expansion into the Asian market, which helped the company log a 17 percent increase in fourth-quarter profits. The addition of the Macau complex follows Sands' rival Galaxy Entertainment Group, which saw its profits triple after opening a location in the former colony as well.
Adelson, 78, an active Republican, recently attracted attention by his support for Republican presidential candidate Newt Gingrich, the former Speaker of the U.S. House of Representatives. He and his wife, Miriam Adelson, donated $16.5 million to Gingrich through March 31, according to federal filings.
Shares of Las Vegas Sands rose 92 cents to $59.32, valuing the company at $38 billion.
© Copyright IBTimes 2023. All rights reserved.