Euro Crisis: U.S. Tech Vendors Mostly Dodged Bullets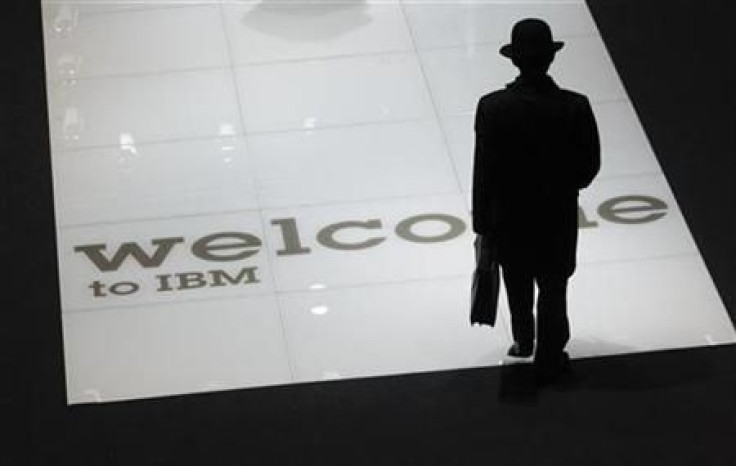 Now that most U.S. technology companies have reported quarterly results, the upshot is that they largely dodged any bullets from the European economic crisis.
European performance wasn't as robust as it could have been but it was also not a disaster, either. Leading technology players like IBM, Intel, Hewlett-Packard, Google and Microsoft derive the bulk of their revenue outside the U.S., with a lot of European exposure.
Indeed, since the collapse of the Soviet Union almost 20 years ago, their penetration into formerly barred countries like Poland, Hungary and the Czech Republic has opened profitable new markets.
Of course, with the exception of Britain and Switzerland, these markets are largely in the Euro zone, which has been beset by bank worries, national credit downgrades for countries like Greece and Spain and lower growth.
Consider technology giant IBM, the No. 2 computer services provider. In the third quarter, the Armonk, N.Y.-based company reported revenue from what it terms Europe-Middle East-Africa rose 9 percent to $8 billion, or 30.5 percent of overall revenue.
Adjusting for currency, revenue was flat. Still, now that IBM has largely left the consumer sector, sales to enterprises and government agencies were stable.
Intel, the world's biggest chipmaker, with a huge presence in consumer markets, reported third-quarter European revenue gained 37 percent to $1.8 billion, although that, too, needs to be adjusted for currency.
The other major tech companies largely reported relatively little setback, although giant semiconductor players like Texas Instruments and Freescale Semiconductor reported lower European performance. TI reported overall net income declined 30 percent to $601 million and Freescale reported a loss of $88 million.
The technology companies have important European customers. Nokia's new Lumia 800 phone uses a new 1.4 GHz processor from Qualcomm, which hasn't reported results yet. Earlier models used Texas Instruments' OMAP line. The operating system is Microsoft Windows 7.
Texas Instruments chips are also in the mobile phones sold by the 10-year-old Sony Ericsson joint venture, which going forward will just be Sony, the partners announced this week.
European technology champions like Siemens and Philips are huge U.S. chip and software buyers and they exited the consumer PC market when they couldn't compete against U.S. makers like HP and Dell.
Roughly speaking, the Eurozone has a population just slightly higher than the 310 million in the U.S., making the region a highly attractive market. Cultural and trade ties make it easier for U.S. technology sales there than many other regions.
Familiarity with brands may well be why HP decided not to sell or spin off its PC division, as proposed by its last CEO, Leo Apotheker, a German-born software executive. HP may well find it easier to sell a soup-to-nuts solution to a European customer, perhaps throwing in a PC for home use. HP enjoys excellent brand recognition in Europe.
On the other hand, the companies aren't concentrating on Europe for growth, preferring to harvest new markets in Brazil, Russia, India and China and tapping new consumers and cheaper labor in promising markets like Vietnam and Thailand.
Intel, based in Santa Clara, Calif., reported Asia-Pacific revenue jumped 26 percent, to $8.05 billion, nearly 57 percent of overall revenue. Apple Asia revenue of $6.5 billion was about a quarter of all revenue.
Near-term, a stable economic environment in the Eurozone can only be a plus for the tech sector as it casts an eye farther and farther East.
© Copyright IBTimes 2023. All rights reserved.