Aereo To Suspend Services, Shut Down Servers Following Supreme Court Ruling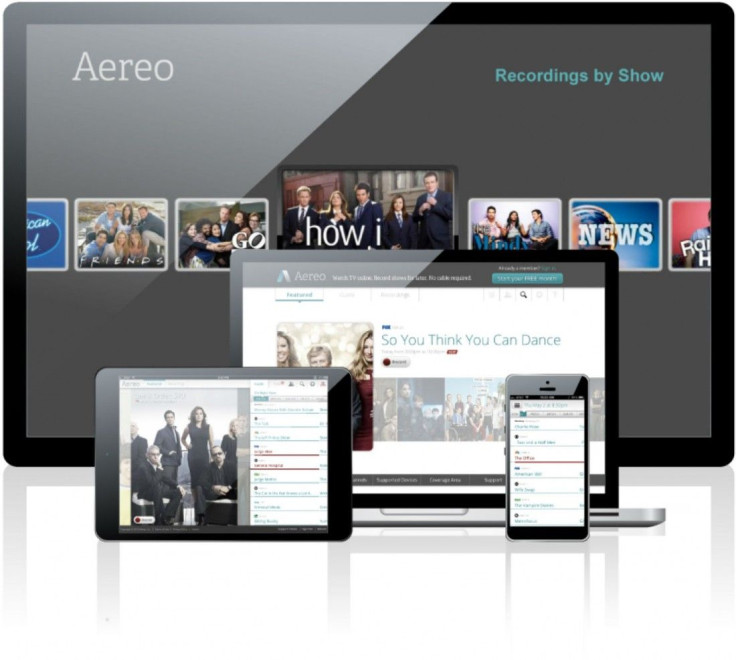 The U.S. Supreme Court ruled Wednesday that Aereo, the television streaming startup, was illegal, and the company's CEO announced plans to suspend its services on Saturday. Aereo CEO Chet Kanojia thanked supporters and said "our journey is far from done."
On a blog post Saturday, Kanojia announced Aereo would suspend services, saying, "We have decided to pause our operations temporarily as we consult with the court and map out our next steps. You will be able to access your cloud-based antenna and DVR only until 11:30 a.m. ET today. All of our users will be refunded their last paid month."
In a 6-3 ruling, the Supreme Court determined Aereo violated copyright for U.S. broadcasters. Aereo "captured" over-the-air signals and let its users, who paid a fee, to watch and record the broadcasts. Aereo did not pay a fee to the broadcasters and the court ruled against the company.
Regarding the "rebroadcasting" of TV signals, Kanojia said "the spectrum that the broadcasters use to transmit over the air programming belongs to the American public and we believe you should have a right to access that live programming whether your antenna sits on the roof of your home, on top of your television or in the cloud." Aereo's case was sent back to the lower court. The court, ruled that broadcasters would have to prove copyright infringement in order for Aereo to shut down as a company, reports Associated Press.
© Copyright IBTimes 2023. All rights reserved.