Aetna Nears Deal To Buy Humana For About $34 Billion: Sources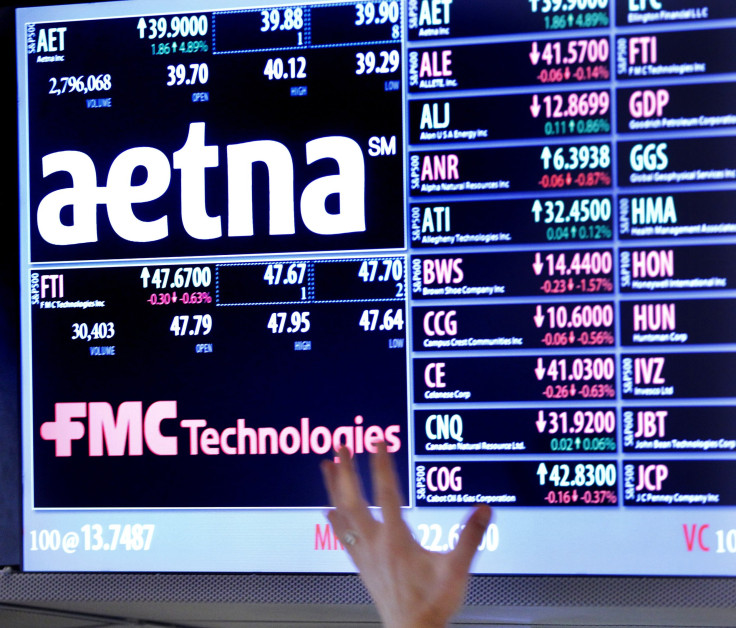 U.S health insurer Aetna Inc. is nearing an agreement to buy rival Humana Inc. for about $34 billion in a cash and stock deal, people familiar with the matter told Reuters on Thursday.
One person said Aetna's offer would value Humana at about $230 per share and that a deal could be announced as early as Friday.
The offer, if it goes through, would make it the largest deal in the insurance industry, dwarfing Anthem Inc.'s acquisition of WellPoint in 2004 for $16.6 billion.
A $230 per share offer would be at a premium of nearly 23 percent to Humana's close on the New York Stock Exchange on Thursday.
Representatives from Humana and Aetna declined to comment.
Humana's sale has been anticipated since May when it was first reported that Cigna Corp. and Aetna were interested, and multiple sources confirmed to Reuters that the company was entertaining offers.
Humana, based in Lexington, Kentucky, has been under pressure for more than a year from investors, who include activist fund Glenview Capital Management, to produce higher returns.
Last year Humana hired a CFO from investment bank Goldman Sachs and went through a strategic review that included asset sales. But it missed several quarters of earnings targets and struggled with profits in its individual business, disappointing Wall Street.
A deal would push Hartford, Conn.-based Aetna close to Anthem's No. 2 insurer spot by membership, and would nearly triple Aetna's Medicare Advantage business.
The company's Medicare Advantage business offers government paid insurance for older people and the disabled to about 4.6 million customers.
ANTITRUST ISSUES
Antitrust authorities, who were aggressive in their review of the failed deal between Comcast and Time Warner Cable, are expected to scrutinize how the combination of insurers will affect competition for each line of insurance: Medicare, Medicaid for the poor, individual insurance, commercial insurance for small and large businesses and the large employer business.
Aetna and Humana are in nine of the same states in Medicare Advantage. Combined, they would have market share of 88 percent in Kansas, 80 percent in West Virginia, 58 percent in Iowa and 51 percent in Missouri.
Wall Street analysts and some antitrust experts have said they expect the combination will be approved, although regulators may ask for some divestitures. Others have said it is unclear that this group of regulators will stick to the usual review playbook for such a large deal and may add other restrictions.
The Justice Department, which reviews insurance mergers, will scrutinize any possible deal city-by-city to see if the combination would have a monopoly in any metropolitan area, said Andre Barlow, a veteran of the Justice Department who is now at Washington law firm Doyle, Barlow and Mazard PLLC.
© Copyright IBTimes 2023. All rights reserved.