African Cell Phone Use: Sub-Saharan Africa Sees Surge In Mobile Ownership, Study Finds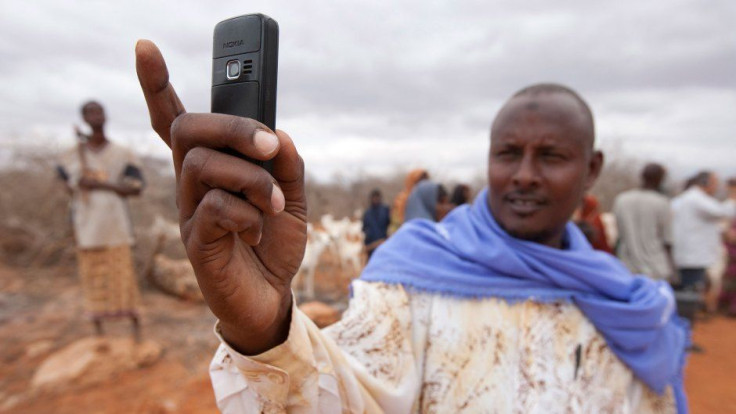 Cell phone ownership has recently surged in sub-Saharan Africa, transforming communication in areas where access to electricity and paved roads is scarce. Mobile phones are now as common in South Africa and Nigeria as they are in the United States, according to a new study by the Pew Research Center. Meanwhile, working landline telephones are practically nonexistent in Africa.
Although access to electricity, financial services and infrastructure still varies greatly between high- and low-income African nations, these developing countries now share something in common -- cell phones. "When it comes to mobile connectivity, rich and poor countries are increasingly looking alike," wrote senior World Bank economist Borko Handjiski in a blog post last month.
Texting and taking pictures or videos are the most popular activities among cell phone owners across the seven African countries surveyed. Ninety-five percent of South Africans and 92 percent of Tanzanians said they send text messages with their mobile devices. Using cell phones for pictures and videos is most popular in South Africa and Nigeria, according to the Pew Research Center study, which interviewed 7,052 people in Ghana, Kenya, Nigeria, Senegal, South Africa, Tanzania and Uganda.
But mobile phones have done more than just develop communication in sub-Saharan Africa. They have connected Africans who don't own a television or a computer to entertainment and retail and financial services, the study found. Although mobile banking is less common than texting and taking pictures, 61 percent of Kenyans use their cell phones to make or receive payments, while 42 percent in neighboring Uganda and 39 percent in Tanzania use mobile banking.
"Banks are moving online, retailers are moving online, entertainment services are online," Handjiski wrote.
Some of the less common activities for African mobile phone owners were applying for jobs, accessing social networks and reading the news, according to the new study which was conducted from April 11 to June 5, 2014.
Africa is catching up to United States with its rapid spread of mobile networks, but the continent has practically skipped the landline stage of development. The Pew Research Center study found landline penetration is near zero. An average 2 percent of the seven countries surveyed have working landline telephones at home, with about 97 percent saying they do not have one. Meanwhile, about 60 percent of Americans still have a landline in their household, despite the rapid growth of wireless-only households.
© Copyright IBTimes 2023. All rights reserved.