Africa's Booming Youth Population May Boost Economy But Also Poses Risks, Economists Say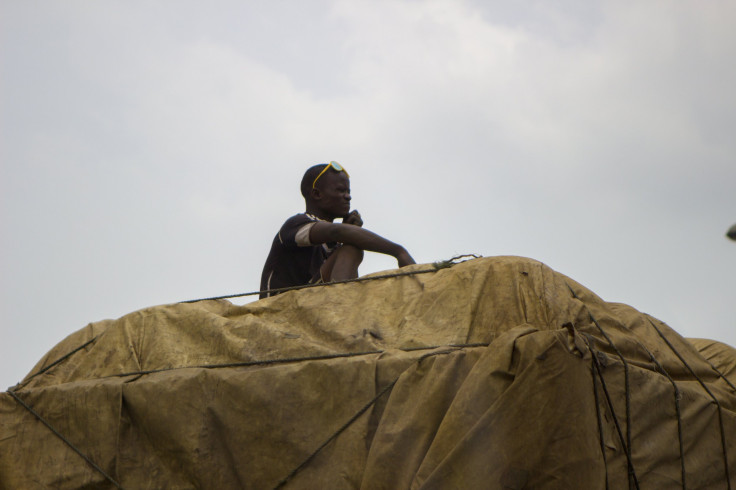 Sub-Saharan Africa's working-age population is going to skyrocket in the next few decades. The boom could yield a "demographic dividend" that translates into a major economic boost. But economists are already warning that policymakers need to act fast to ensure that members of this huge workforce will actually find jobs.
Africa's population of about 1 billion people is forecast to double by 2050, according to predictions in the latest African Economic Outlook from the African Development Bank. The increase is going to be especially rapid in sub-Saharan countries, which are about to see their working-age populations outnumber non-working people.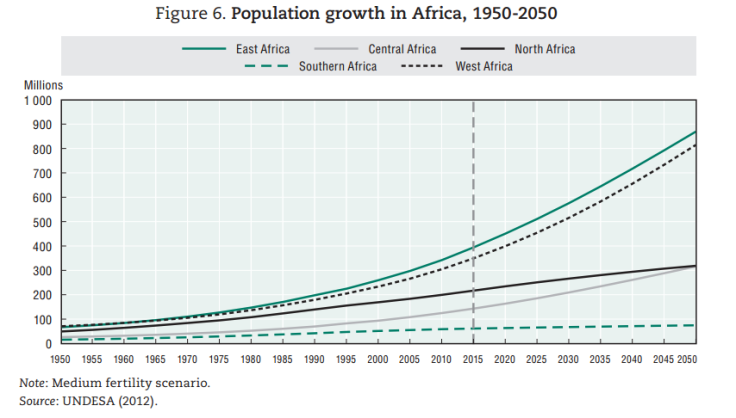 "These demographic changes bring about both opportunities and challenges," the report says, noting that the demographic transition does create a window of opportunity for economies as the working-age population grows, but policymakers must act fast to create an economic environment ready to take full advantage.
The ratio between the African population inside and out of the workforce will be more and more favorable in the coming decades, with more people in the workforce supporting non-working population. For every 100 active workers in sub-Saharan Africa, there will be just 60 inactive workers. According to the World Bank, the current rate in Nigeria, is 89 inactive people per 100 active workers, and in Uganda it's 103. To compare, the United States has a rate of 50 inactive people per 100 active workers and China has just 37, for now.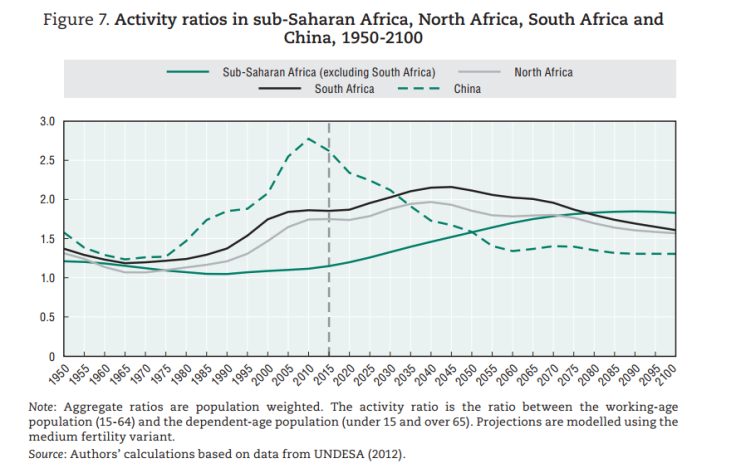 This "demographic dividend" was a major key to economic development in many East Asian economies over the last few decades, and could "become a reality for many of today's poorer countries, particularly in sub-Saharan Africa," according to a recent United Nations Population Fund report.
But sub-Saharan Africa isn't Asia, and its countries face different challenges that may counteract the benefits of a younger population.
"Demographic factors did contribute to Asia's economic miracle," wrote Capital Economics Africa analyst John Ashbourne in a Wednesday note. "But differences in policy and economic structure are more important than population growth in determining economic outcomes in emerging markets."
To benefit, countries will need to develop large, labor-intensive sectors such as manufacturing that can absorb new waves of workers. Many African countries are focused on agriculture or extractive projects like mining that make a great deal of money but don't create many jobs.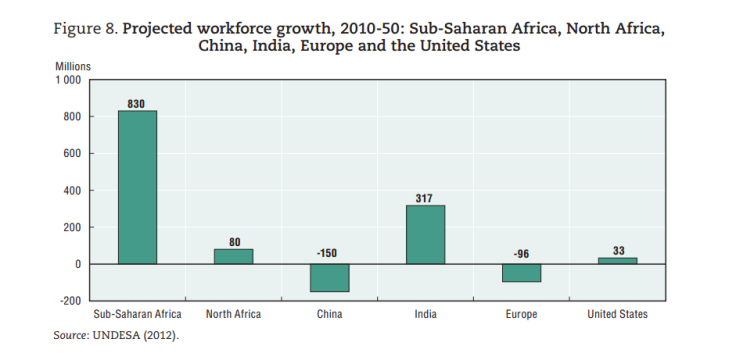 "This raises the very serious risk of a growing population of disaffected people trapped in low-productivity jobs without the skills or opportunities to succeed in the formal economy," Ashbourne wrote. "This could slow poverty alleviation and aggravate social tensions."
According to data from the African Economic Outlook, by 2030 there will be roughly 24.6 million people entering the job market in sub-Saharan Africa annually. This growth represents two-thirds of the world's entire workforce, which means job creation will be a necessity for sub-Saharan economies to benefit.
"Policies that empower young people, coupled with efforts to actively engage them in decisions that affect their lives and shape their future, can mean the difference between a demographic trend that weighs economies down and one that buoys them," the U.N report says, urging officials to start making policies to create the infrastructure necessary to capitalize on this young population and keep economic growth sustainable.
© Copyright IBTimes 2023. All rights reserved.