Africa's Economic Explosion: Who Is Aliko Dangote? Nigerian Billionaire Plans $16B Investment Project Across The Continent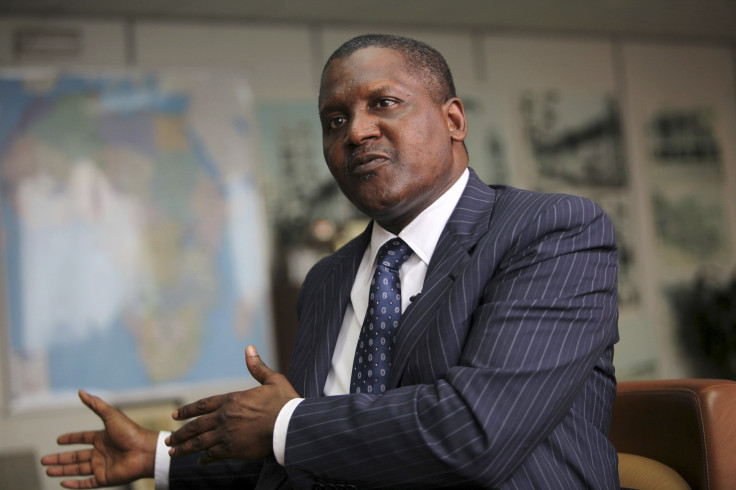 Africa's richest man, Nigerian Aliko Dangote, plans to invest $16 billion for infrastructure projects in the energy, agriculture and construction sectors in what is likely the largest private investment ever in the continent.
Bloomberg News reported last week that the businessman's Dangote Group will grow by about 30 percent next year should it fully invest according to its plan.
The report said Dangote plans to double its cement output in Africa to 55 million metric tons by 2015 and to double its sugar refining capacity to 2.75 million tons by 2017.
At home in Nigeria, Dangote told Bloomberg he will invest in a new natural gas power plant to produce electricity. "We want to step in and make gas available, and this will translate into more stable power in the country," he said in the report.
Who is Aliko Dangote?
Aliko Dangote is currently ranked 43rd on Forbes' list of the world's richest people. Here are some other interesting facts about him.
-- He is 56 years old.
-- He was born in and resides in Nigeria, where he is the country's wealthiest person.
--He was educated at Al-Azhar University in Cairo.
--His Dangote Group, worth more than $11 billion, comprises fully a third of Nigeria's Stock Exchange.
(Sources: Forbes, Bloomberg, Reuters)
© Copyright IBTimes 2023. All rights reserved.