After Paris Terror Attacks, Anti-ISIS French Airstrikes In Syria Questioned By UK Politician Jeremy Corbyn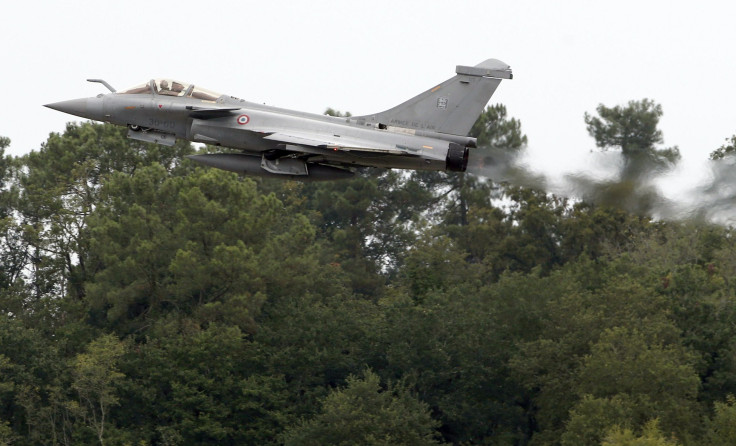 France's decision to bomb Islamic State militant group targets in Syria will "probably not" make any difference to the group's capability, the leader of the U.K. Labour Party Jeremy Corbyn said Monday. He also claimed continued military action could bring about greater conflict rather than resolution and that all parties need to find a political settlement.
"We have to be careful, one war does not necessarily bring about peace, it often can bring yet more conflict, more mayhem, more loss," Corbyn said, according to the BBC, while also acknowledging that any diplomatic end to the conflict in Syria and with ISIS would be "very difficult to achieve."
The terror group, which has its base of operations in Iraq and Syria, claimed responsibility for Friday's attacks in Paris that killed 129 people and injured hundreds more.
French Military Expenditure Over Time | FindTheData
Corbyn questioned whether simply bombing the group's de facto Syrian capital of Raqqa was the best use of coalition resources or the most effective way to destroy the group. "Who is funding ISIS, who is arming Turkey, who is providing safe havens for ISIS," said Corbyn. "You have to ask questions about the arms everyone has sold in the region."
Corbyn, a self-proclaimed socialist and one of the Labour Party's most left-leaning leaders in its history, also took aim at the lack of media coverage of the terror attacks in Beirut, Lebanon, when 37 people were killed in a double suicide bomb attack one day prior to the Paris attacks. "Our media needs to be able to report things happening outside Europe as well as inside Europe. A life is a life," he said.
Meanwhile, British Prime Minister David Cameron, speaking to BBC radio four Monday morning, said he needed to convince more MPs in parliament to vote for strikes in Syria. Cameron abandoned a vote last month to start bombing the terror group in Syria when it became clear the government would lose. His Conservative government lost a similar vote in 2013 to take military action against the Bashar Assad's regime, before ISIS became a prominent force.
© Copyright IBTimes 2022. All rights reserved.
FOLLOW MORE IBT NEWS ON THE BELOW CHANNELS