AirAsia Flight 8501: Indonesia Ends Search Even As Bodies Of 56 People Remain Missing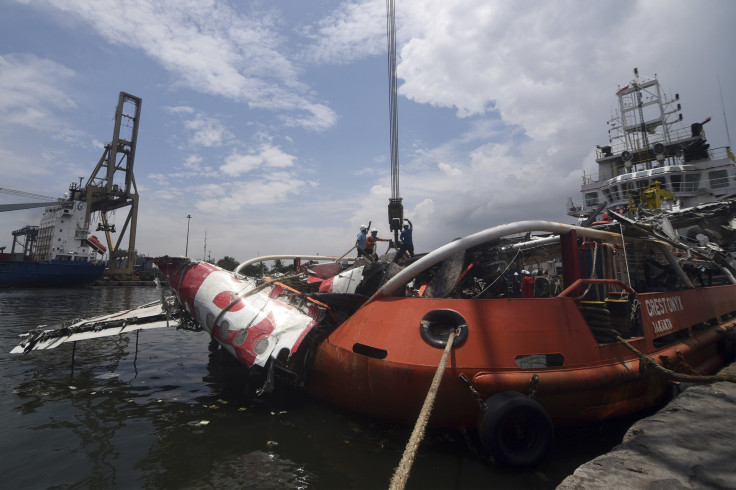 The search for the bodies of 56 people who were among those on board AirAsia Flight 8501 when it crashed into the Java Sea on Dec. 28, was called off Tuesday night, The Associated Press (AP) reported, citing an official for Indonesia's search and rescue agency. The news comes a day after the Malaysian low-cost airline's CEO Tony Fernandez told BBC that the search would end in the next "four or five" days.
The operations director of the National Search and Rescue Agency, Tatang Zainudin, told AP that the final retrieval operations have ended. So far, 106 bodies have been recovered from the sea. The report also stated that the main search operation had been called off on March 3, but the search was prolonged on a smaller scale for another two weeks at the request of the victims' families. Zainudin also told AP that the search agency planned to take the next of kin to scatter flowers at the crash site next week.
The Airbus A320-200 went down in stormy weather while on its way to Singapore from Surabaya, Indonesia, with 162 people on board.
Bambang Soelistyo, the head of Indonesia's rescue agency, told BBC that ships conducting search operations will be pulled back from the Java Sea on Wednesday. Authorities reportedly said that the families of the victims understand that the search cannot go on indefinitely.
Meanwhile, Yusuf Latif, a spokesman for the search and rescue agency, told Reuters that the search operation would end on Sunday. "Some of our ships and personnel have been pulled back already and some remain on standby, but officially the operation will be finished on Sunday," he told Reuters.
Investigators are reportedly analyzing flight data recorders, which were recovered two weeks after the plane went down, to determine the cause of the crash. In January, Indonesia's transport minister said, citing radar data, that the plane made an abnormally steep climb before stalling and crashing into the Java Sea. Indonesia's military, which initially led the multi-national rescue effort, suspended its salvage operations in the same month.
© Copyright IBTimes 2023. All rights reserved.