Akron School Officials: Talking Drone Trying To Lure Kids From Playground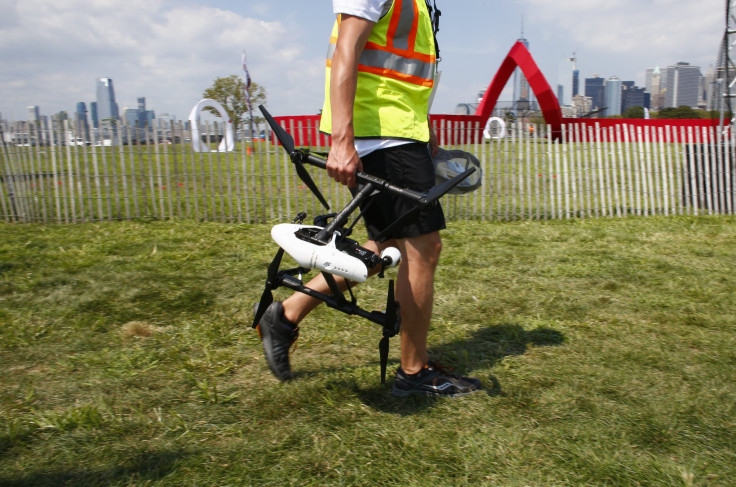 Akron Public Schools officials have issued warnings to parents about a suspicious drone flying near township schools and playgrounds that is attempting to lure kids away.
Windemere Community Learning Center in the city's Ellet neighborhood has seen an influx of reports from parents and neighbors about a drone with "voice technology" talking with children on the ground, the Akron Beacon-Journal reports. Principal Megan Lee-Wilfong sent a letter to parents Monday asking parents to be on the lookout for the drone communicating to kids during the evenings.
"Witnesses have claimed that the voice in the drone has attempted to lure children off school grounds," she wrote in the letter obtained by the Beacon-Journal.
"If you are allowing your child to come to school to play in the evenings or on the weekends, please make sure that he/she is accompanied by an adult," her letter continued. "I know that children playing at school would seem safe, but without adequate adult supervision, anything can happen."
Akron Public Schools spokesman Mark Williamson reiterated that the drone was seen or reported in evenings and over the weekend, but has not been present during school hours. Akron Police spokesman Rick Edwards said local law enforcement has not received complaints about the suspicious drone speaking to children near school grounds.
However, Edwards did urge parents to contact authorities if they see a drone lurking above their kids or attempting to lure them away from the public space. He noted that it's not illegal to fly drones in those areas.
According to the Ohio State Bar Association, residents cannot legally shoot down a drone or any other small Unmanned Aerial Systems (UAS). However, the Federal Aviation Administration have imposed several restrictions around airports and other private airspace due to "a hazard to full-scale aircraft in flight and to persons and property on the surface." However, drone regulations in public spaces has very little precedent across the country.
This isn't the first case of intrusive drones by any means. A series of suspicious incidents have occurred with drones performing bizarre or intrusive behavior. In February, a New York woman reported that a drone equipped with a GoPro camera crashed through her apartment window and landed just feet from where she was sitting in her living room.
© Copyright IBTimes 2023. All rights reserved.