Al Gore Confirms Multiple iPhones Coming Next Month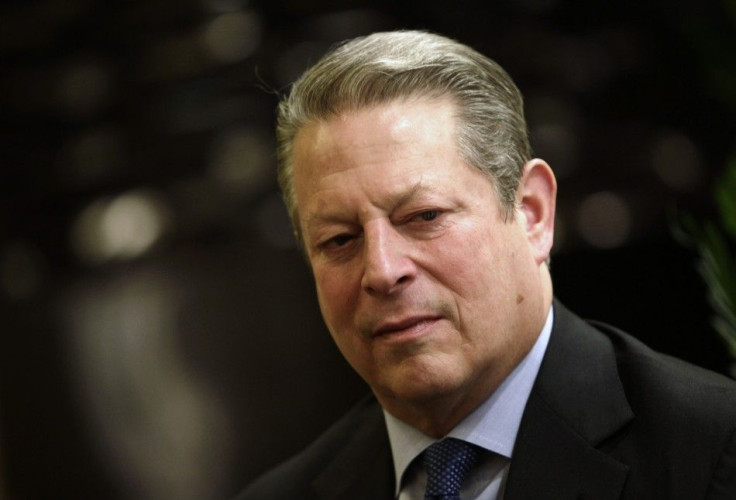 Author, environmental activist, and former Vice President Al Gore, among his many job titles, is also a member of the Board of Directors for Apple, Inc. On Wednesday, the one-time presidential candidate accidentally revealed key details of Apple's iPhone upgrade.
In a speech given at the Discovery Invest Leadership Summit Wednesday, Gore specifically stated that the new iPhones would be out next month.
Not to mention the new iPhones coming out next month, Gore said. That was a plug.
While his sentence may have been off the cuff, Gore definitely used the plural tense when describing the iPhone. He didn't go any further to correct or qualify his statement, so it's not clear if Gore meant there would be two different models. One thing's for certain: It's not every day that an Apple board member says something about Apple's plans for future products, so it's worth investigating.
Most sources are certain the iPhone 5 will be debuted at Apple big media event scheduled for Tuesday, Oct. 4. However, Gore's statement leaves a possibility that Apple will introduce another model, potentially a souped-up iPhone 4, as a lower-end offering to complement the brand-new iPhone 5.
Apple confirmed iOS 5 and iCloud would be released this fall, but despite all the infinite rumors of a new iPhone, the company has never explicitly stated they were building one. Gore's statements mark the first time anyone with any ties to Apple has publicly acknowledged the release of a next-gen iPhone, even if he is a politician.
It is generally not Apple's policy to trumpet our plans for the future; we tend to talk about the things we have accomplished, reads a privacy statement from Apple.
Gore, the 2007 Nobel Peace Prize winner for his intergovernmental work on climate change, has been an influential member of Apple's Board of Directors and has helped the company reach its goals of sustainability.
© Copyright IBTimes 2023. All rights reserved.