Al-Qaeda Announces Creation Of South Asia Wing To Counter Rise Of ISIS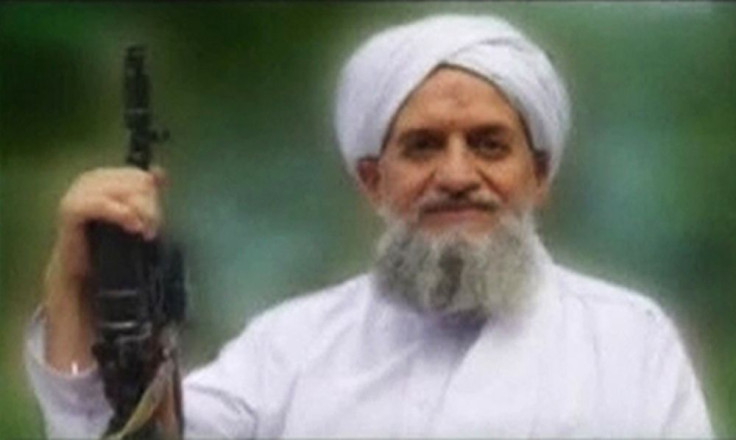 In an attempt to expand its operations in South Asia and to reassert its waning influence on jihadists worldwide, al-Qaeda leader Ayman al-Zawahiri announced the formation of a South Asian wing in a video released Wednesday, Al Jazeera reported.
The Sunni militant group, which has been active for years in Afghanistan and Pakistan, will "raise the flag of jihad" across the Indian subcontinent, Myanmar and Bangladesh, Zawahiri reportedly said. "This entity was not established today but is the fruit of a blessed effort of more than two years to gather the mujahedeen in the Indian sub-continent into a single entity… It is an entity that was formed to promulgate the call of the reviving imam, Sheikh Osama bin Laden, may Allah have mercy upon him."
In the 55-minute video, reportedly posted online on many online forums popular among jihadists and spotted by the SITE Intelligence Group -- an organization that tracks terrorist activities online -- Zawahiri also pledged renewed loyalty to Afghan Taliban leader Mullah Omar.
Speaking in his native Arabic and Urdu, which is widely spoken in Pakistan, Zawahiri reportedly called on the "ummah," or the Muslim world, to unite and "to wage jihad against its enemies, to liberate its land, to restore its sovereignty and to revive its caliphate."
Al-Qaeda, founded by bin Laden in 1988, has long claimed to be the undisputed leader of jihadists fighting to restore a caliphate in Muslim lands. However, since the rise of Islamic State, formerly known as ISIS -- an offshoot of al-Qaeda that has since been disowned by the parent group -- in Syria and Iraq, and the emergence of homegrown Islamist groups in Africa and other regions, the group has been a shadow of its former self.
The launch of a South Asian wing, Zawahiri reportedly said, will be beneficial to Muslims in Myanmar, Bangladesh and in the Indian states of Assam, Gujarat, and Jammu and Kashmir, where they would be rescued from "injustice and oppression."
Al-Qaeda's announcement came just hours after reports of Islamic State attempting to recruit in Pakistan and Afghanistan were published in several Pakistani dailies, including Dawn News. Islamic State militants reportedly distributed pamphlets in the Khyber Pakhtunkhwa region in the country's northwest, calling for the establishment of a caliphate in Pakistan, Afghanistan and Iran.
India's intelligence bureau issued a security alert in several parts of the country following Zawahiri's announcement, Reuters reported.
© Copyright IBTimes 2023. All rights reserved.
FOLLOW MORE IBT NEWS ON THE BELOW CHANNELS