Al Qaeda And ISIS-Affiliated Terrorist Attacks Signal Shift In Strategy, With New Focus On Broad-Based Jihad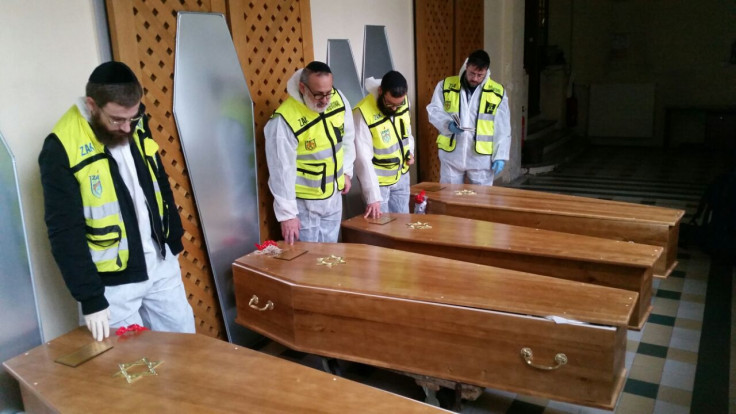 The Charlie Hebdo shootings and the attack on the kosher supermarket in France last week exemplify what experts say is becoming a new kind of jihadist threat, small-scale attacks. Western counterterrorism measures have stopped mass casualty attacks but not smaller ones. And those small-scale attacks are becoming the new norm for groups like al Qaeda and the Islamic State group, also known as ISIS.
Over the past two years the world witnessed terrorist attacks, some carried out by so-called lone wolves and others by members of terrorist organizations, that caused governments to rethink their security measures. Attacks like the shooting sprees at the Westgate mall in Kenya, which left 67 people dead, and in downtown Ottawa, the hostage crisis in Sydney and the recent executions in Paris indicate to authorities that more must be done to keep tabs on smaller terrorist cells. But experts say Middle East terrorism is becoming much more of a social movement -- one founded on broad-based jihad -- that focuses on urging others, including those with no direct affiliation with the group, to carry out their own attacks. And stopping such terrorists is almost impossible.
In other words, the old-school terrorism strategy of killing few but terrorizing many has resurfaced.
"These groups are no longer able to perpetrate high, mass-casualty attacks," Mia Bloom, a terrorism expert at the Center for Terrorism and Security Studies at the University of Massachusetts-Lowell. "They now are self starters. The groups are publishing things online like ways to make bombs -- cookbooks with different ways you can attack."
Before 9/11, terrorists had a safe haven to plan, recruit and train, Clint Watts, a senior fellow at the Foreign Policy Research Institute, said in an interview. Following the 9/11 attacks, the U.S. government and its western allies implemented robust measures to prevent a similar attack. They installed machines in airports that scanned for materials that could be used to kill, conducted both targeted and mass surveillance of citizens and imprisoned those thought to have ties to al Qaeda.
"They made it risky for groups to dispatch operatives from conflict zones to the West because they would be intercepted," said Max Abrahms, a terrorism expert and professor at Northeastern University. "When governments put in place counterterrorism measures, terrorist leaders devised alternative methods for circumventing them."
Watts said there are three kinds of terrorists in operation, inspired, networked and directed terrorists, and all of them can be linked. The networked jihadists are connected directly to one of the main terrorist organizations but cannot carry out large-scale attacks. The inspired jihadists are connected to an organization through its online propaganda and have less ability to inflict harm on targets than the networked jihadists but can strike frequently. The directed jihadists are the most dangerous, with personal connections to the leaders of the main terrorist organizations and can carry out large-scale attacks.
"The networked and inspired can be linked together," Watts said. "That was a little bit of what was going on between the two attacks in France," he said, adding that the number of inspired jihadists is increasing, as are the number of their attacks. "More and more these guys are trained, then they put together the plot and then they communicate back to the network or the group. It's then that they check to see if it is OK."
The U.S. government's response to the recent attacks in France, as well as other recent terrorism attacks, have at times given credibility to attackers that were not previously associated with any particular terrorist group, Watts said.
"They are trying to come up with some sort of order to this chaos," he said. "Sometimes they didn't know they were al Qaeda until we told them they were and as long as it is not a badly executed attack ... [al Qaeda] will take it."
© Copyright IBTimes 2022. All rights reserved.
FOLLOW MORE IBT NEWS ON THE BELOW CHANNELS