Alibaba-Backed Paytm Gets Okay To Offer Banking Services In India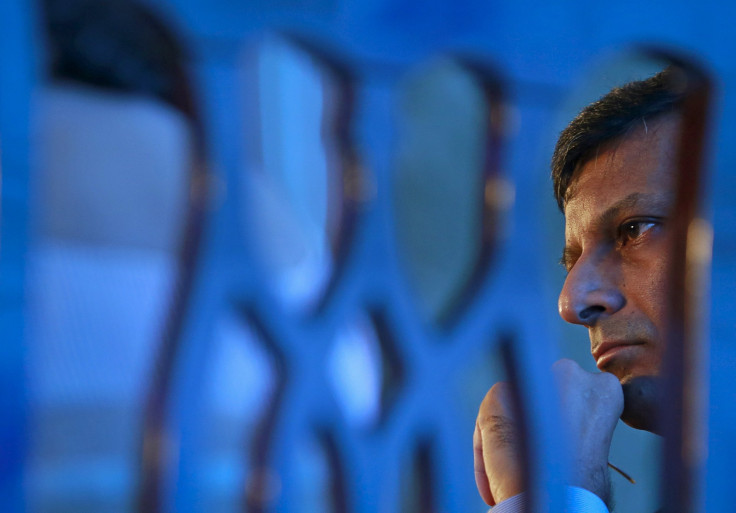 India is on the verge of undergoing a drastic change to its banking system after granting permission to Alibaba's Paytm and 10 other institutions to offer a range of new financial services on the subcontinent. It is a move that stands to offer major returns to Paytm, India's largest digital wallet, as well as to finally bring digital banking to millions of rural Indians.
Until this week, nontraditional banks like Paytm were extremely limited in the types of services they could offer. Paytm, for example, could let users put money into its marketplace to pay for services like Uber, but that money could not be cashed out. This is why last year, just 0.3 percent of adults in India used mobile payment systems, but following the Reserve Bank of India's decision Wednesday to grant provisional approval for Paytm and 10 others to become so-called "payment banks," the number of Indian consumers using digital banking is expected to increase drastically.
Although payment banks will not be able to offer credit cards or lend money as traditional banks in India can, they'll essentially be allowed to do everything else, such as let customers keep money in deposit accounts, issue debit cards or process utility payments. Payment banks are being launched under a provisional period; as a result, there will be limitations, such as only letting consumers keep 100,000 Indian rupees, or about $1,500, in their accounts. But once the trial period ends in 18 months, many of those limitations could be lifted and more payment banks are expected to be approved.
"Going forward, the Reserve Bank intends to use the learning from this licensing round to appropriately revise the Guidelines and move to giving licences more regularly, that is, virtually 'on tap,' " the Reserve Bank of India said in a statement. "The Reserve Bank believes that some of the entities who did not qualify in this round could well be successful in future rounds."
For Alibaba, the Reserve Bank of India's decision to grant Paytm payment bank status is a major win. The Chinese e-commerce giant has been investing in Paytm and now holds a 40 percent stake in the company, which will likely see its usage grow as a result of this week's regulatory change. Already, Paytm has 20 million mobile wallet users, which accounts for more than 60 percent of that market share in India.
"We will do every justice to this opportunity," Paytm founder Vijay Shekhar Sharma told the Economic Times. "Led by technology and a lean structure at Paytm, we will bring half-a-billion Indians to the mainstream economy by 2020. We want to be the driver of financial inclusion. It will be a vibrant ecosystem."
For India, the decision to create payment banks is part of a greater movement happening in the country to bring more consumers into the banking system and away from cash-exclusive payments. The purpose of the movement is to boost economic growth as well as reduce corruption and make it tougher for black markets to thrive.
© Copyright IBTimes 2023. All rights reserved.