YouTube Plans Creators Studio In Mumbai As Google Chief Sundar Pichai Targets India For Growth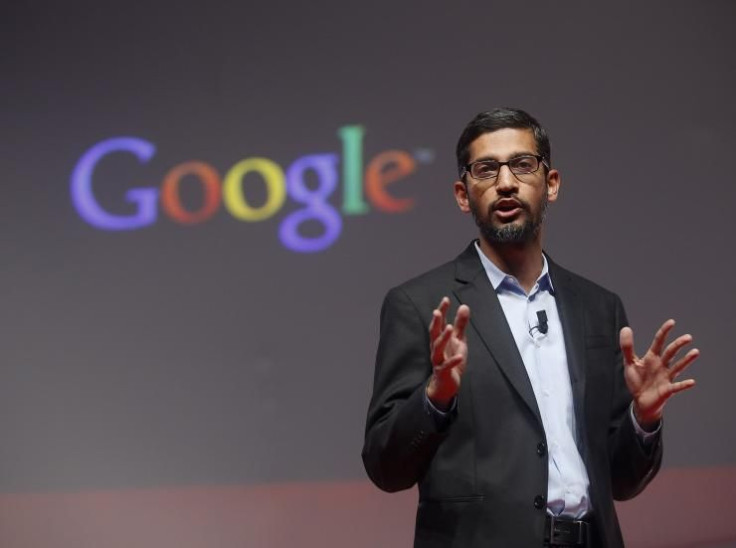 It began in Hollywood, but now it's coming to Bollywood.
Google launched the first YouTube production studio -- known as a "YouTube Space" -- in Los Angeles, in 2012, and soon the search giant will open a space in Mumbai, India, the company announced in a blog post Wednesday. The move comes as Indian-born Sundar Pichai steps up to the helm as YouTube owner Google's next CEO.
YouTube has partnered with Whistling Woods International, a film school in India and one of the largest in Asia, to launch a new video production space. YouTube Space Mumbai will offer master classes from other creators and experts, networking events, access to filming and editing equipment, and studio space for free.
"Through this collaboration, India's popular up-and-coming YouTube creators, as well as their students, will have free access to Whistling Woods' studios, high-end audio, visual and editing equipment, in addition to training programs, workshops and community events," David Macdonald, head of YouTube Spaces in Asia Pacific, wrote in the blog announcement.
What's In A YouTube Space?
Google did not reveal when exactly the facility will launch, but the blog post reads, "We'll be opening the gates for all creators soon." A video in the announcement reveals a few more details on the space, such as a 250-person cinema with Dolby-certified surround sound, a high-end audio studio and a high-definition editing suite. These are all found within the Whistling Woods school's campus and will be managed and funded, in part, by Google.
The studio's style follows that of other Google-sponsored facilities. Mumbai will be YouTube's seventh studio space. The project started in Los Angeles, and now YouTube oversees projects in Los Angeles, London, Tokyo, New York City, São Paulo and Berlin. While the Los Angeles, New York and London spaces are not within a university campus, Google's newest facility, in Berlin, is also tied to a film school partnership. Launched in April, YouTube Space Berlin is run through the MET Film School.
YouTube Space Mumbai will be the video hosting site's first studio in India, but the market has been one of the site's top contributors -- with both video viewers and creators. YouTube videos from India are reported to be one of the main drivers of time spent watching videos on an international scale, Macdonald wrote.
The announcement highlighted YouTube channels "All India Bakchod" -- a comedy group -- and "The Viral Fever" -- an entertainment network with scheduled shows -- for having over 1 million subscribers each. Gamer PewPewDie boasts some of the highest subscriber count at over 38 million, and British star Jenna Marbles has over 15 million.
Embracing India's Creators
YouTube is now not only acknowledging the strong viewer count from India but also supporting the creators' network that has gained such popularity in the United States and Europe. And perhaps space is what they need. YouTube called out for people to use the hashtag #ifihadspace and tell what they could use the new studio for.
"India is seeing an emergence of a new generation of YouTube creators who are capturing the color, music, humour and drama of India more creatively than ever before," Macdonald wrote. "It's amazing to see what Indian creators have already been producing, and we are excited to see what's coming next."
Google announced last week that it would be restructuring under a new holding company called Alphabet. Within that shakeup, the tech giant named Pichai as CEO of Google Inc. Pichai was born in Chennai, India, the country's third-largest city after Mumbai and Delhi.
Some people in his home country have issued complaints over the country's loss of talent. "If there is one word that captures [Pichai's] success, it is emigration," pundit Vikram Johri wrote for the Times of India.
© Copyright IBTimes 2022. All rights reserved.
FOLLOW MORE IBT NEWS ON THE BELOW CHANNELS