Alibaba IPO: Jack Ma's Dealmaking Raises Some Concerns Among Possible IPO Investors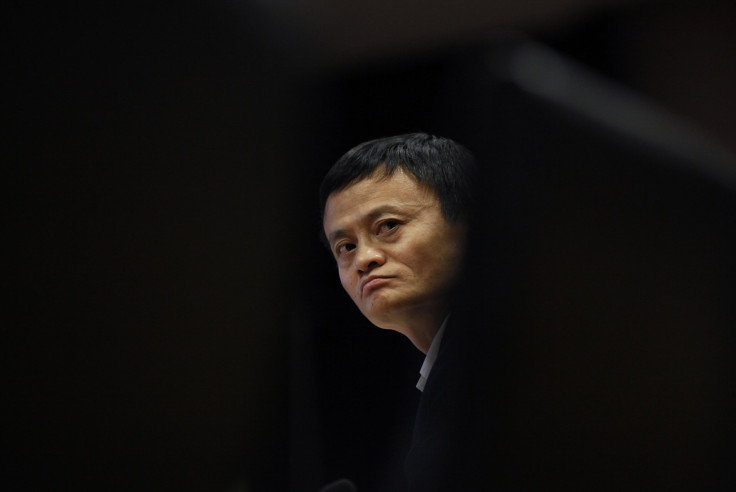 Chinese Internet giant Alibaba is coming under closer scrutiny from regulators concerned about the details of founder's unusual management style and the company's structure, highlighting once again that for investors a decision whether or not to buy the company's upcoming IPO really boils down to, "Do I trust Jack to do the right thing for shareholders?"
Jack, is Jack Ma, Alibaba's founder and largest shareholder, whose business dealings, including making company investments through private projects and investing personally in projects also invested in by the company, have caught the attention of regulators from Hong Kong to New York.
"China likes to have national champions and shuffles the deck accordingly, said Roger Entner, lead analyst and founder of Recon Analytics. "Sometimes players like Jack Ma know the system and how to work the system. 'Do you trust Jack Ma to do the right thing for you? And do you think he will keep the right people on his side? If you think yes then this is a long term bet you want to make.'
According to the Wall Street Journal, Ma's investments have triggered regulators' concerns because certain deals appear to favor the founder and other insiders over regular shareholders.
The report quoted Simon Wong, a corporate-governance adviser affiliated with Northwestern University in Illinois and the London School of Economics, saying, "These situations create conflicts of interest that leave Alibaba's minority shareholders more vulnerable to being shortchanged."
Similar concerns in Asian markets led Alibaba to decide to list in New York rather than Hong Kong, many reports have explained, as such dealings were prohibited there.
Alibaba declined to comment to the paper, citing a quiet period ahead of its IPO.
The company's structure, known as a variable interest entity also complicates matters for potential investors.
"Alibaba is a variable interest entity (VIE), and Alibaba's holding company is a Chinese subsidiary. Once we do have the IPO you have to read the fine print, because there are different risk s with this kind of structure. Some are comfortable with this risk and some aren't. You have to be careful with what kind of shareholder rights to you have."
"We have to recognize this is a Chinese company they are going to do business slightly differently than we do in the US. What might seem different to us might be commonplace there. Investors have to decide if that is something they are comfortable with or if it's something that raises a red flag and stops them from investing," Entner said.
Lingering concerns about Alibaba show up in a recent survey by ConvergEx that revealed 64 percent of the financial industry professionals see Alibaba Group as a good long-term investment, though only 43 percent intend to buy shares in the upcoming IPO.
Perhaps that reflects the perspective Entner keeps about Chinese shares in particular. "Also we have to recognize -- China is much more the rule of man than the rule of law. There are ways of -- the laws don't apply --- the laws do not apply equally all the time. So, I think there a lot of work-arounds and special deals and things like that. It's part of the charm of investing in China and investing in Chinese companies.
More than half of the ConvergEx subjects expect the share price to gain more than 10 percent in the first month, but less than one-third currently hold shares in Chinese companies.
Rapid Ratings assigns Alibaba 75/100 for its overall financial health. This rating was updated a few weeks ago from a 76/100 assigned in May.
And last month, a U.S. government group that advises Congress on matters Chinese, in an unusual step cautioned potential investors. "U.S. shareholders face major risks from the complexity and purpose" of the company's structure, the U.S.-China Economic and Security Review Commission, wrote in a recent report.
Investors who can stomach the risk and uncertainty surrounding the IPO may face another obstacle though. Alibaba'a shares are expected to bring a premium given recent market gains and its high profile from often being compared to U.S. Internet giants like Amazon.com (NYSE:AMZN) and Google Inc. (NYSE:GOOG).
In May, just before the company unveiled its IPO plans, Rick Schmidt, portfolio manager at Bridgewater, New Jersey's Harding Loevner, explained the dilemma of hyped IPOs like Alibaba's by telling the Forbes.com that "I think in the entire history of our emerging markets fund there's been one, maybe two IPOs we've participated in. If you can get it, you don't want it," he adds. "If you want it, you're not going to get it."
But don't despair you lusters after Chinese Internet stocks, there remains another way to get exposure to Alibaba while still hedging your queasiness about its business practices. Yahoo controls about 23 percent of Alibaba's IPO shares and is expected to sell just shy of 50 percent of that stake. But investors have known that for some time and much of any gain is likely baked into to Yahoo's price.
In one case that caught regulators' eyes, Ma and two other Alibaba insiders borrowed about $1 billion from the company to invest in Chinese cable and Internet TV operator Wasu Media Holding Co.
That troubles people like Michael Reynal, portfolio manager at San Francisco-based RS Investments, who told the Journal, "Alibaba's balance sheet is being used to finance an acquisition by Jack Ma and others."
Observers have long been concerned with the unusual structure of the company's management. Last month Alibaba updated its IPO filing to reveal the names of the 27-member group who, among other things, will have sole power to nominate a majority of the company's nine directors.
The company has been planning its IPO for quite some time and last month named James R. Wilkerson, former chief of staff to ex-U.S. Treasury Secretary Henry Paulson, to run its international corporate affairs office, signaling its intention to become a major global operation after going public. Alibaba plans to raise $1 billion initially, and then $15 billion to $20 billion, which could surpass Facebook's $16 billion initial public offering in 2012.
© Copyright IBTimes 2023. All rights reserved.