Alibaba And Tencent Reach The End Of The Road
China's technology giants Alibaba Group and Tencent Holdings have reached the end of the feverish growth road, turning from emerging into mature companies under the close supervision of government regulators.
As a result, both companies have seen their sales growth declining substantially in recent quarters as regulators have limited their entrepreneurial drive.
There was a time Alibaba, Tencent, and scores of other internet start-ups grew by leaps and bounds to dominate the world's largest Internet market.
That was more than a decade ago when the country's internet industry was still in its early days, and there was little competition from start-ups.
It was an era when the two companies enjoyed a couple of critical advantages like economies of networking and the benefits associated with a more extensive network of users, which turned the Internet industry into a winner take all game.
Then there were cozy relations with government regulators. They saw these young technology companies as examples of China's new economic regime, blending the new era of free markets and the old age of socialism. That's why regulators paved the way for Alibaba and Tencent to grow by leaps and bounds by sheltering them from the competition.
The problem is that Alibaba's and Tencent's feverish growth, which helped them turn from start-ups to corporate giants, didn't bode well with government bureaucrats and communist party bosses. They eventually began to see them as a liability rather than an asset of the Chinese economy, a threat to Communist Party rule. That's after Alibaba made its foray into China's state-owned banking system, the "honey-pot" of the Chinese Communist Party.
For instance, in 2008, Alibaba introduced Alipay to provide small loans to Alibaba.com users, followed by the launching of Yu'e Bao ("extra treasure"), a popular money market product in 2013. Both products became a smashing success. Soon Alipay was processing close to 50% of online transactions, helping it dominate Chinese e-commerce, as 100 million people opened Yu'e Bao accounts, depositing the equivalent of $93 Billion.
By branching into banking and finance, Alibaba tried to change the delicate balance between the state and the private sector. That's why government regulators killed Ant Group, the offspring of Alipay's planned $34.4 billion initial public offering for the Shanghai and Hong Kong exchanges a couple of years ago, killing its feverish growth and entrepreneurial drive.
Meanwhile, Tencent suffered similar setbacks as the scale and scope of its operations began to threaten the communist party's monopoly of power. For instance, early this year, government regulators forced it to divert resources away from one of its core competencies industry, gaming, ending its feverish growth and entrepreneurial drive, too.
That's how the two high-tech giants reached the end of the feverish growth road.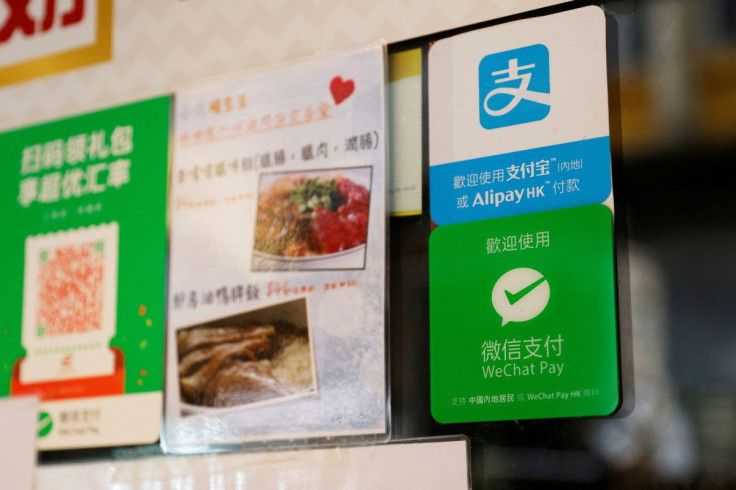 © Copyright IBTimes 2023. All rights reserved.