All Aboard Decentralized Social, One Celebrity at a Time
Jordan, Luke, and Jackson Lintz of HighKey Enterprises talk about social media decentralization and the role celebrities and content-creators play in its mass adoption.
Anyone with even a passing interest in technology, business, or finance is likely to have at least heard of Web 3.0. The increasingly popular buzzword is a catch-all term for the foreseen next stage in the evolution of the internet. Web 1.0, the chaotic "Wild West" internet of the 90s, eventually gave way to Web 2.0. This current incarnation, however, has become increasingly defined by excessive centralization and given rise to problems of privacy, censorship, and data-ownership rights.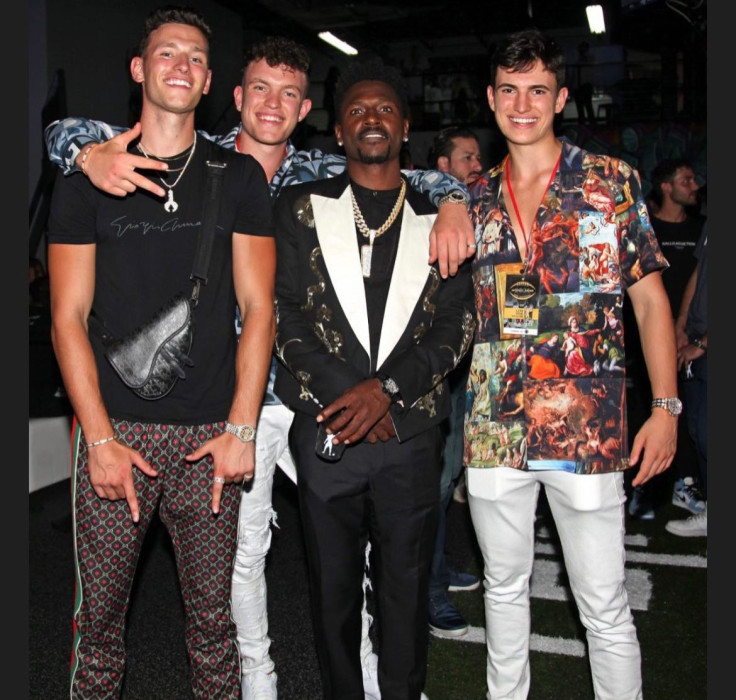 Web 3.0 is seen by its pioneers as the solution to these emerging problems, combining the best of both worlds of Webs 1.0 and 2.0. In such a system, infrastructure like the DeSo blockchain will allow users to interact in a collectively-controlled platform without the need for intrusive middlemen.
The advantages of Web 3.0 social media are readily apparent, and it is easy to imagine how a decentralized, public blockchain can solve the problems that plague our social networks today. In social media - data is power, and giving total access to the public can go a long way towards reigniting competition and the spark of creativity and innovation that the industry has long lacked.
While cryptocurrencies are cracking the code with decentralized finance, social media has proven to be much tougher to decentralize. Using a variety of technologies based on blockchain-based smart contracts , DeFi allows for peer-to-peer transactions with only a software-based middleman. By combining a public blockchain with other layers, a DeFi stack ensures safe and smooth operation.
With the large amount of data involved in social media, however, following the DeFi model for DeSo has proven infeasible and incredibly cost-prohibitive. More recently, DeSo has been officially listed for public trading ($DESO) on Coinbase.
Solving this problem and decentralizing social media once-and-for-all is at the heart of the DeSo Foundation. After over two years of continuous R&D, DeSo was able to develop new technology for a cost-effective, social-oriented layer-1 blockchain that can store 1 GB of data on-chain for just $80 compared to the whopping $393,750,000 needed by Ethereum. By applying key lessons from social networks and DeFi blockchains through its scaling roadmap. DeSo is on-track to further whittle down costs to levels that are competitive with even conventional social media and grow the platform's base to over one-billion users.
With their focus set on refining the infrastructure, DeSo piqued the interest of brothers Jordan Lintz, Luke Lintz, & Jackson Lintz of HighKey Enterprises, experts and pioneers in social media marketing.
The Lintz brothers saw an opportunity in onboarding big-ticket celebrities and content creators to the DeSo network. HighKey provides added value to these clients through their top-notch management system that grows their follower base, coin price, and personal brand on the DeSo platform.
HighKey's onboarding efforts and their rapid management success have made them the number one celebrity management company on DeSo. At the moment, their clients include big names like Floyd Mayweather Jr., Bella Thorne, and Tyga. The HighKey team is also launching their own NFT Project through the platform and is working towards the goal of managing over a hundred celebs on DeSo
For Jordan Lintz, DeSo's mass adoption is not a matter of ' if' but " when", saying "In retrospect, decentralized social was inevitable. DeSo now has unlimited opportunities to create the next biggest app. They are open-source unlike big platforms and I see everyone migrating towards it in the near-future".
Check out @highkey on DeSo's top app, Diamond.