Alt-Right, Nazi Reddit Forums Banned: List Of Subreddits Blocked
Reddit, a popular content aggregation and discussion platform, announced a new policy this week that resulted in a number of communities that support extremist political causes like Nazism and white supremacy being banned.
Under the new policy announced by the site's moderation team, Reddit will no longer allow any content or community that "encourages, glorifies, incites, or calls for violence or physical harm against an individual or a group of people."
At least 20 subreddits hosted on the site have been documented as being banned as a result of the policy change.
Subreddits that have been removed include:
r/NationalSocialism, a community whose moderators were described by one Reddit user as "literally being Nazis."

r/Pol, a subreddit serving as an extension of the 4chan message board of the same name that often houses controverisal and anti-Semitic views

r/EuropeanNationalism, a self-described "far-right" community premised around defending the interests of natural Europeans and promoted "Jew-free news sites"

r/far_right, a branch off from the alt-right movement that felt the alt-right was too accepting of Jewish people

r/ActualJournalism, a racist subreddit that advocated sending black people back to Africa and lamented the end of slavery

r/Nazi

r/RacoonsAreN***ers, a community meant to parody some of Reddit's other anti-black communities by posting photos of racoons with racist titles

r/DylannRoofInnocent, a subreddit dedicated to defending Dylann Roof, the white supremacist who murdered nine black churchgoers in Charleston, South Carolina

r/Polacks, a "politically incorrect" community that featured racist and anti-Semitic content

r/killthejews
Several communities that promoted or displayed violence, gore, beastiality and other unsavory and disturbing content were also removed. Those subreddits include:
r/ReallyWackyTicTacs, a gore subreddit

r/SexWithDogs

r/SexWithHorses

r/bestiality

r/PicsOfCanineVaginas

r/ZooGold, a beastiality community

r/Zoophilia

r/PicsOfDeadKids, a community that shared images of dead children

r/PicsOfCanineDicks

r/Tailbait, a beastiality community

r/HorseCock

r/HorseVagina
Most of the communities banned from Reddit were relatively small. The larged had amassed about 7,000 subscribers—people who received content from the community in their primary feed. The smallest had just 25. At least one of the communities had been quarantined and only viewable by users who login and who agree to a content warning.
<p><a href="http://www.aidataconf.com/" target="_blank">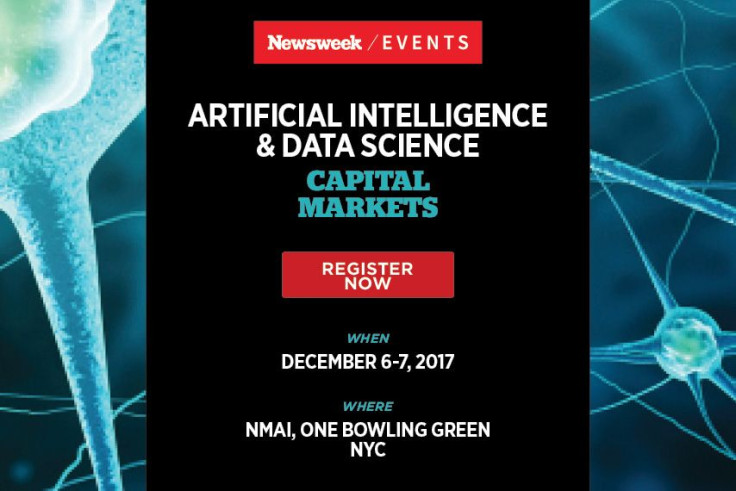 </a></p>
The crackdown on content was announced by Reddit administrator landoflobsters, who said the policy was created to clarify some of the confusion about the site's previous content restrictions.
"We did this to alleviate user and moderator confusion about allowable content on the site. We also are making this update so that Reddit's content policy better reflects our values as a company," landoflobsters wrote. "We understand that enforcing this policy may often require subjective judgment, so all of the usual caveats apply with regard to content that is newsworthy, artistic, educational, satirical, etc, as mentioned in the policy. Context is key."
Reddit is just the latest online platform to take aim at extremist content, especially the presence of Nazis and white supremacists. In the immediate wake of the white supremacist rally in Charlottesville, Virginia earlier this year that resulted in the death of an anti-fascist protester, tech companies including Apple, Twitter, Spotfiy, GoDaddy, Discord and others all took action to remove users and content from their services.
© Copyright IBTimes 2023. All rights reserved.