Amal Clooney, George Clooney Pregnancy Update: Cindy Crawford Speaks Out On Close Friends' Twin Baby News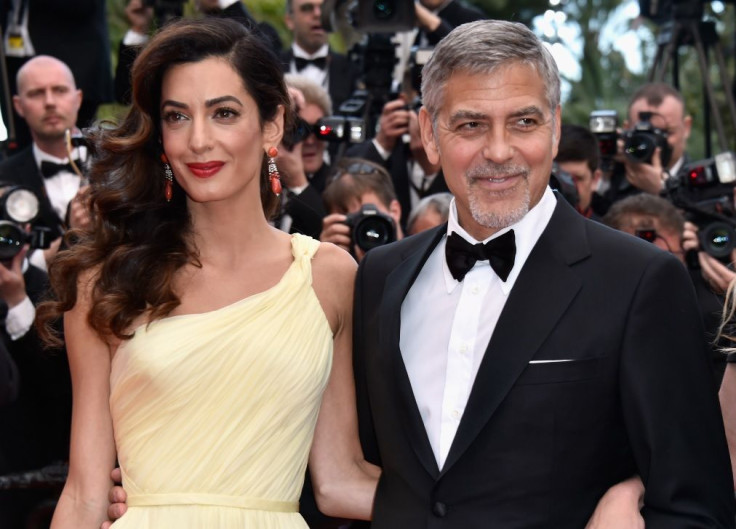 Just days after news surfaced that Amal Clooney and George Clooney are expecting twins, their close friend Cindy Crawford said that her only advice to the couple is to "enjoy." The 50-year-old model had remained tight-lipped before the couple confirmed their baby news.
During an interview with the Today Show's Lisa Wilkinson over the weekend, Crawford said that she was relieved that the news had been confirmed as she "had to keep that in for months."
When asked by Today Extra's Sonia Kruger about some parenting advice for the Clooneys, Crawford said: "My mother's best advice to us was don't give advice unless someone asks for it. I would never volunteer advice. If someone asks me I would tell them, but I'm not the person just like, 'Oh, here's what you should do.'"
Crawford, who is a mother of two, later added: "I guess, my only advice would be enjoy it! Because, as you know, because you have a little one, it goes like that!"
Crawford shares a close relationship with the Clooneys, and her husband Rande Gerber is also George Clooney's business partner in tequila label Casamigos, which they launched to the public in 2013.
Meanwhile, Julie Chen, who announced George and Amal's baby news last week, told Entertainment Tonight on the red carpet for the 59th Annual Grammy Awards Sunday night about how she learnt the big news. Amal and George got married in Venice, Italy, on Sept. 27, 2014.
"Here's the truth of the matter," Chen told to ET's Cameron Mathison. "My husband [Leslie Moonves] and I saw George and Amal about three weeks ago, and they casually mentioned that they were expecting twins. And we were all like, 'Is it a secret?!"
"We didn't feel right telling anybody," Chen said, adding that George reacted as if it was no big deal. "And then that morning that I reported on The Talk, it was in a British tabloid that it might be true or it might not be true... My producer said, 'We might not report on it,' And I'm like, 'No, it's true! It's definitely true! He said it wasn't a secret, and I've been dying to tell!'"
She also added: "I didn't call, but Leslie has known him for so long. He [said], 'You know what, I think it's OK'... This is news that everyone celebrates. How could you want to keep it a secret? And it's way past the 12 weeks. She's due in June!"
© Copyright IBTimes 2023. All rights reserved.