Amazon Fire Phone Review Roundup: Is It A Prime Example Of Failure?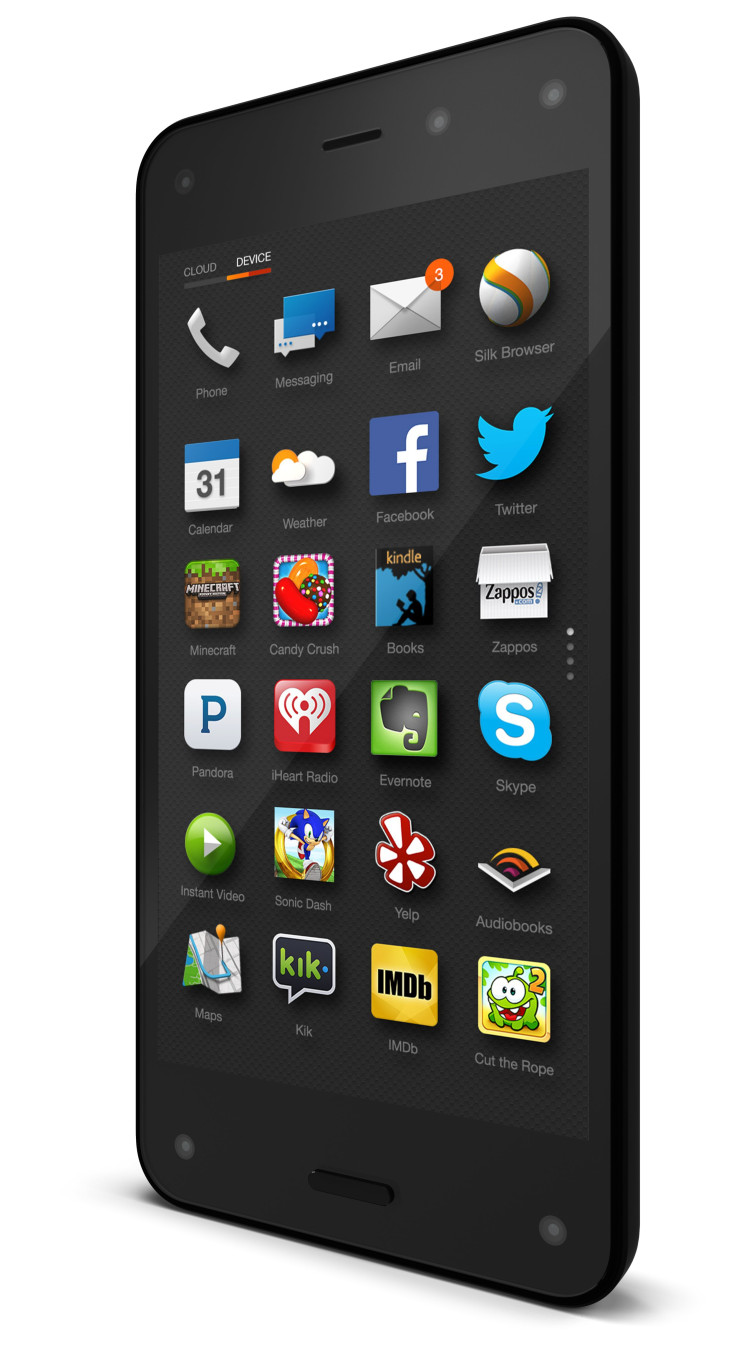 The first reviews of the much-anticipated smartphone from Amazon.com Inc. (NASDAQ:AMZN), which will be released to the public on Thursday, are in and they're decidely mixed with some major negatives when it comes to battery life and performance
Upon its announcement, Amazon said the Fire phone was a better alternative to Apple Inc.'s (NASDAQ:AAPL) iPhone and the Samsung Galaxy S5 due to its exclusive new features. But Engadget's Brad Molen said in his review that the Fire phone is "lacking in useful new features," and its "high price and exclusivity to AT&T guarantee its irrelevance."
Fast Company's Harry McCracken was more gentle, saying in his review that he hoped the Fire phone was a "rough draft of good things to come," as opposed to a tragic failure like HTC's "Facebook phone," the First.
The Fire phone costs $199 with a two-year contract with AT&T. As Molen states in his review, the Fire phone is exclusive to the carrier, and not available on T-Mobile, Verizon or others. It can also be purchased outright, costing $649 for a model with 32 gigabytes of storage, and double that for $749.
The New York Times' Farhad Manjoo liked the Fire phone's Mayday button. Similar to the new Kindle Fire tablets, Amazon's smartphone has a live video helpline where the user sees tech support, but they only see the Fire phone's screen. In his review, Manjoo said Mayday requests were answered in "under 10 seconds" on average.
"If Amazon's agents can maintain their speed and friendliness, Mayday will prove to be one of the best features on any smartphone," he said. However, it was unfortunate Amazon has decided to instead focus on the Fire phone's "more out-there features, including Dynamic Perspective and Firefly."
Amazon Fire Phone Review Roundup: Features
The half-baked nature of the Fire phone's two new features was criticized by several reviewers. The Wall Street Journal's Geoffrey A. Fowler said the Fire phone is "packed with a number of such technological bells and whistles that seem clever, for about a day."
Some liked the Fire phone's Carousel feature, a method of displaying a user's most recently-used apps that Amazon brought over from its Kindle Fire tablets. Manjoo said it "let me navigate [the Fire phone] very efficiently, often saving me from getting lost in a sea of apps — a common occurrence on most other phones."
Dynamic Perspective, the Fire phone's head-tracking technology, uses four head-tracking cameras and other sensors to create a 3D effect, while offering unique features for others. Most reviewers felt that it made the Fire phone feel gimmicky, and cost a lot in the way of battery life.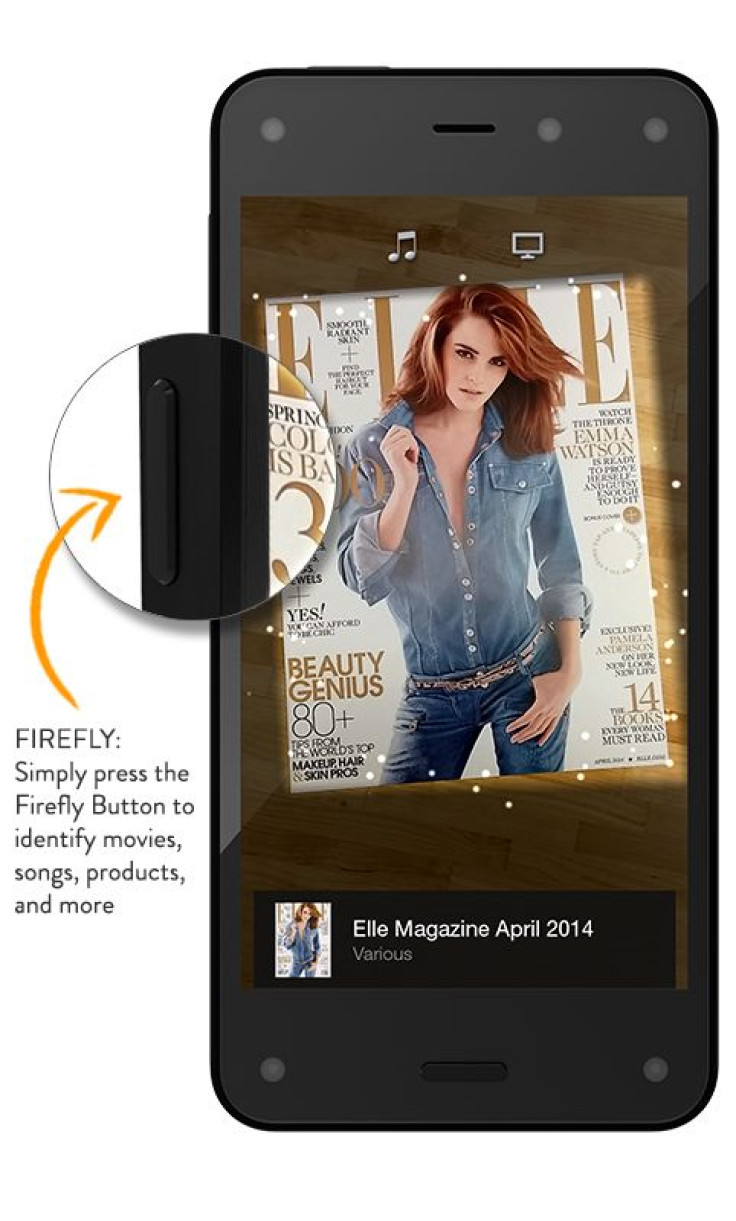 Manjoo said it was "technically impressive," but rarely made "for a substantive improvement in how you'll use your phone," and while some of the gestures could be helpful, they were "never reliable." CNET's Jessica Delacourt said Dynamic Perspective "feels more like a party trick than something that changes the way you'll use your phone," and Engadget decried its "half-baked implementation," which often resulted in display "choppiness."
Auto Scroll, another feature enabled by the Fire phone's head-tracking tech is too imprecise to be useful, reviews say. Re/code's Kara Swisher said that "after too many frustrating flicks I resorted to swiping the side panels open and closed." Manjoo said that he often was scrolling "too fast or too slow," and found that the "best thing about Auto Scroll is that you can turn it off."
Fowler said Auto Scroll could " never become as natural and predictable as just touching the screen with your fingers," and was "just ineffective enough to be a deal-breaker."
As for Firefly, which allows the Fire phone to identify nearby products, the Verge's David Pierce said it made the Fire phone a "remarkably efficient shopping machine. But it's not a very good smartphone." Manjoo said he didn't "see much use for it," and Molen said it only worked "roughly 75 percent of the time," while "the other 25 percent was an exercise in frustration."
Amazon Fire Phone Review Roundup: App Support
Most of the reviews focused on the Fire phone's lack of major app support. Amazon has built the phone on the same part of Android it uses for its Kindle tablets, with the same drawbacks, lacking as many offically supported apps as Android proper or the iPhone.
"Google apps like Maps, Drive and YouTube are locked out. And the Fire can't transfer most app purchases from previous phones," Fowler said, however the retailer's own Maps software "isn't as flawed as Apple's first attempt at maps in 2012." It also bothered Fowler that the Amazon App Store lacks popular apps like LinkedIn and Snapchat.
CNET said that while "Amazon's video and music stores have strong catalogs... you shouldn't necessarily expect a lot of competing services to be available."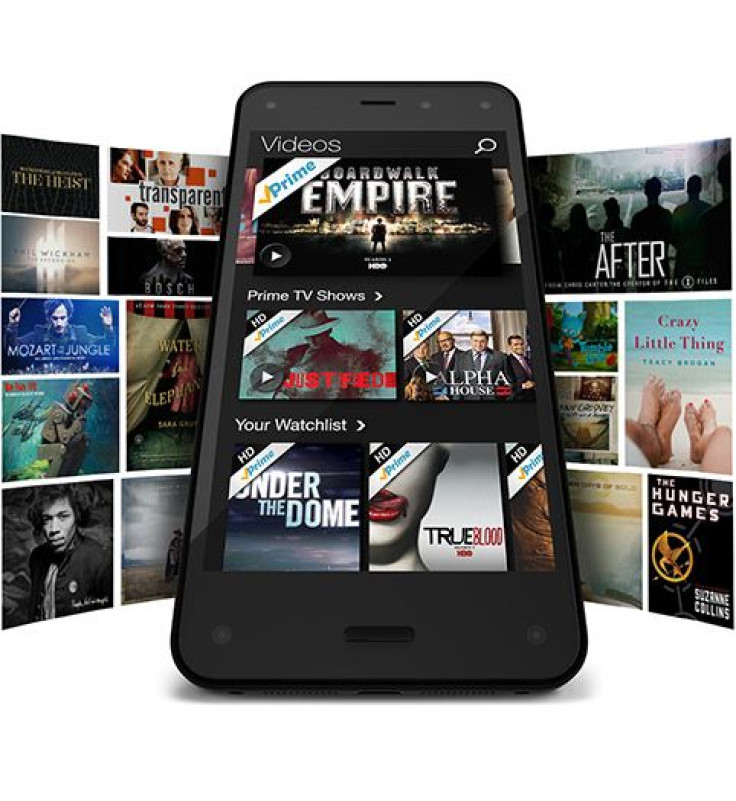 Amazon Fire Phone Review Roundup: Look And Feel
The New York Times says the Fire phone looks like an "indistinct slab of glass and plastic... more like a minimalist prototype than a finished product." Delacourt, on the other hand, says Amazon's "aesthetic is all sleek distinguishment, with a tall, relatively narrow chassis... glass backing, and gently rounded spines," which sounds positive. She added that the dimensions allowed "easy pocketing and one-handed slinging" of the Fire phone.
Engadget said the Fire phone had a "blocky design" while CNET said it "throws off enough heat to melt a pat of butter."
Amazon Fire Phone Review Roundup: Camera
Fowler said the Fire phone's main camera "includes a lens that's supposed to stabilize images, is close to, but not better than" Apple's iPhone 5S. "Night landscapes and dark restaurants lacked the detail and natural color I could pick up with the iPhone."
Molen said that daytime images included "more light and were far less noisy" than the Samsung Galaxy S5. CNET said "edges were a little soft, exposure was off, details blended together, and colors tended to fade compared to real-life scenes."
Molen also said that while most mediocre smartphone cameras were made better with "manual controls to let you take matters into your own hands… the Fire has a minimal interface that features a toggle for HDR and flash."
Amazon Fire Phone Review Roundup: Battery Life
The Fire phone's battery reportedly took a heavy hit from its unique features, and the Wall Street Jounal "couldn't once get the Fire's battery to last to day's end." Fowler said it "usually died after about three-quarters of a day's ordinary use—calling, surfing, emailing, mapping and listening to music—and often got warm to the touch."
Engadget said the "unique features don't provide enough utility, and come at the expense of both battery life and performance." The Verge was a bit kinder, saying the Fire phone had "mostly solid battery life," but that probably mean Pierce wasn't using it very much.
When it came to performance, Delacourt said that the Fire phone's processor did not measure up to Android alternatives like the Galaxy S5. It's outdated processor caused "some noticeable delays, like a 38-second boot time (compared to a 25-second standard) and up to 5 seconds to load the camera (which in most cases takes 2.5 or 3 seconds)."
Amazon Fire Phone Review Roundup: The Bottom Line
Engadget points out that the Fire phone lacks a relatively standard feature – the latest version of Bluetooth, which "makes it possible for phones and wearables to communicate with each other." While Amazon's smartphone has the necessary hardware to support Bluetooth 4.0+LE, Molen was able to confirm that "its firmware doesn't -- at least, not yet."
McCracken said that Amazon has a "solid track record of making its hardware products better and better over time." Swisher concludes that the "Amazon Fire phone is perfectly suited for people heavily invested in the company's ecosystem, and who like to use their smartphones one-handed, as long as they like AT&T."
The Wall Street Journal said the Fire phone "does some things well. None is a reason most people would switch." It " looks more like a minimalist prototype than a finished product," according to the times.
The bottom line, according to most reviewers, is that Amazon's Fire phone has a long way to go before it catches up to older devices like the iPhone 5S or Galaxy S5. In fact, most mentioned that any interested buyers should hold off until Amazon has time to issue a few software updates to smooth out the kinks.
© Copyright IBTimes 2023. All rights reserved.