Amazon Opens Storefront On Rival Alibaba's Tmall Website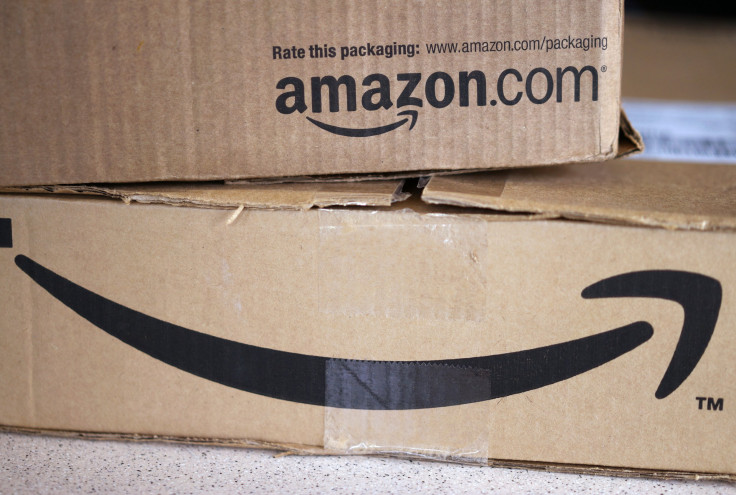 U.S.-based retail giant Amazon on Friday opened a storefront on rival Alibaba's Tmall online marketplace, which hosts other merchants' stores in exchange for a cut of their revenues. Amazon has been trying to establish a presence in China and this new move seems to show that it has, for the moment, conceded to Alibaba, the largest e-commerce company in China.
Amazon's Tmall shop focuses on selling imported goods like wine and toys, and is currently in the pilot stage. Amazon said it will officially launch the store next month, hoping to draw more international brands, AdAge reported. About a fourth of the brands on it are exclusively sold on Amazon.
Amazon's sales in China accounted for just 1.3 percent of the country's overall business-to-consumer sales transactions in 2014, while Tmall took the top spot with 57.6 percent of sales transactions, Wired reported. China's e-commerce market grew 21 percent in 2014, making it a highly valuable market, according to figures from consulting group iResearch. Amazon has struggled to gain a foothold outside of the U.S., with an estimated $224 million in losses from its non-U.S. operations in the third quarter of 2014, Financial Times reported.
Alibaba has also expressed its intent to expand into the U.S., announcing a new service in January that would make it easier for U.S. companies to sell directly to Chinese consumers. Alibaba also announced a cloud-hosting center in Silicon Valley on Wednesday, Reuters reported.
"This is a very strategic move for us," Ethan Yu, head of Alibaba's cloud business, told Reuters. "International expansion is actually a company strategy in the coming few years."
Alibaba founder and CEO Jack Ma has downplayed the rivalry between his company and Amazon. When Alibaba began expanding in the U.S., he reportedly said that he viewed Amazon as a potential partner rather than a competitor. "We are coming here not to compete. We're coming here to help a lot of small business, which I think a lot of things may need to be done. It's not of a competition," Ma told Bloomberg.
An Alibaba spokeswoman also told CNet that Amazon's storefront was welcome on Tmall. "Tmall has been a committed leader in providing quality products and services to consumers, and we continuously seek out partners who share the same passion," the spokeswoman said. "We welcome Amazon to the Alibaba ecosystem, and their presence will further broaden the selection of products and elevate the shopping experience for Chinese consumers on Tmall."
© Copyright IBTimes 2023. All rights reserved.
FOLLOW MORE IBT NEWS ON THE BELOW CHANNELS