Amazon Prime Air May Be Closer Than You Think, Company To Begin Delivery Drone Testing In UK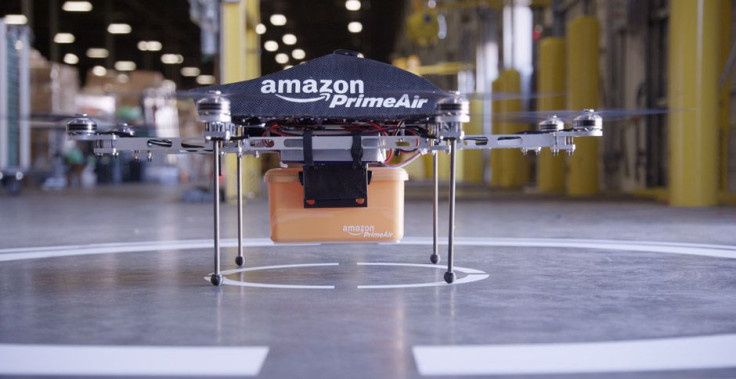 Amazon wasn't kidding about drone deliveries. The Seattle-based e-commerce giant is planning to test its Prime Air delivery service drones in the U.K. Amazon posted a job opening in its employment section seeking a flight operations engineer to work in Cambridge, England.
"Amazon Prime Air is looking for flight operations and certification personnel for flight testing our UAS [unmanned aircraft systems] technologies," the job posting says. "You can expect to collaborate on test plans, plan the test evolution and execute the flights while working closely with our flight engineering and flight test teams in Seattle. We're looking for aerospace, systems or other engineers with extensive UAS flight experience."
Amazon asks that all applicants have at least five years of lead flight test experience and three years of supporting flight test experience, a bachelor's degree in aeronautical engineering and experience with flight test planning.
Amazon's Prime Air concept is currently in development. The 20-year-old company wants buyers to receive items within 30 minutes using unmanned aerial vehicles. Amazon wrote a letter to the Federal Aviation Administration on July 9 this year requesting permission to get "small aerial vehicles flying commercially in the United States safely and soon."
"One day, seeing Amazon Prime Air will be as normal as seeing mail trucks on the road today, resulting in enormous benefits for consumers across the nation," the letter said. Amazon is also seeking a number of other employees to work in its Prime Air department, including a flight safety manager, software development engineer, director of vehicle integration and testing, research scientist and more.
© Copyright IBTimes 2023. All rights reserved.
FOLLOW MORE IBT NEWS ON THE BELOW CHANNELS