Amazon's Kindle Cloud Reader Leaps Over Apple's In-App Rules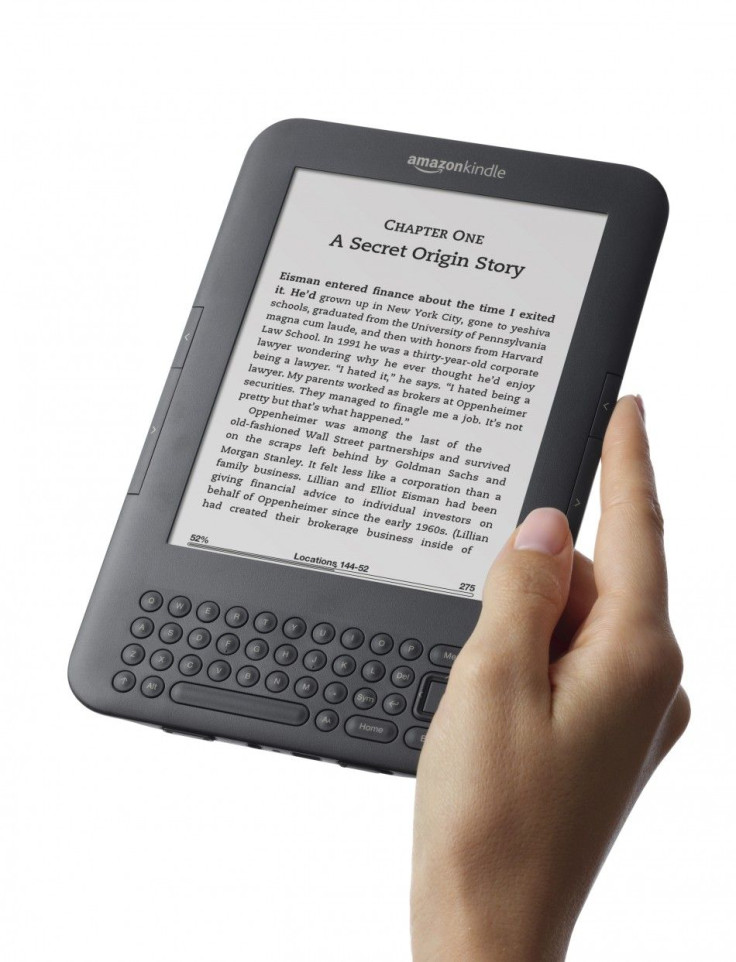 Wednesday morning, Amazon has launched Kindle Cloud Reader to circumvent Apple's new in-app subscription rules.
Kindle Cloud Reader is an HTML5-based reading app, which allows users to read their Kindle e-books from Chrome and Safari, without requiring any download or installation. It will be available on additional Web browsers including Internet Explorer, Firefox, the BlackBerry PlayBook browser, and other mobile browsers, in the coming months.
Essentially, Amazon's new cloud service targets at expanding access to the service for the iPad users. For e-book publishers, Apple's new policies have been a big pain - taking a 30 percent cut of e-book purchase revenue for all the purchases made through the App Store.
Kindle Cloud Reader serves as the new door for Amazon to enter the Apple tablet and sell Kindle books, without facing the fee Apple charges for digital content sold via apps.
Kindle Cloud Reader automatically synchronizes your Kindle library, as well as your last page read, bookmarks, notes, and highlights for all of your Kindle books, no matter how you choose to read them.
"We are excited to take this leap forward in our 'Buy Once, Read Everywhere' mission and help customers access their library instantly from anywhere," said Dorothy Nicholls, Director, Amazon Kindle.
"We have written the application from the ground up in HTML5, so that customers can also access their content offline directly from their browser.The flexibility of HTML5 allows us to build one application that automatically adapts to the platform you're using - from Chrome to iOS," Nicholls added.
Amazon allocated 50MB of storage to the iPad users, allowing them to view their e-books offline, just the same way with the Kindle iOS and Android apps.
The service is a "leap forward" in Amazon's strategy to "help customers access their library instantly from anywhere," said Amazon Kindle Director Dorothy Nicholls.
The features of Kindle Cloud Reader include:
- An immersive view of your entire Kindle library, with instant access to all of your books.
- Start reading over 950,000 Kindle books instantly within your browser.
- An embedded Kindle Store optimized for your Web browser makes it seamless to discover new books and start reading them instantly.
- Sync your last page read across your Kindle and free Kindle apps so you can always pick up where you left off.
- New Kindle Store for iPad is built from the ground up for iPad's touch interface.
- Your current book is automatically made available for offline use, and you can choose to save a book for reading offline at any time.
- Receive automatic software updates without the need to download new software.
- Select any book to start reading, customize the page layout to your desired font size, text color, background color, and more.
- View all of the notes, highlights, and bookmarks that you've made on other Kindle apps or on Kindle.
Kindle Cloud Reader is the latest release by the online shopping giant in its advancement in e-books market.
Till now, Amazon has unveiled Kindle apps for various devices and platforms, including Microsoft Windows, iOS, BlackBerry, Mac OS X, Android and Windows Phone 7.
In late 2009, Amazon released a "Kindle for PC" application, which is available as a free download for Windows 7, Vista, and XP. Amazon later released a version for the Macintosh in early 2010. In June the same year, Amazon released a "Kindle for Android" app and released Kindle for Windows Phone 7 version in January 2011.
© Copyright IBTimes 2023. All rights reserved.