Amber Heard Flashes Beaming Smile As Court Favors Johnny Depp's $50M Defamation Case
KEY POINTS
Amber Heard in high spirits with girlfriend on the same day the court overruled her request to dismissed Johnny Depp's $50 million defamation case
Judge Bruce D. White found statements on Amber Heard's op-ed that convey defamation by implication
Amber Heard's actions show that she's not a victim of abuse, Twitter users say
Amber Heard was seen smiling on the same day she lost her legal bid to dismiss Johnny Depp's $50 million defamation case against her.
The "Aquaman" actress was spotted in high spirits with her girlfriend Bianca Butti on Friday. The couple kept themselves busy while sorting out her garage in Los Angeles.
In the photos shared by Daily Mail, Heard flashed a beaming smile as she sorted out her belongings. She looked fresh without makeup as she wore her blonde locks swept into a bun.
Heard donned a chic white T-shirt tucked into a pair of skinny blue jeans. She was later seen wearing a chunky knit jumper on top of it.
Meanwhile, Butti was spotted on the balcony adorned with a section of potted plants and hanging lights. She was also sorting out the things there.
The sighting happened on the same day Heard lost her legal bid to dismiss her ex-husband's defamation case against her. The "Pirates of the Caribbean" star sued his ex-wife for an op-ed she wrote for Washington Post.
Heard did not mention Depp in her article. However, Judge Bruce D. White wrote in a letter that Depp has met the requirements to "plead allegations of an implied defamatory meaning, that is in fact defamatory, as well as circumstances that would reasonably cause the statements at issue to convey an alleged defamatory meaning."
He found several sentences in the op-ed that could potentially rise to defamation by implication. He drew fair inferences in Depp's favor after considering the evidences presented to provide context, specifically on the events surrounding their divorce.
In February, an audiotape of Heard confessing that she started her fights with Depp and she hit him made the rounds online. It changed the narrative of their split and many were convinced that Depp was the actual victim. Several showed their support for Depp using the hashtag "#JusticeForJohnnyDepp."
A clip of Heard listening to the audio recording smirking and rolling her eyes also irked the netizens. According to them, her actions are giving her away that she's not a victim of abuse. They noted that she was visibly not intimidated by Depp.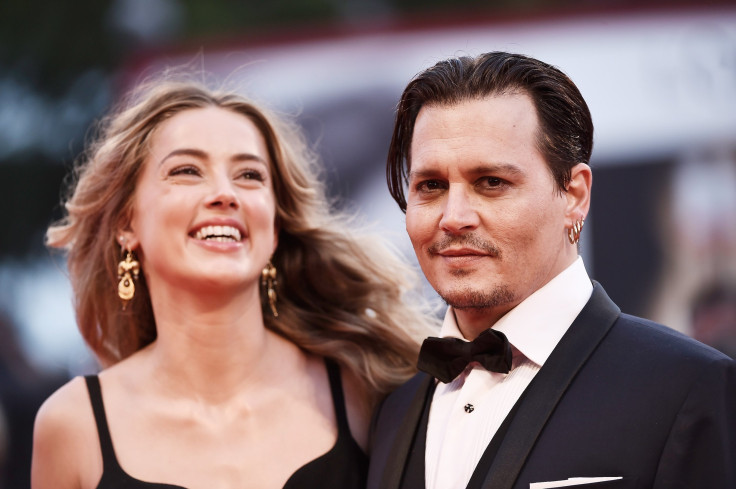 © Copyright IBTimes 2023. All rights reserved.