AMC Offers Special Stock Dividend, Posts Bigger Loss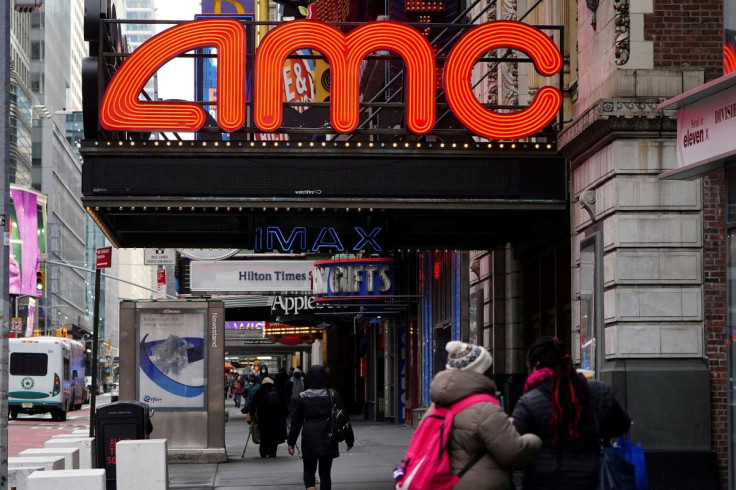 AMC Entertainment Holdings Inc said on Thursday it would pay a special dividend in the form of preferred shares after posting a bigger-than-expected loss as costs surged nearly 60% in the second quarter.
Shares of the once popular meme stock fell 10% in extended trading as the move raised concerns of a possible equity dilution after the company said its preferred shares could be converted to common stock if investors approved.
The company will give one preferred share for every AMC common stock held. It is planning to list about 517 million preferred shares on the New York Stock Exchange under the symbol "APE".
"This new AMC Preferred Equity gives AMC a currency that can be used in the future to strengthen our balance sheet, including by paying down debt or raising fresh equity," Chief Executive Adam Aron said.
AMC's market value had skyrocketed last year in a retail investor driven rally, helping it raise billions of dollars in equity capital even at the cost of investor concern of an erosion in the value of its stock.
During the peak of the coronavirus pandemic, AMC faced heavy losses as restrictions forced theaters to shut again.
The latest announcement coincides with a 162% surge in revenue in the second quarter as easing pandemic brought back movie-goers to cinema halls, thanks to top-grossing releases including "Doctor Strange in the Multiverse of Madness" and "Jurassic World Dominion".
Quarterly revenue rose to $1.17 billion, edging past estimate of $1.16 billion, while net loss of 24 cents per share was bigger than market expectation of 21 cents, according to Refinitiv data.
"The question remains as to whether AMC can generate enough revenue per patron to stem its operating losses without driving audiences away from going to the movies," said Jamie Lumley, analyst at Third Bridge.
© Copyright Thomson Reuters 2023. All rights reserved.