AMC Stock Tanks After Company Files To Sell 11 Million Shares
AMC Entertainment (AMC) saw its share price drop more than 15% at market open on Thursday after announcing that it planned to sell more than 11.5 million shares on the heels of its stock price spiking more than 20% a day earlier.
AMC stock has been on a roll, reaching a record high of $62.55 on Wednesday and up nearly 140% for the week, CNBC reported. For the quarter, the AMC shares are up 512% alone and 2,850% for the year, the news outlet said.
As of Thursday at 2:45 p.m. ET, shares of AMC were trading at $58.78, down $3.77, or 6.03%. It was a sharp rally after dropping roughly 19% in the morning.
The overall valuation of the theater company has reached $31 billion, largely the result of the Reddit Revolution that saw non-traditional investors drive up the price on struggling industries like AMC and GameStop.
The price surge came at a time when people were staying away from cinemas because of the coronavirus crisis, and AMC was struggling to stay afloat as its theaters were temporarily closed because of the pandemic.
However, in its SEC filing, AMC said, "We believe that the recent volatility and our current market prices reflect market and trading dynamics unrelated to our underlying business, or macro or industry fundamentals, and we do not know how long these dynamics will last. Under the circumstances, we caution you against investing in our Class A common stock, unless you are prepared to incur the risk of losing all or a substantial portion of your investment."
AMC continued in its filing, saying that it would use the funds from the sale of the shares for "general corporate purposes," including paying down its debt and acquiring new assets for its theaters.
The spur of AMC's share price comes as short-sellers hedge their bets against the company. About 18% of AMC's shares available for trading were sold short through Wednesday, according to S3 Partners, as reported by CNBC.
But AMC seems to be enjoying the volatile ride as a meme stock as it announced on Wednesday that it created AMC Investor Connect for its more than 3 million retail investors, offering them perks such as free popcorn, special theater screenings, and direct communications from CEO Adam Aron.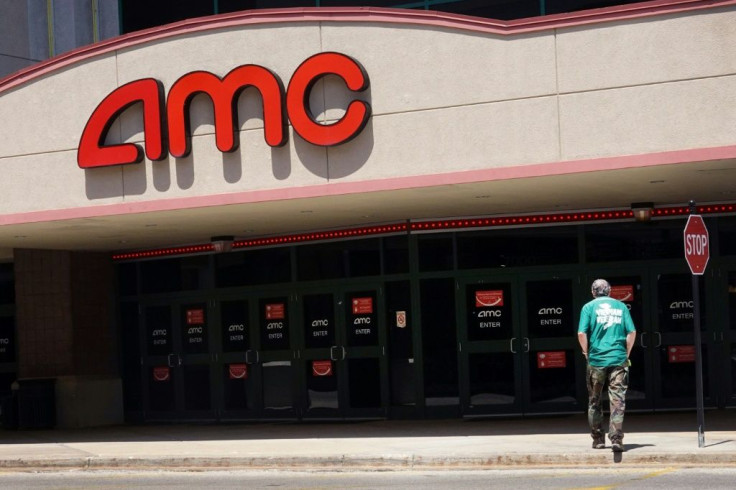 © Copyright IBTimes 2023. All rights reserved.