Coronavirus Update: Regal, AMC, Showcase Movie Theaters Close Amid COVID-19 Outbreak
Several movie cinemas chains have announced that they are closing their theaters across the globe as fears of over the coronavirus continue. The announcements by AMC Theaters (AMC), Regal Cinemas, and Showcase Cinemas are the latest to follow the Centers for Disease Control and Prevention's recommendation to limit public gathering to 10 people.
Regal Theaters, a subsidiary of Cineworld Group (CINE.L), posted the announcement on its website that it would be closing theaters on Tuesday "until further notice." Regal is one of the largest theater companies in the U.S. with 549 theaters in 42 states and a total of 7,211 screens, according to its website.
"At this time, we have made the difficult decision to close our theaters," Mooky Greidinger, CEO of Cineworld Group told The Hill. "We value our movie-loving customers and have no doubt we will be serving them again as soon as possible."
AMC Theaters is also closing its cinemas on Tuesday, saying on its website that the closures are temporary and in accordance with local, state, and federal guidelines. The theater company said it will re-open theaters "when those guidelines allow."
AMC is the largest movie exhibition company in the U.S., Europe, and the world with 1,000 theaters, and 11,000 screens worldwide, according to its website. The company said it serves 250 million guests in the U.S. each year and more than 350 million worldwide.
"We are ever so disappointed for our moviegoing guests and for our employee teams," Adam Aron, AMC chief executive told the news outlet. "Still, the health and wellbeing of AMC guests and employees, and of all Americans, takes precedence above all else. We will continue to monitor this situation very closely."
Also announcing that it was closing theaters in North America is Showcase Cinemas, a brand under National Amusements. The company said all cinemas closed on Monday, with refunds being offered for advanced ticket purchases. Showcase Cinemas has also placed all Showcase Subscribe membership accounts on hold.
"Showcase Cinemas has worked very hard to provide the best moviegoing experience for our customers for nearly 85 years," the company said in a statement. "Our industry has weathered many difficult moments through the decades.
"Through these unprecedented times, we come to the same conclusion – people need and want to go to the movies. However, now is the time for public safety and to press pause on moviegoing. Be safe and rest assured as we all navigate through this crisis, Showcase Cinemas will be here to welcome you back when it's time to go to the movies!"
At the time of writing, Marcus Theaters had posted on its website that it was undergoing social distancing procedures in its theaters, limiting seating capacity by 50%.
Shares of AMC stock were down 1.5385% as of 11:37 a.m. EST on Tuesday while shares of Cineworld Group were down 46.39% at the same time.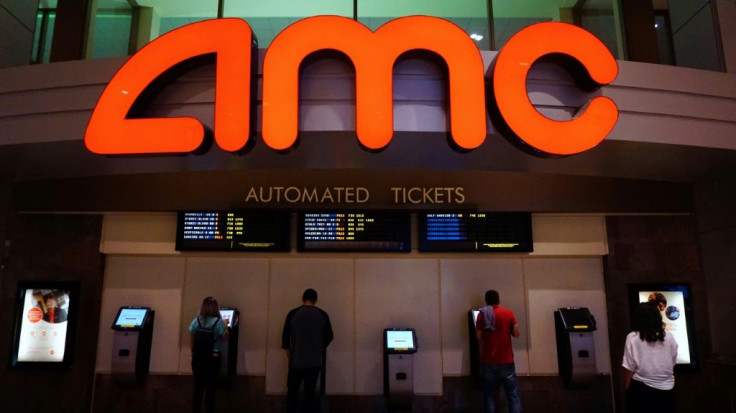 © Copyright IBTimes 2023. All rights reserved.